Community
Volunteering for vessel conversion described as 'hugely rewarding' by Nautilus member
23 March 2023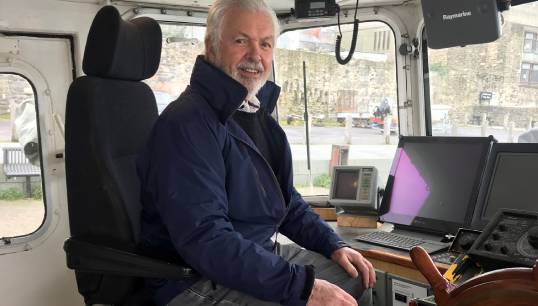 Nautilus member Captain David Warden-Owen has been volunteering his master's skills for a project refitting an ex-naval supply ship for charitable medical duties in Madagascar. Deborah McPherson reports
The vessel, Island Reach, was purchased by Youth With A Mission (YWAM) Switzerland. Captain Warden-Owen, who is also a Merchant Navy Medal recipient, has been volunteering on converting the vessel from the start. He had navigational duties for the delivery trip in December 2021 when the vessel was sailed to Conwy in North Wales from Greenock in the historic Scottish county of Renfrewshire.
He is part of a team of local volunteer leads in Conwy. His co-project manager duties have involved helping organise the volunteers on a weekly basis, and liaising with the harbour master and local dignitaries as and when required. He is also 'not averse to turning my hand to chipping and painting and overhauling various items of equipment as well''
The vessel's conversion is now nearly complete, with local volunteers and Llandrillo college in North Wales repairing and updating essential mechanical and electrical/electronic equipment onboard to make it fit for a scheduled spring/summer 2023 voyage to Madagascar − although the cost of shipping it is also being investigated by Capt Warden-Owen. Substantial steelwork fabrication had to be carried out to convert the holds ready for dental work, ophthalmic and general practice suites, and to house the medical departments below decks, as well as additional cabin accommodation above deck and a canvas covered shelter for the waiting patients.
'Volunteering on this project has been extremely rewarding in so many ways, and I have learned a lot,' said Capt Warden-Owen. 'Having spent my whole working life at sea, I was pleased to be able to impart my experience and knowledge to a worthy project that will be hugely medically beneficial to the people of Madagascar.'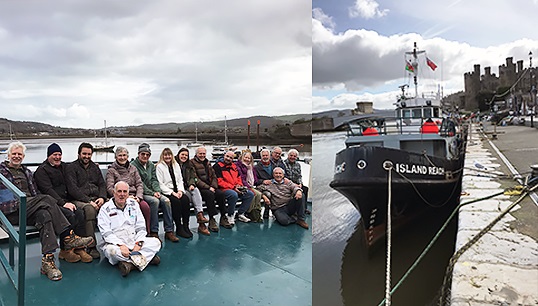 Currently there are no plans to convert another vessel, but volunteers are more than welcome to join the existing project. Medical staff will be required in Madagascar but non-medical staff wishing to get involved can visit the YWAM website and follow the instructions on how to sign up as a volunteer.
YWAM Ships is regarded as the 'little sister' of international hospital ships' charity Mercy Ships, and has its own large fleet of small ships and yachts throughout the world. YWAM Ships is the legal owner of Island Reach while the principal, YWAM Maritime Academy, is managing the project in Conwy.
Capt Warden-Owen is no stranger to community volunteering and is also involved with two other charities that aim to teach and give young people an opportunity to be on the water and learn to sail.
---
Tags