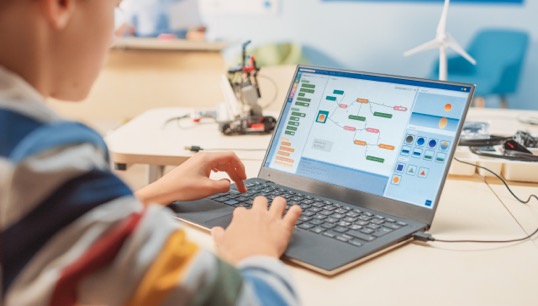 Rachel Gurnett, training and careers manager at the Merchant Navy Training Board, explains how the MNTB Careers at Sea Ambassadors programme has adapted during Covid to continue inspiring young people to become maritime professionals
This year has once again highlighted the importance of the industry and its vital role in our everyday lives. Throughout the global pandemic, seafarers have continued to deliver goods all over the world, provide essential transport as well as supporting vital research; and that's just some of the work that is done. In short, we have needed seafarers.
Our Careers at Sea programme has worked not only to increase awareness of what the Merchant Navy is, but also how people can start their own career pathway within it. Over the years, Careers at Sea has visited schools, supported campaigns and attended events all over the UK – but this last year has been different. With our usual methods unavailable, we had to adapt. Our message was the same; we need seafarers. But our delivery had to change.
I was amazed at the response we had from cadets, seafarers and supporters of career promotional programmes, in spite of the disruption people were facing. The passion was still clearly felt from all those that helped to step up and keep the message going – videos of cadets sharing their experiences, seafarers speaking about their own journeys in webinars, colleges offering insights into training, to name a few. Visual and audio engagement allowed us to continue sharing the career pathways into the Merchant Navy and what that looked like for those who had been there themselves. Our Careers at Sea Ambassadors and supporters provided brilliant examples of how this could be done, sharing their own experiences, passions and unique career journeys.
A highlight for me was building the virtual careers platform with National Careers Week, as well as the content on our dedicated page on the Careers at Sea website, where you can see the videos that were created, the photos and stories shared and how we were able to effectively display the opportunities to schools and colleges all over the UK. This resource is still available now, remaining due to popular demand.
We also developed our collaboration with wider industry partners, such as Maritime UK with their Maritime Careers platform. Working together allowed us to expand how we speak about the breadth of opportunities within the industry, drawing together resources and knowledge from across the sector. This helps people understand they are not just finding a job but an exciting career in the maritime industry, from working aboard to coming ashore.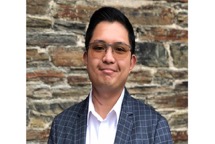 Kyle Susaya, a Nautilus International member who volunteers as a Careers at Sea Ambassador, describes his experiences with both Careers at Sea and Maritime Careers (via Inspiring the Future)
It is undeniable that subsequent lockdowns have forced a rapid alteration of course towards a greater digital presence. For most, this has felt very restricting and unnatural. On returning from my last vessel in June 2020, I had to adapt drastically to meet the demands of the final phase of my cadetship and later prepare for the orals exam.
Being fortunate enough to pass and qualify, even after many months of being online daily, I found myself yet again at my desk. With the pandemic continuing, it seemed that staying at home was best, so I looked to offer my newfound time to benefit others. In December 2020, I became an ambassador for Careers at Sea, working with Rachel Gurnett to answer the call of teachers from across the country in showing their students opportunities for their future.
I was excited and enthusiastic about this latest venture, keen to spread the word and strengthen my communication skills. It was quite astounding to see the creativity that teachers, schools, and careers services have developed to adapt to restrictions; but also, to engage their students (an admirable cause). Let's face it, working from home, alone and without contact has been shown to influence our productivity and mental health, which brings its own challenges.
Onwards into 2021, I was involved with National Careers Week with Maritime UK, speaking with young adults on what lies beyond their horizon. I have made several virtual visits through Inspiring the Future and have participated in their popular 'What's My Line?' activity, where young primary school children attempted to discern our roles through 'Yes or No' questions. Later, I was surprised to discover that I was watched live by over 1,300 young people!
Volunteering has made me reminisce a lot, in fact, if those maritime volunteers had not turned up, I would probably be in a very different place. After all, school is a temporary period, but a career is a lifelong journey.
Face-to-face visits are certainly valuable – I heard this many times across a few different contexts. They have been missed, so it's encouraging to see a gradual safe return of visits. However, the reach of online visits cannot be overlooked. There was a certain level of restriction to in-person visits according to location, but this is no longer a problem when attending online. With more people gaining access to video calls and webinars, schools and colleges can be reached from anywhere. Going forward, continuing to share with schools which may have previously been unreached is important. Maintaining contact and connection through a continued chain of information and guidance.
With ever-changing rules, I expect that virtual visits will remain with us for a while longer. The challenge is to find an effective way of combining the two; hybrid learning and information sharing. This is being explored in many areas, and careers advice is no different. The valuable lessons learned and the ability to reflect on the fantastic work that has emerged from unforeseen circumstances will both be vital in moving forward. How do we achieve this? Together, in a continued collaborative effort.
---
Tags