Government
Union welcomes end to labour exploitations made through Offshore Wind Workers Concession
28 April 2023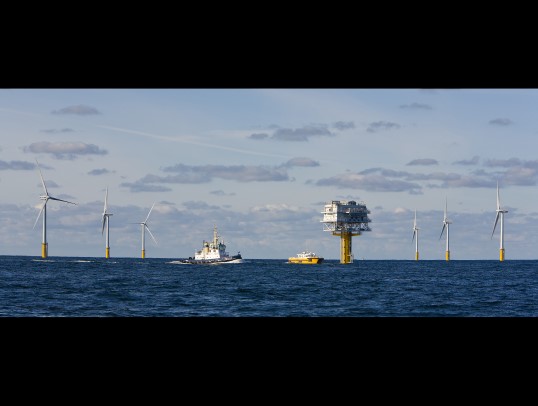 Nautilus has warned offshore wind employers against seeking to continue to exploit migrant labour following the expected end of the Offshore Wind Workers Concession (OWWC) on 30 April.
Nautilus has consistently campaigned against the OWWC for disincentivising employers from hiring and training UK maritime professionals to work in the rapidly growing industrial sector of offshore wind in UK territorial waters.
Nautilus International general secretary Mark Dickinson said: 'The end of the OWWC is a welcome move from government. Employers have had almost six years to develop UK maritime professionals in the skills needed for the growth of offshore wind. Instead, they have used this concession to utilise workers from abroad, often on much less pay and weaker conditions, undermining job opportunities and secure employment for UK resident seafarers.
'Government must commit to a fair visa system ensuring that any seafarer recruited from abroad to work in the UK offshore wind sector is needed and that they receive wages and conditions reflective of UK standards.
'If government are serious about their commitment to investing in the UK maritime workforce as highlighted in Maritime 2050, they must ensure a level playing field for seafarers across the offshore wind sector.'
The Home Office have said: 'The OWWC is time limited and leave to enter under the terms of the concession will not be granted beyond 30 April 2023. The concession will not be renewed beyond this date.'
The concession was introduced as a temporary measure in 2017 and has been extended six times.
Nautilus has raised concerns that while this concession may end, employers may seek to find alternative ways to import and exploit workers from abroad, such as using the Migration Advisory Committee shortage occupation list.
Employers must genuinely support Maritime 2050 goals
Nautilus has called on employers to genuinely support development of UK seafarer skills in support of the Maritime 2050 Strategy.
The Union is seeking agreement on several key concerns. These include:-
A robust statistical basis for any consideration of declaring a shortage of seafaring skills in the offshore wind sector
No further waivers, visas or concessions to foreign workers without commensurate compulsory employment, training and skills development plans for UK workers and a commitment to employ those trained. Training and development plans must be more than promises as the past six or more years of concessions have not delivered UK seafaring jobs
No foreign seafarers to be engaged in the UK sector at wage levels and working conditions that are below UK industry standards (not international minimums)
Agreement that health and safety is not compromised by employing and training local seafarers for jobs in the UK offshore wind sector
---
Tags