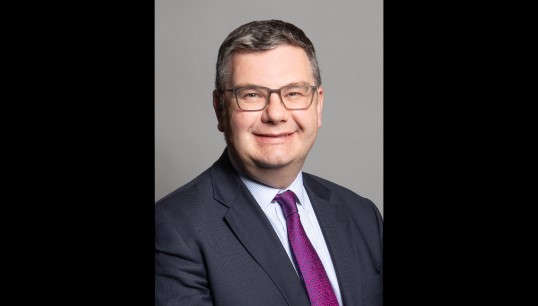 The House of Commons Transport Select Committee has recently completed an inquiry into the UK government's Maritime 2050 strategy. In the wake of this inquiry, Iain Stewart MP, chair of the Committee, shares his view on what seafarers and the industry can expect, and what further action the government needs to take to achieve its ambitions
The saying 'out of sight, out of mind' could particularly apply to those who spend their working lives at ports or out at sea, and would explain why the maritime sector is sometimes left feeling like the Cinderella of the UK's transport system.
Despite maritime's undeniable importance – given that the UK is a net importer with 95% of goods coming here by ship – it is often rail, road and aviation that hog the limelight.
So it was a pleasant surprise when the government stepped forward in 2019 with its Maritime 2050 strategy, brimming with genuine long-term thinking, the kind that politicians are often charged with lacking.
Decarbonisation
As is our bread and butter, my colleagues on the House of Commons Transport Committee launched an inquiry into progress on the strategy in March 2022, and published our critique of it last month.
A main area of reform in the Maritime 2050 document was looking at how to decarbonise the industry, in line with the government's nationwide policy of achieving net zero emissions by that same decade. A daunting target though it may be, zero-emission shipping can also be seen as an opportunity to revitalise ports and coastal communities by investing in technology, infrastructure and skills.
A lot of this will rest on the government putting its money where its mouth is, and sharing the capital investment burden so that industry investors can be assured that splashing their cash on scaling up new, green infrastructure will be a safe bet.
Getting this right will not only safeguard workers, but also repair the sector's reputation as a safe and fulfilling place to have a career, after a battering at the hands of P&O Ferries
This is the route my Committee recommends to the Department for Transport (DfT), so that we can bolster shoreside electrical power supplies and fuel new generations of low-carbon vessels. The UK should be at the forefront and give itself a competitive advantage over other countries.
Supporting maritime workers
Meanwhile, a pressing issue for the sector is the future of its workforce. Maritime's workers are disproportionately older, and the sector struggles to recruit and retain young adults, particularly women and people from minority ethnic backgrounds.
Exacerbating this problem is the rate of technological change. While innovation should be embraced, it will only be feasible to do so if workers have the skills to harness it. Nautilus executive officer Martyn Gray told us: 'Innovation and education have to move at the same pace, otherwise the whole sector will fall down.'
It is therefore essential for DfT to review the level of funding available for training current workers, whether there are barriers to access for that training, and how training could be improved. We recommend that ministers order an assessment of the potential costs and benefits of providing fully funded training places for both officers and ratings to attract new workers. 
There also needs to be improved education for young people about the array of opportunities that the sector can offer, way beyond dispelling misconceptions that maritime necessarily means bidding farewell to dry land. 
Secure employment post-P&O Ferries
We need to think about the respect owed to the sector's workforce, not least after the horrific behaviour of P&O Ferries in 2022. The Seafarers' Wages Bill has completed its voyage through Parliament, but there was disagreement along the way over what will happen to the Seafarers' Welfare Charter, which Nautilus itself has campaigned for.
Disappointingly, the final draft of the Bill did not include provision for such a Charter to be mandatory, and ministers have said it will initially launch on a voluntary basis. In our report, my Committee argued that ministers should bring the Charter forward as soon as possible, and make it mandatory for UK operators. We believe that getting this right will not only safeguard workers, but also repair the sector's reputation as a safe and fulfilling place to have a career, after a battering at the hands of P&O Ferries.
Promoting the UK register
Another means of promoting the welfare of workers across the sector would be to attract more vessels to the UK's Ship Register. We currently have the 24th largest register in the world, but our share of all the world's vessels shrunk from 1.4% in 2009 to less than 0.5% in 2021. To attract more ships to our register we must do more to compete internationally without sacrificing our own standards. This returns us to one of the central points of our report: that investing in maritime will make us more competitive and our flag more attractive. And from there we can hope to bring about positive change on the world stage.
---
Tags