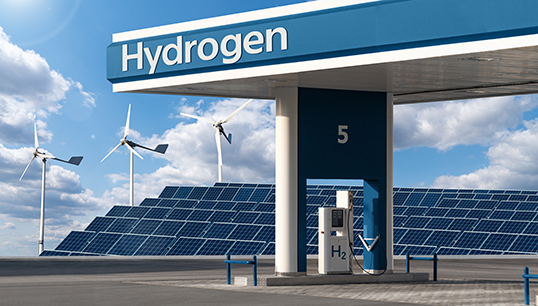 The UK government has pledged £206 million in new funding for the development of clean maritime technologies – with a new unit to be established to oversee the country's move towards greener shipping.
Known as the UK Shipping Office for Reducing Emissions (UK SHORE), the unit will fall under the purview of the Department for Transport and is intended to build on the success of the Clean Maritime Demonstration Competition (CMDC) launched in 2021.
The CMDC will itself be given a multi-year extension to encourage UK organisations to accelerate zero-emission shipping techniques. Details of the funding will be revealed in the coming months, and it will be open to a range of UK innovators – from small businesses to universities.
Reviving the UK shipbuilding industry is an important element of the government's plans, and UK SHORE is expecting to work in partnership with industry to tackle supply and demand issues and help build greener vessels – from cruiseships and tankers to leisure boats.
The unit also intends to help develop the infrastructure needed to power these new vessels. The power sources to be explored include hydrogen, electric and ammonia, and the government hopes that the funding on offer will place the UK among the leading nations in the development of new and innovative vessels and port infrastructure. Regulatory changes will accompany the investment and partnership elements of the programme.
Transport secretary Grant Shapps commented: 'Climate change is a global challenge and it's essential that, with our maritime sector's rich history of green travel, dating back thousands of years, we tackle shipping emissions.
'I want UK SHORE to take the industry back to the future. The age of the sail was the first green maritime age; new technology will bring us to a second green age.
'And as we turn the tide for green shipping, I can't wait to see thousands of new jobs created around the country too – from masterful shipbuilding to the high-tech sailors of tomorrow.'
Ben Murray, CEO of industry body Maritime UK, added: 'We've always been an island of maritime pioneers, and this investment will ensure this will long continue, by helping the UK develop its role as a global centre for maritime decarbonisation.
'The establishment of UK SHORE, and extension of the Clean Maritime Demonstration Competition, can enable us to create the innovative green solutions at home, and in turn, export these across the world.'
'And this will create new jobs across our coastal communities, helping them realise their potential of becoming green engines for economic growth.'
---
Tags