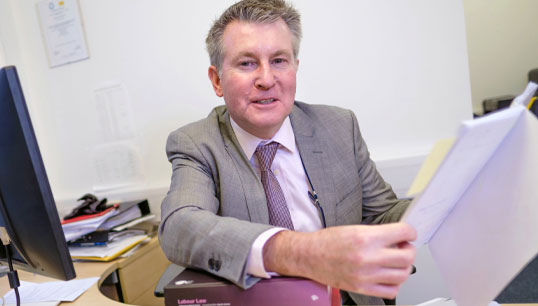 Nautilus International has been campaigning against the UK government's proposed anti-strike legislation. Director of legal services Charles Boyle explains why the Bill would be a disaster for our members
The Strikes (Minimum Service Levels) Bill is the latest in a series of anti-trade union measures that have been introduced by Conservative governments in recent years.
Particularly shocking is that the Bill proposes ministerial powers in very wide general terms that are short on detail, but gives those ministers the powers to fill in that detail through secondary legislation, which is subject to much less parliamentary scrutiny, with no powers to amend it during that process. This has been criticised by unions.'
The Bill proposes that employers will be able to set minimum service levels, and unions must take reasonable steps to ensure that workers subject to an employer-issued "work notice" do not take part in strikes: effectively, unions will be required to assist in breaking strikes for which they have balloted!
The Bill applies to the transport sector, and it will be up to ministers to decide what particular services, but it will be within their power to apply it to maritime transport should they choose to do so. Therefore, members are asked to write to their MP and any peers in the Lords' with whom they have contact, to object strongly about this draconian Bill.'
---
Tags