Nautilus partnerships
The Crew Academy: bearing a course to shake up standards in superyacht leadership training
19 May 2021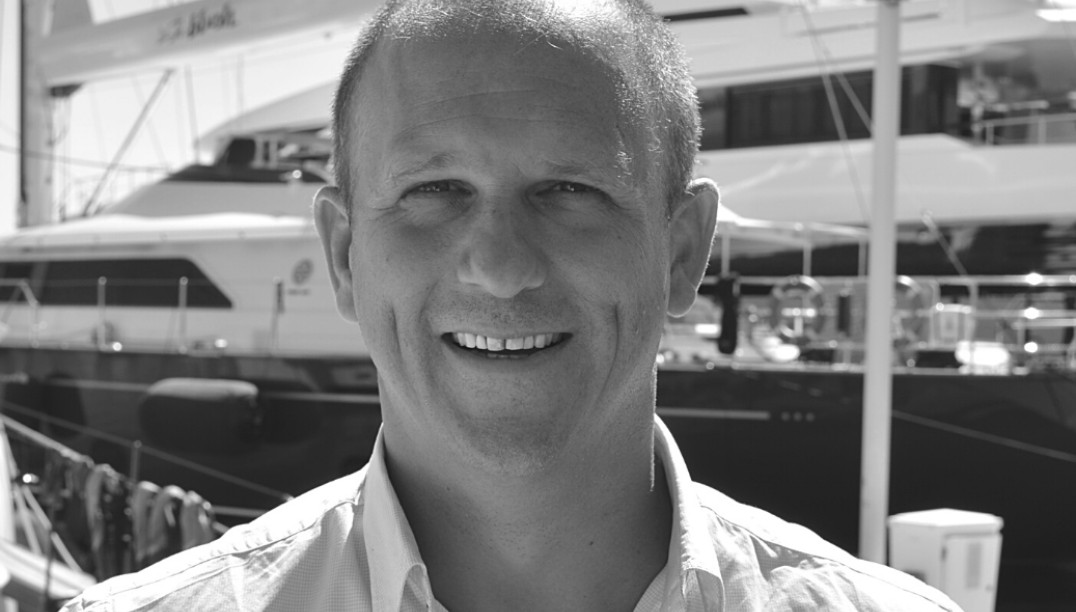 Andrew Roch, founder of the Crew Academy, has set himself the aim of 'shaking up the industry'. Deborah McPherson hears more from the Union's strategic partner about its latest virtual leadership course.
Having grown up on yachts since he was a child and then in another business life, supplying restaurants and hotels with food and drink, Andrew Roch is familiar with the many facets of the yacht industry.
He entered the industry in 1998 after a yacht-owner friend asked him to supply his vessel with their provisions. During the next 10 years he realised there was a need for yacht crew to be trained on the administrative side of running boats. 'I got so tired of talking to crew who didn't understand freight, customs duty, VAT or accounting, that we created a three-week course to train our customers in how to process paperwork, when they were receiving our goods by air, or by freight.'
That led to him founding The Crew Academy 12 years ago, and it 'morphed' into what it is today: the developer of the industry's first fully certified GUEST / IAMI accredited purser course, a multi-tiered leadership programme for all crew from junior all the way to captains and senior ranking crew; and a mix of online and residential interior, deck and bridge (pre-Covid) courses.
The training provider has been a strategic yacht partner with Nautilus for eight years and in common with the Union has an 'ethos of creating a fair working environment'.
That ethos permeates a new six-month Command and Senior Leadership programme, which expands its current leadership offering and is hosted on zoom and the Academy's state-of-the-art Virtual Learning Environment (VLE) platform which has been two years in development.
The Command course is aimed at senior officers, masters and managers, and designated persons ashore (DPAs), with the hope that they will understand what makes a 'great leader of crew'.
'There's a big difference between hedonistic happiness [the perceived superyacht lifestyle] and being happy in yourself and confident at being able to do a really good job and lead from the front with a holistic and professional approach,' says Andrew.
The Command course features an eclectic group of keynote speakers ,all specialists in their fields, from counter intelligence officers – including the former commander in chief of the British Army, the head of the Royal Navy leadership programme and other former Australian and UK Royal Naval staff – to a former master of the Herald of Free Enterprise ferry who worked for Townsend Thoresen two years before the ferry disaster on 6 March 1987. Captain John Martin, now aged 86 later became a key witness during the three-year inquiry into the sinking, and will deliver a pre-recorded speech. Nautilus strategic organiser Rachel Lynch is another guest speaker in November.
Andrew said the course cost – £5,000 – reflected its target audience and the fact that the course extends an additional 12-month post-completion with career pathway mentoring and monthly personal reviews. But it is flexible on the finances and has put in place sponsorship for suitable individuals.
Andrew admits he would 'like to shake up the perception of leadership in the superyacht industry' and improve leadership training standards. He is critical of what the flag states are offering, including the UK maritime authorities' Human Element, Leadership and Management (HELM) training.
The offerings in particular were 'aimed at the lowest common denominator ', he said. 'HELM is not anywhere near ready to be delivered to captains, it's a base entry level course. And I know that the MCA are rewriting it, but again, I don't have great aspirations for what they'll create.'
Nautilus members have also been asked to contribute to the HELM review via the Union's Professional and Technical Forum.
'Captains spend 1% of their day driving boats. They spent 99% of their day managing human beings. And if they're not taught at the top how to lead effectively, empathetically and with their crew's wellbeing at heart then we are facing challenging times as yachts continue to grow and the crew continue to struggle.'
---
Tags