Nautilus news
Taking the message to the troops – Nautilus rallies members behind the Just Transition
13 December 2022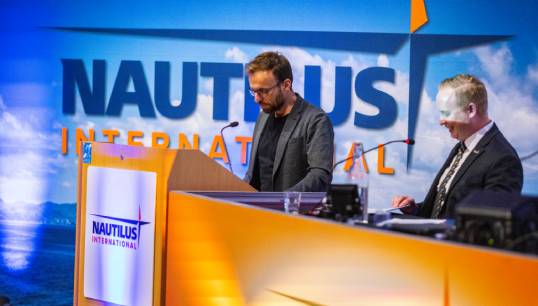 The shipping industry could need to retrain 800,000 seafarers by 2050 as it switches to low and zero carbon fuels. It's time for all of us to help make this happen, said campaigners at a Nautilus UK Branch Conference symposium. Sarah Robinson reports
Shipping isn't actually that hard a sector to decarbonise, says Michal Rozworski of the International Transport Workers' Federation (ITF). Speaking to a conference hall full of highly-engaged professionals, he stressed that the technology for cleaner maritime fuels is already there – but large-scale investment isn't. Regulations on seafarer training and safety are also lagging way behind the tech development.
But not for much longer. Speaking alongside Nautilus official Danny McGowan, Mr Rozworski told of how the Just Transition Task Force established at the COP26 climate conference had taken its 10-point action plan to the COP27 conference in November 2022.
This had been a valuable opportunity to get the message across to the heads of government and industry leaders who had gathered in Cairo for the global summit, but trade unionists must now keep up the momentum to win a fair green deal for maritime workers.
The 10-point plan argues that shipping could be the leader of a green jobs revolution that includes shore infrastructure. However, there is an ever-present danger of companies valuing shareholders above employees.
Another problem is 'sea blindness' – the issue of governments and the wider public failing to understand and value the work seafarers do. This can lead to a lack of public investment in seafarer training and delays in developing maritime infrastructure and safety regulations.
When questions were invited from the floor, Nautilus member Jessica Tyson asked what the plan was to tackle sea blindness. Mr McGowan responded: 'This is a challenge I put out to you, the members. We need all 20,000 to get the word out.' Mr Rozworski added that it was important to involve young people as new green tech jobs could be interesting to them, and Nautilus executive officer Martyn Gray said that Captain Tyson was herself setting a good example on this by visiting her local primary school.
Nautilus member Dawn Franklyn asked how the anticipated new international safety regulations on cleaner fuel technology would be monitored and enforced. Mr McGowan replied that enforcement would be a very important part of the development work kicked off by the 10-point plan, but Nautilus members also needed to do their part by reporting malpractice onboard their ships in confidence to their Union.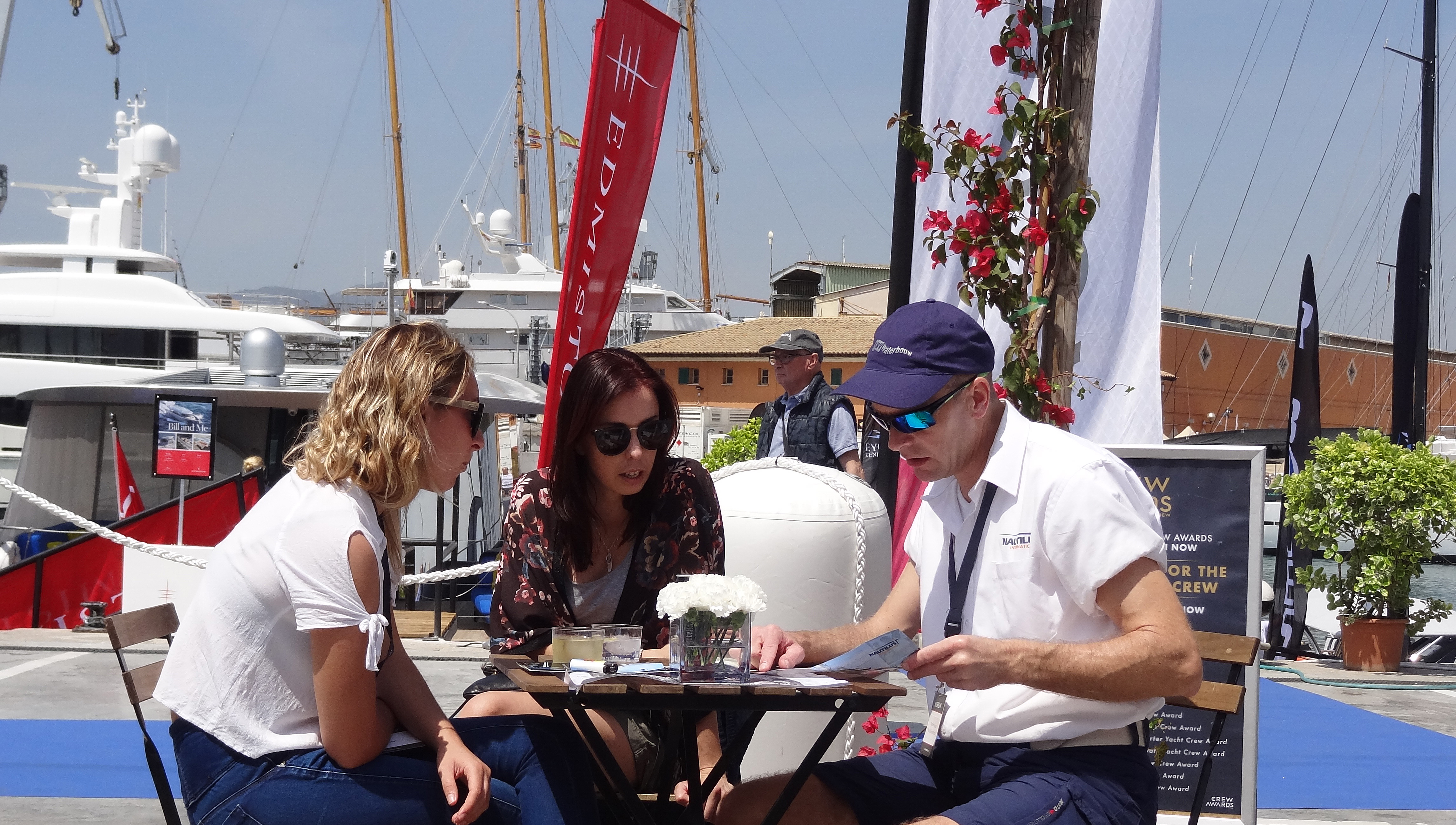 Members making a difference
Before the Just Transition symposium, members at the conference were treated to a preview of the new Nautilus Digital Service Record for the yacht sector, and had a chance to ask questions and feed into the development of the project. Look out for the launch in 2023.
Image: Monaco Yacht Show. Credit: Nautilus International
Visit the Nautilus Yacht Hub
---
Tags