Health and safety
Superyacht crews warned over safety culture following Minx fatality in Cannes
11 March 2021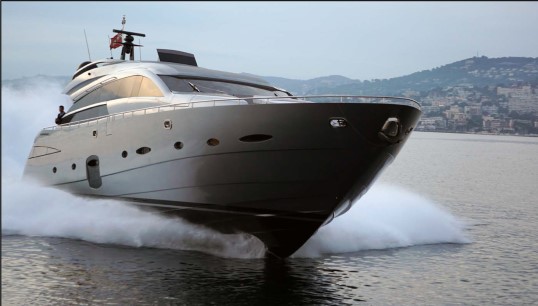 The death of a seafarer aboard a yacht off Cannes is a sad reminder that crew are always responsible for safety, and need to remain professional at all times. Andrew Linington reports
Superyacht crews have been warned not to get 'caught up in the party atmosphere' onboard their vessels following an investigation into a fatal accident off the south of France in 2019.
A 27-year-old British seafarer onboard the UK-registered motor yacht Minx was killed when it was struck by the Gibraltar-flagged yacht Vision, whose skipper had lost control while seeking to make a high-speed close pass.
The seafarer – who was working on the foredeck, preparing to lift the anchor, at the time of the collision – was on his first day at sea onboard Minx and died from traumatic head injuries.
The close pass had been suggested by the Vision's charterer to give guests onboard a chance to wave goodbye to friends on the anchored Minx following an afternoon of partying at Île Sainte-Marguerite, near Cannes.
Accident investigators found that Vision had been travelling at almost 33 knots just before the collision, and the yacht was planing with a slight bow-up angle, slight heel to port and rooster tail wake. 'In this condition, Vision would have been difficult to accurately steer because of a combination of hydrodynamic effects restricting the skipper's ability to turn significantly to port,' a report on the incident states.
French authorities found that the Vision's skipper – who was not properly qualified, as he did not have a commercial endorsement to his RYA Yachtmaster's certificate – had enough cannabis in his system at the time of the collision that his judgement and reactions would have been impaired.

The UK Marine Accident Investigation Branch (MAIB) said the skipper's decision to undertake the close pass – more than six times over the local speed limit – had been heavily influenced by the charterer and he had under-estimated the risks associated with the manoeuvre.
'As professional seafarers in a commercial environment, motor yacht skippers have a duty of care to the guests, the vessel, their crew and other water users,' the report stresses.
'However, challenging it may be, the presence of powerful owners or demanding charterers must not have any influence on safe operations and the professional conduct of the crew.'
---
Tags