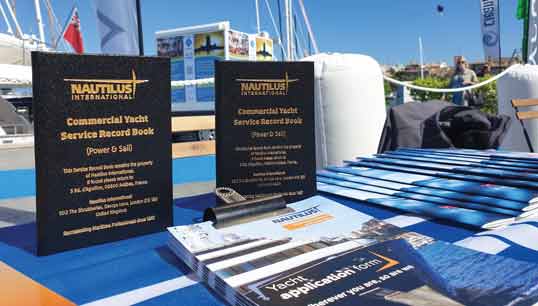 As pandemic restrictions start to ease, the yacht industry is getting back to work, and that means superyacht seafarers need to have their paperwork in order.
Nautilus yacht members have free access to the Union's unrivalled sea service verification scheme – which is carried out on behalf of the UK Maritime and Coastguard Agency (MCA).
Featuring a special Service Record Book and a team at Nautilus charged with verifying your testimonials, it can save you months when you're applying to renew your commercial yacht certification at the MCA.
If you're new to Nautilus, here are some questions answered about sea service verification:
What do I need to send in?
If you require sea service verification, you should initially scan and send your signed and stamped testimonials to seaservice@nautilusint.org, along with an attested copy of your passport.
Alternatively, you can complete our new sea and onboard service online form. Once your testimonials have been verified, you should send your original testimonials along with a passport sized photograph to the Nautilus House address on your Service Record Book.
If you require your verification urgently, please email to advise and we will do our best to accommodate. Nautilus will accept any testimonial provided it contains the relevant information.
Nautilus sea service testimonial templates are also available by logging into My Nautilus/member resources.
Do I need to send in a testimonial each time I sign off the yacht?
No, if you are on the same vessel for a long period you do not need to complete a testimonial each time you disembark, provided you keep track of standby days, yard days and actual sea days.
You should complete a testimonial before you change jobs, if there is a change of management onboard (master), or if the yacht is being sold.
Who can sign my testimonial?
The master, owner, employer, or management company can sign your testimonial.
If you're not yet a member of Nautilus and want to benefit from the Union's commercial yacht sea service verification scheme, join now.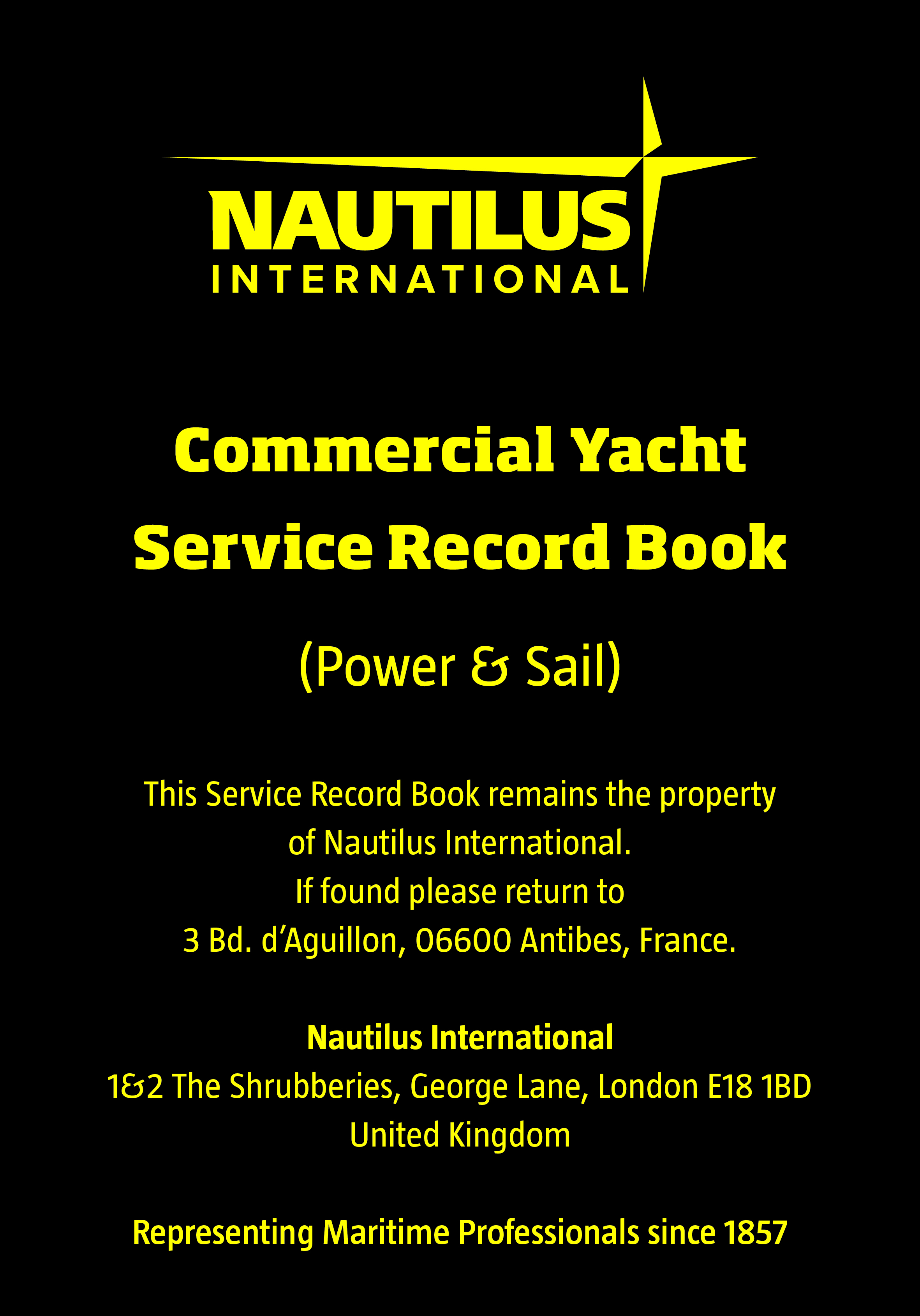 Service Record Book checklist
Entries made in the Service Record Book (SRB) should match the service entered in the testimonial. If it is not on the testimonial, it should not be included in the SRB.
Sea service testimonials should include a breakdown of stand-by service, yard service and actual sea time; this time cannot overlap.
Testimonials should include your rank.
Remember to retain all original signed and stamped testimonials.
Testimonials are required with up-to-date contact email information for the signatory/vessel/management.
An attested copy of your passport to confirm your ID for the first-time sea time verification must be signed by the captain, senior officer, owner or manager.
If you remain on the same vessel for several years, recording each voyage as a separate testimonial is not required.
To ensure a quick turnaround, please ensure your sea service testimonials are filled in correctly. Guidance notes are available in the My Nautilus/Member resources Sea Services Verification category
NOTE: We can only verify sea time for yachts of 15m and above; other vessels are not relevant.
---
Tags