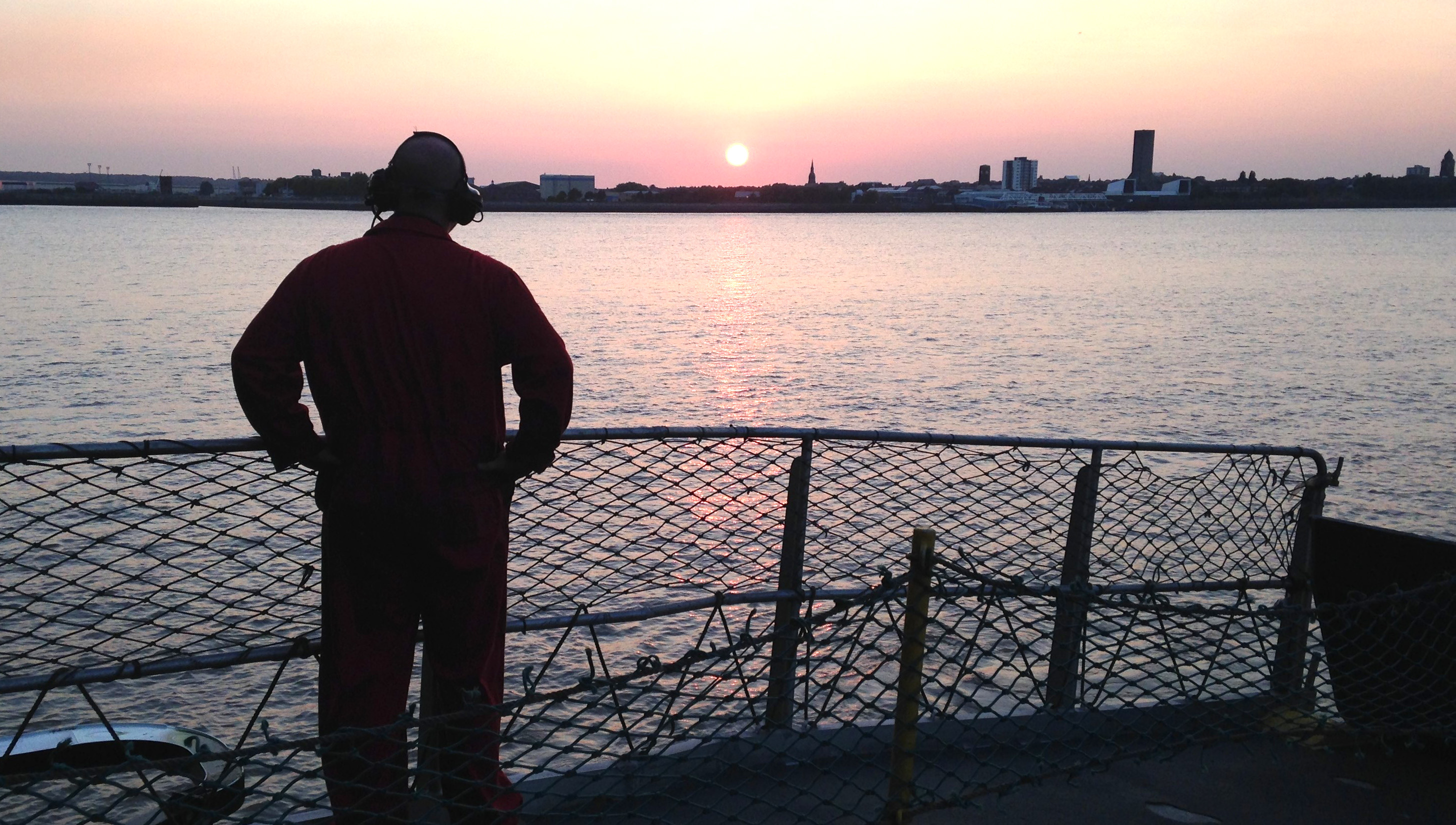 The European Transport Workers' Federation launched its 'European Maritime Space for Socially Sustainable Shipping' with the support of Nautilus International, academics and researchers at the Fair Shipping Conference in Brussels. The document sets out ambitious plans to create a level playing field without social dumping, where fair employment conditions for all European workers would apply. Helen Kelly reports
The European Transport Workers' Federation (ETF) and Nautilus International have set out a bold plan to secure the future of European maritime workers with better, well-paid jobs and enhanced working conditions.
At the launch of the plan in Brussels on 5 November 2019, Nautilus general secretary Mark Dickinson said: 'We need to create a level playing field at the EU level which provides an opportunity for higher cost European seafarers to secure training and job opportunities. For third country operators to compete with European shipowners at European standards and avoid the race to the bottom that we have seen in recent years. We cannot compete down there.

'Only when the competition is obliged to work to EU social standards within European waters can EU shipping, employing more EU citizens, thrive.'
The 'European Maritime Space for Socially Sustainable Shipping' concept creates momentum for real action on jobs and puts collective bargaining agreements (CBAs) at the heart of future negotiations with employer groups and other social partners.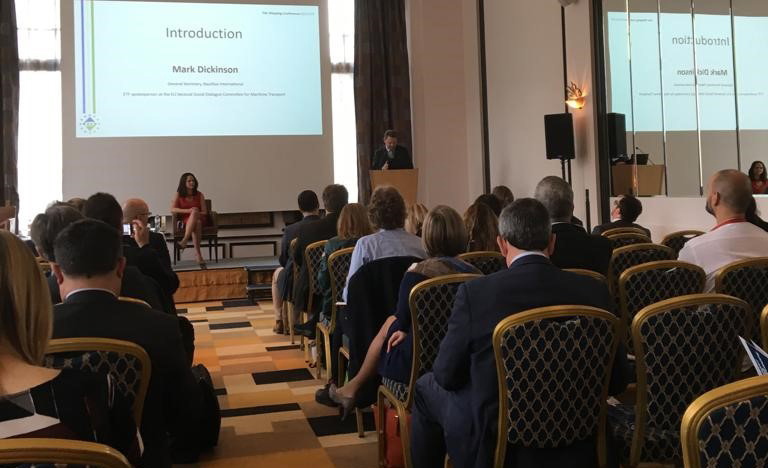 ETF political secretary for maritime transport Philippe Alphonso set out how conditions for crew are determined by the country where a ship is registered and whose flag the vessel is flying.
This means that many ships trading in EU waters do not have the obligation to respect EU legislation regarding labour rights and conditions, because they fly the flag of a non-EU country.
This can be true even when ships are owned by European companies, including those who benefit from state aid schemes such as Tonnage Tax. Such companies are often trying to reduce costs, but this leaves European seafarers exposed to unfair competition from seafarers outside Europe in a way that workers on land are not.

Even European seafarers who do find work in the sector may not enjoy the same rights as European shore-based workers.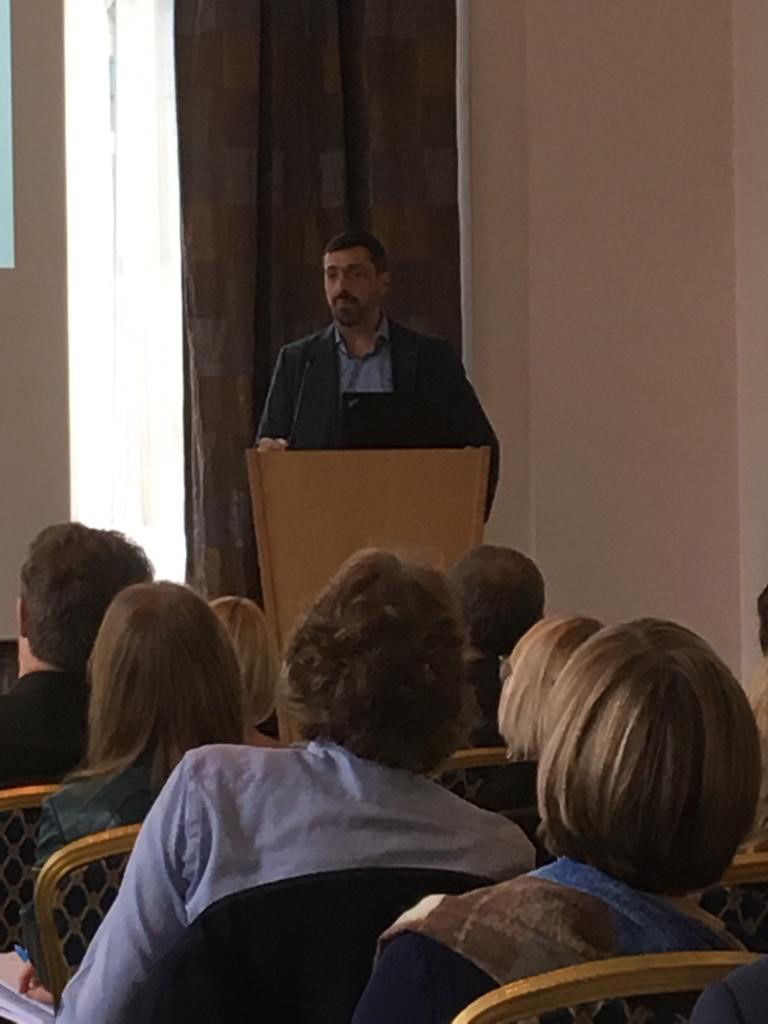 The European Maritime Space reforms would instead bring the maritime sector in line with on-land businesses, meaning that all shipping services operating in EU waters would have to follow EU and/or member state legislation, Mr Alphonso said.
This would offer fair employment conditions for all crew, regardless of their nationality or place of residence, and protect EU seafarers from unfair competition based on low cost and low standards.
'Our main aim is to defend and improve jobs, careers and skills of European seafarers who need and are needed for a thriving European maritime industry,' he said. 'So, let's discuss together how a European Maritime Space could add value to these objectives.'
Terje Pettersen from the Norwegian Seafarers' Union added: 'Several studies recently carried out in Norway all came to the same conclusions. The concept is perfectly legally applicable, and the limited increased costs can be forwarded to the shippers.'
No action is no longer an option Nautilus general secretary Mark Dickinson
The legal basis for a European Maritime Space
Professors Tarjei Bekkedal and Finn Arnesan from the University of Oslo's Centre for European Law have published a report into 'Fair wages and working conditions within the European Maritime Space'.
The report presents recommendations upon which a European Maritime Space can be constructed, and which can guide the drafting of a legal framework that strikes a fair balance between competition and free movement on the one hand, and fair wages and working conditions on the other.
It found that the law of the EU Maritime Space differs from that of the European Working Space in general, with no legal arguments that can explain or justify this difference. 'In our view, the current state of the law is at odds with the fundamental legal values espoused by the Treaties and the key European policy on the establishment of a European Social Pillar,' the authors said.
'The main message is that people believe that everything in the fields of maritime is guided by the Flag States Principle,' Professor Bekkedal pointed out. 'We argue that is plainly wrong.'
The research found that if EU law is invoked, which it normally will be for European businesses operating in Europe, the basic principles of freedom of movement and freedom to provide services are also invoked. And if EU law is invoked, the Flag States Principle cannot be invoked.
'You have to choose whether you would like to invoke rights stemming from EU law or the Flag States Principle,' he said. 'You can't invoke the right to free movement and Flag State Principles at the same time.'
Some countries, however, will allow ships registered domestically to be flagged in a third state, which allows shipping companies to import third country conditions into the EU.
'I think that's very much against the basic values, the basic foundation for the principle of mutual recognition,' Professor Bekkedal said.
Shifting the debate
The ETF and its social partner, the European Community Shipowners' Associations (ECSA), have been discussing this apparently thorny issue of quality jobs for European seafarers for the best part of 25 years – ever since the 1996 Dublin conference organised by the European Commission to debate whether the European seafarer was, in fact, an endangered species.
That debate led directly to the adoption of the State Aid Guidelines paving the way for government support for EU shipping and EU seafarers that today is estimated to cost EU taxpayers some €3bn per year. Without that support via Tonnage Tax regimes and support for training, the EU seafarer's endangered status would no doubt have been escalated to extinction.
The Guidelines may have slowed down the decline in EU seafaring skills, but they have not managed to halt it entirely. The European maritime industry now faces a demographic cliff edge, with many maritime professionals expecting to retire over the next 10-15 years, and with unrelenting pressure on seafarers' terms and conditions of employment.
The ETF and Nautilus International firmly believe that the State Aid Guidelines system is broken and in need of an overhaul. Recent research commissioned by the ITF/OECD and authored by Olaf Merk 'Maritime Subsidies Do They Provide Value for Money?' backs this up.
In simple terms, the State Aid Guideline requires two things in return for member states giving subsidies to EU shipowners. Shipowners must grow their national maritime skills base – i.e. increase the number of seafarers they train and employ – and increase the number of ships under EU flags.
Yet EU seafarers continue to decline in numbers and the proportion of EU ships flying EU flags is now down to only 18%.
The new European Maritime Space calls for accountability and transparency in State Aid Guidelines. The Commission must now ensure that the goals to increase jobs for EU citizens and grow EU-registered shipping are delivered. If shipowners want to continue receiving subsidies, then they must deliver what they promised.
'No action is no longer an option,' Mr Dickinson said.
Level of ambition
As the event in Brussels kicked off, news broke that the long-awaited new European Commissioner for Transport had been announced. The European Commission's president-elect Ursula von der Leyen reportedly accepted Romanian MEP Adina Valean for the position.

The ETF and Nautilus International are now ready with ideas and ready to contribute to a new European Maritime Transport Strategy, which must set a level of ambition that has never been seen before.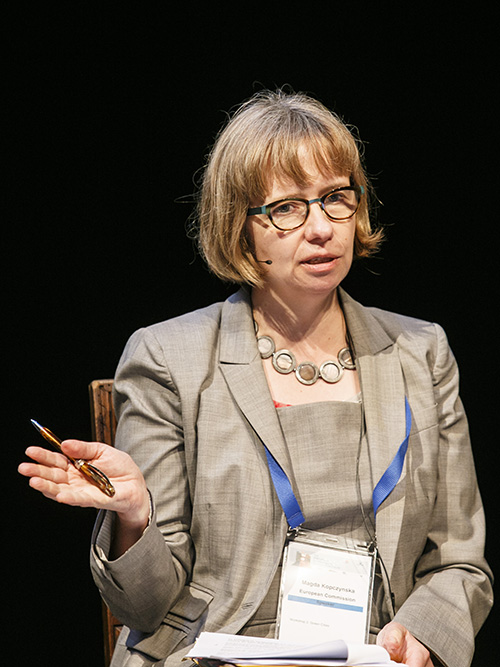 DG MOVE director for waterborne transport Magda Kopczynska echoed Mr Dickinson's statement in her keynote speech that wrapped up the launch event. Ms Kopczynska, who is the highest ranking official in the seaborne directorate, said: 'I can make a commitment that no action is no option.'
She stressed the distinction between protectionism and protecting European standards as part of a new way forward.
'We need to protect Europe better,' she said. 'Europe as a space for values, Europe as a space for doing business, Europe as a space for competitiveness and for the social dimension.
'We can't go the protectionism way because it doesn't work in the current world today, but we definitely need to be better with protecting.'
A sustainable European Maritime Space should not be limited only to facilitating trade, clearing customs and easing reporting formalities. It should also be based on European Social Standards for those working onboard vessels operating in European waters.
Mr Dickinson told the audience – which included attendees from employers' associations, shipowners, ship manufacturers, port operators, the European Commission, members of the European Parliament, academics and NGOs – that we now have a unique opportunity to discuss the basis of a European Maritime Space. 'Don't repeat the failures of the past – let us make a real change,' he urged.

'We believe that the European Maritime Sector needs a high level of ambition – ambition for jobs, for skills and for the future. It cannot be otherwise.'
---
Tags