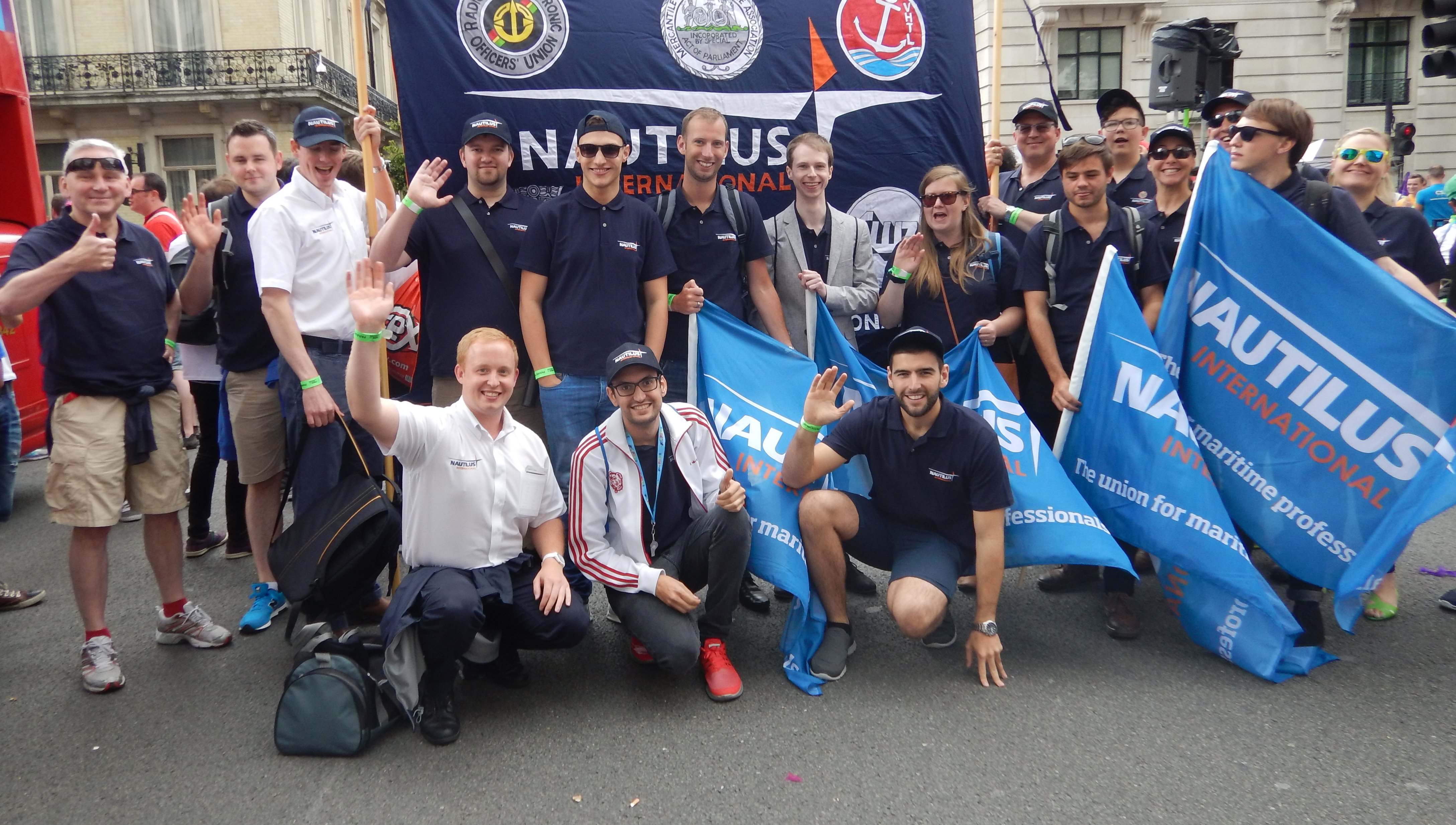 Nautilus young maritime professional members will be joining transport union members from across Europe to take part in a major demonstration in March against poor working conditions in the sector.
The Nautilus Young Maritime Professionals (YMP) Forum's first meeting in 2019 will be held with Dutch members in Rotterdam on Monday 25 March. The next day some members will also head over to Brussels in preparation for the European Transport Workers' Federation (EFT) Fair Transport campaign 'day of action' on Wednesday 27 March.
The Nautilus members will join an expected 5,000 other transport workers from all over Europe in an event which aims to highlight the damaging effects of unfair competition and social dumping in the transport sector and to call for quality jobs for transport workers and safe, reliable and affordable services for customers.
Nautilus YMP members will also present a motion to the TUC Young Workers conference in London, on 23 and 24 March, in support of the ETF campaign, which will include more than 100 different actions in at least 18 different countries.
A river cruise event in Basel, Switzerland will be held jointly by Nautilus and the ETF on 25 March to highlight exploitation of crew in the booming inland navigation sector.
Nautilus international organiser Danny McGowan said: 'We are proud to join this action calling for governments across Europe to work together to make transport – and shipping – fair. Many transport workers across different industries face similar issues, so it is important for us to join each other and show that collectively we want better standards throughout the continent and worldwide.'
ETF president Frank Moreels added: 'We are determined to send a clear message to the world. We want to see a real improvement in working and living conditions for millions of transport workers.'
View the Nautilus Young Maritime Professionals Forum members journey on the Fair Transport Campaign on the Nautilus Flickr album
---
Tags