International
Norwegian unions welcome government promise of local wages and conditions in country's waters
27 October 2021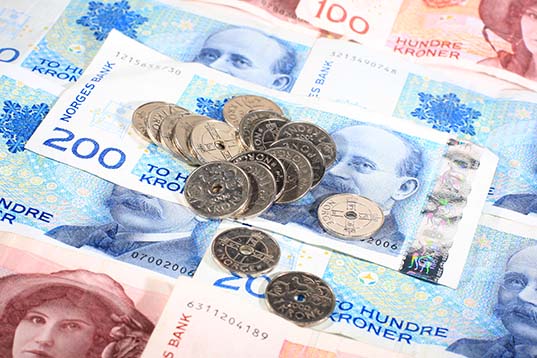 After years of union campaigning, the new Norwegian government has announced a pledge to ensure Norwegian wages and working conditions apply in Norwegian waters. Andrew Draper investigates what this will mean for seafarers entering Norway
Norway's new centre-left government led by Labour leader Jonas Gahr Støre delighted maritime unions when it presented its programme for office and included a pledge to ensure Norwegian wages and working conditions in Norwegian waters.
This change has long been a key plank of the unions' efforts over many years as they fought to stop the spread of low wages to seafarers along the Norwegian coast. 'This is one of the biggest days in the history of the Norwegian Seafarers' Union, said its leader, Johnny Hansen.
'We've worked on this since 2008. Now, it's in black and white in the programme declaration for the incoming government. I'm almost lost for words I'm so happy. Congratulations to all our colleagues.'
Mr Gahr Støre told the Maritim Logg union journal that Labour had always promised to bring in this change, if and when they entered government, and now they will implement their plans in conjunction with labour market partners. Mr Hansen urged them to speed to the process.
The new government's programme includes tax rises for higher earners and tax cuts for the bottom end, with an unchanged tax take overall. Wealth tax will go up for the wealthiest, while the wealth tax threshold will rise at the bottom end. The left-wing SV socialist party pulled out of coalition talks as Labour wants to continue allowing oil exploration, while SV favours ending it and a quicker transition to net zero. The Labour-Centre Party government will still need SV support to get some measures, such as the finance bill, through parliament.
The Norwegian Shipowners' Association's director Harald Solberg welcomed the commitment to maintaining competitive company taxation as a plank in maritime policy. He added a package for green conversion of ships, a welcome measure the industry has been asking for.
The Norwegian Maritime Officers' Association also came out in support of the new government's programme, saying a strengthened net salary scheme was key to ensuring that maritime skills played an important role in the future. It was ready to work with the government to finish the work on Norwegian salaries and working conditions.
A decision was taken earlier this year in the Norwegian parliament to start work on preparing the necessary legislation to ensure Norwegian salaries and working conditions. Nautilus Federation affiliate, Norwegian Union of Marine Engineers said it had 'great expectations' of the new government, in terms of introducing Norwegian salaries and working terms in Norwegian waters and offshore, reduction in the use of crewing agencies, green maritime transition and more.
Syver Grepstad of the Seafarers' Union said the final legislation remains to be seen, but added: 'The regulations will apply to all vessels regardless of flag. The demand for Norwegian wages and conditions will be for vessels transporting goods or passengers between Norwegian ports as well as offshore vessels (cabotage trade). Vessels that don't engage in cabotage trade will not be affected by the regulations. Vessels such as container ships that visit Norwegian ports only to deliver or pick up goods or passengers will therefore not be affected.'
Current Statistics on the Norwegian Merchant Fleet
| | | | |
| --- | --- | --- | --- |
| | | Percentage change | |
| | 2020 | 2019 -2020 | 2015-2020 |
| All | | | |
| Vessels | 1,571 | 3.8 | 14.4 |
| Tonnage, measured (gross tonnes) | 19,259,134 | 6.9 | 23 |
| NOR - Norwegian Ordinary Ship Register | | | |
| Vessels | 916 | 3 | 4.4 |
| Tonnage, measured (gross tonnes) | 2,016,186 | 6 | 0.6 |
| NIS - Norwegian International Ship Register | | | |
| Vessels | 655 | 4.8 | 32.1 |
| Tonnage, measured (gross tonnes) | 17,242,948 | 7 | 26.3 |
Know your rights: UK National Minimum Wage Changes
The National Minimum Wage (Offshore Employment) (Amendment) Order 2020 extends the National Minimum Wage Act of 1998 to include all seafarers working on merchant ships in UK waters and offshore energy installation on the UK Continental Shelf, provided their route includes UK ports only. Nautilus has campaigned for similar reform in the UK, in which it called on the UK government to apply the UK minimum wage in UK waters. In September 2020, the Trade Union Congress (TUC) welcomed new legislation that extended the national minimum wage to all merchant seafarers working UK waters from October that year.
This change applies to seafarers working on ships in the oil and gas and wind farm sectors, on ferries between UK ports, dredging and fishermen. Like the changes to be made in Norway, it does not matter where the ship is registered, where the employer is based, what nationality the seafarer is or whether they live in the UK.
To find out more on wage rights when entering UK waters, read more here.
---
Tags