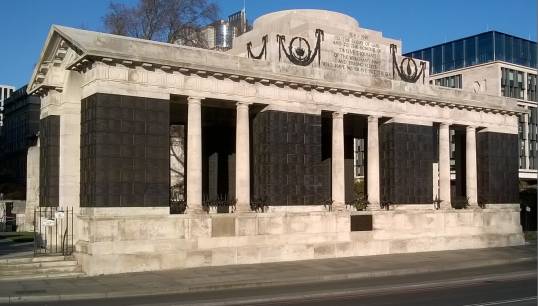 When HM Queen Elizabeth II died on 8 September this year, she was mourned in the UK maritime community as Master of the Merchant Navy and Fishing Fleets. Roger Hoefling explains how the title came into being and what it means to British seafarers
The title of Master of the Merchant Navy and Fishing Fleets was instituted by the Queen's grandfather, HM King George V, who wished to bring Britain's merchant service in line with the armed forces by having a member of the Royal Family as its head. This was in recognition of its record in peace and war.
HRH Edward, Prince of Wales, then became the first Master, and the title became hereditary, so it was eventually passed on to Queen Elizabeth II and will now be assumed by His Majesty King Charles III.
The appointment was more than a compliment to the merchant service, as its creation reflected the personal involvement of George V, whose Royal Navy service earned him the title 'Sailor King'.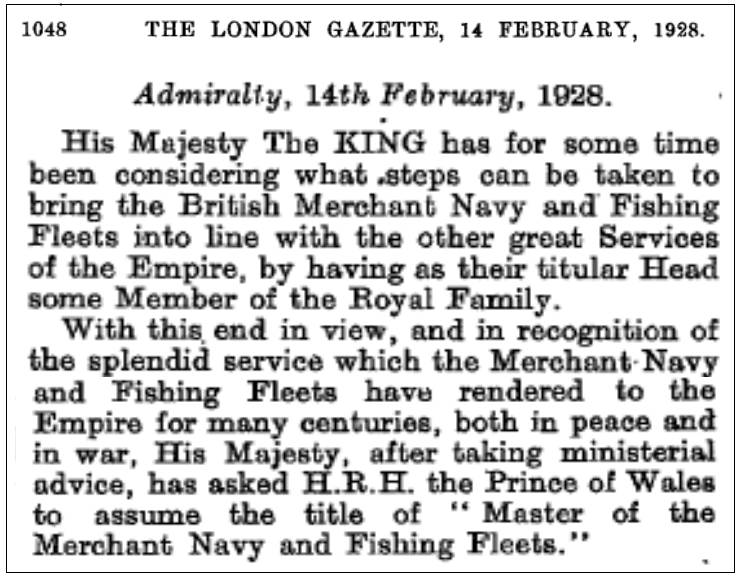 The King's announcement of the appointment in the London Gazette also had the consequence of officially renaming what was previously known as the Mercantile Marine.
As acclaimed in a lengthy editorial, 'Under the Red Ensign', in The Times that day, Britain's Merchant Navy thus came into being on 14 February 1928.
There are some 12,000 men and women aged from 13 to 73 of more than 100 nationalities named on London's Tower Hill, lost in Mercantile Marine service in the First World War with the sea their grave.
They are commemorated not in the name under which they had served but one they had earned. Unveiled by HM Queen Mary on 12 December 1928, they are honoured therefore on the Merchant Navy Memorial.
This bears more names than any other Commonwealth War Graves Commission memorial in the UK, its Second World War section's 24,000 names having been unveiled on 5 November 1955 by Queen Elizabeth II.
---
Tags