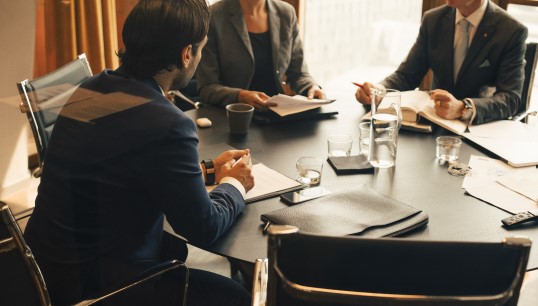 A formal inquiry following an incident at sea can have disastrous consequences for seafarers, and could even spell the end of your career. Fortunately, once you have signed up to Nautilus International, you are entitled to free legal support and protection in the event of an incident as a benefit of membership, plus financial assistance if your certificate is affected.
Nautilus membership provides you with free financial protection in the event of your certificate of competency being cancelled, suspended or downgraded following a formal inquiry.
In effect, this benefit means you could receive a payment tied to your basic salary at the time of the incident to reimburse you for lost income.
In addition, if you are ordered to pay towards the cost of an inquiry into a maritime incident or similar court case, the Council may also reimburse you for these costs.
All payments are at the discretion of Nautilus Council. Full details can be read online as part of the Union's Rules and Regulations.
How to protect yourself
The Union can offer financial assistance, but there are important steps you can take to improve the chances of a successful outcome in an official inquiry and to secure long-term help from Nautilus International.
The best way to protect yourself right now is to download the Nautilus Fair Treatment app. This can be found on your app store, or by logging in as a member to the My Nautilus section of www.nautilusint.org. The app provides instant offline access to guidelines on your rights in the event of an incident at sea, and contacts for Union and legal support. Crucially, it provides an incident reporting form for recording personal notes on incidents as they happen, which can be sent directly to the Union.
Why is certificate protection so important?
Certificate protection is one of the key benefits of becoming a Nautilus member.
It is especially important given the ongoing threat of criminalisation of seafarers, something the Union continues to campaign against.
The sea is, by nature, a dangerous place to work – and unfortunately accidents do happen. Whether you work on a ferry, a bulk carrier or aboard a superyacht, it is vital to look after your livelihood in case an incident does occur.
If an incident does occur, get in touch with the Union as soon as you can so that Nautilus can provide you with advice and assistance from the beginning. If at all possible, you should do this before being interviewed by the police or other investigation authorities.
You can contact Nautilus 24/7 for round the clock emergency aid via:
freephone to the appropriate number listed at nautilusint.org/en/assistance/nautilus247
live chat, at the web address above
SMS/text message to +44 (0)7860 017 119
email to helpline@nautilus247.org
Skype to username nautilus-247
Alternatively, you can contact your industrial organiser.
---
Tags