Welfare
Maritime charity column: Mercy Ships UK – we will never take seafarers for granted
2 March 2021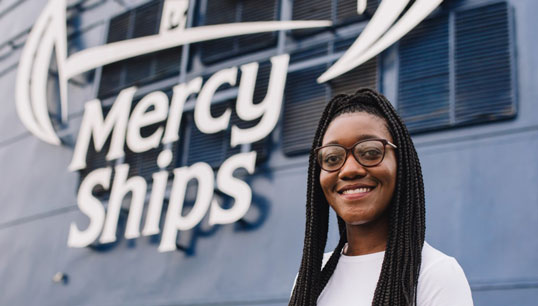 Ropa Rusere, Mercy Ships UK volunteer recruitment manager, on the selfless work undertaken by maritime professionals on the charity's hospital ship during the pandemic
THE MARITIME CHARITY COLUMN
It's almost a year since the pandemic began and the maritime community has been among the hardest hit.
Yet all the while, maritime workers kept supermarkets stocked and hospitals supplied. You were the unsung heroes that put others first.
Mercy Ships has, and will always, celebrate and thank seafarers as key workers.
We believe, after a year of unparalleled challenges, hope is on the horizon. As the world recovers seafarers will be there lifting nations up.
Even throughout the lockdowns, maritime professionals have been volunteering with Mercy Ships to help the poorest, who have also been hit hard.
I spoke with an experienced engineer who joined the volunteer crew on our hospital ship and asked why he volunteered during the pandemic:
'Good news is hard to come by these days, being a part of something bigger than myself is the good news I'm looking for.'
Another crew member, a newly qualified deck officer, was looking forward to her first job on a cruise ship in 2020. After this was cancelled, she applied to Mercy Ships. Over the years, the opportunity to get experience has been a lifeline for many new officers.
While we focus on bringing hope and healing to the world's forgotten poor, providing hundreds of free life-saving and life-changing operations onboard, we know this is only possible because of the immense support we receive from seafarers. We never take this, or you, for granted. Thank you.
The maritime charity column is a regular feature in the Nautilus Telegraph. Submissions are invited from a range of organisations by the Telegraph editor.
---
Tags