Welfare
Maritime charity column: Celebrating 40 years of the ITF Seafarers' Trust – Katie Higginbottom head of the Trust
26 July 2021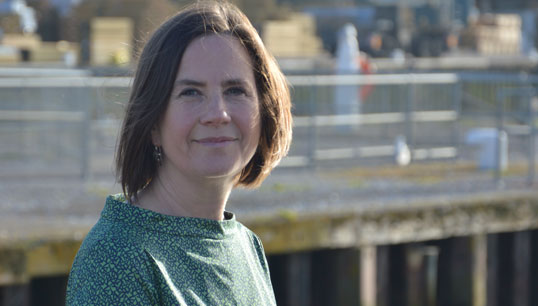 The ITF Seafarers' Trust turns 40 this year. During that period, we have given grants amounting to some US$250 million for seafarers' welfare projects all around the world.
THE MARITIME CHARITY COLUMN
We should be marking the anniversary but, unfortunately, this is not a year for parties. We have nevertheless seen a lot of 'celebration' of the many examples of cooperation in the maritime industry in response to the pandemic, but we risk moving on from responding to a pandemic to normalising a crisis.
It has been extremely frustrating to see such flexibility when it comes to loosening the requirements designed to protect seafarers and zero flexibility when it comes to detouring to facilitate a crew change, or actually implementing key worker status.
This means that we all have much work to do on raising the profile of the seafaring profession. Last year we initiated a photography project under the heading Still at Sea; this year we followed up with Out of Sight, Not Out of Mind – the winners of which will be featured in a limited-edition presentation book for World Maritime Day in September. These projects form the basis of an incredible Trust archive of seafarers' images and voices during this extraordinary period. Hopefully, we will be able to persuade some maritime museums to make space for contemporary exhibits amongst the scrimshaw and attract the interest of the mainstream media in the real-life stories of the world's maritime workforce.
Of course, we continue with our welfare grants to the many excellent frontline services supporting seafarers as well our work focusing on issues around occupational safety and health, including improvements and expansion to the very excellent telemedicine service provided free of charge to all seafarers by the Centro Internazionale Radio Medico (CIRM) based in Rome.
The maritime charity column is a regular feature in the Nautilus Telegraph. Submissions are invited from a range of organisations by the Telegraph editor.
---
Tags