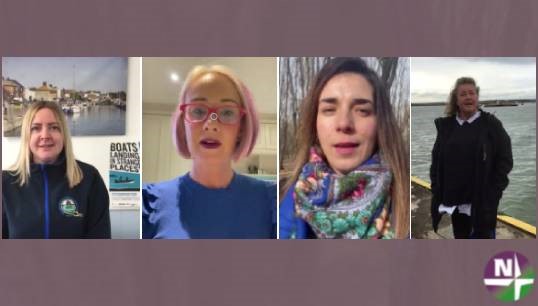 On 8 March each year, Nautilus International joins trade unions across the globe in celebrating women's contribution to the maritime workforce. Here are just a few of the events members and staff took part in, on and around International Women's Day 2023
Committing to inclusive and safe maritime workplaces for all is the only way to get more under-represented talent onboard, said Nautilus executive officer Sascha Meijer on International Women's Day.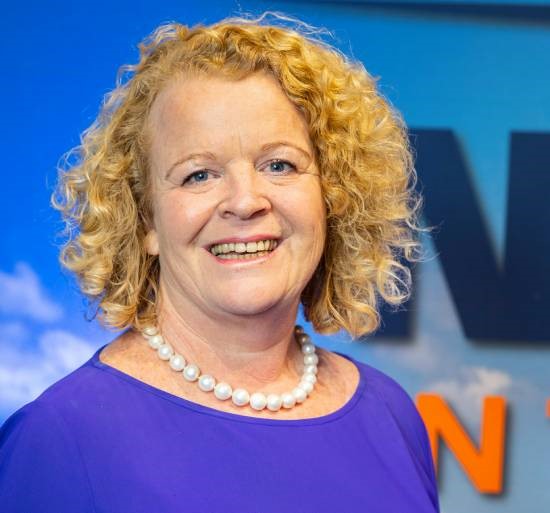 She added: 'Unfortunately, the need to fight sexism in maritime is still relevant. Only last week, a female member of the Nautilus Netherlands Branch told me that she recently changed jobs because she'd had enough of sexist remarks and an unjustified difference in bonus payments. And this was a strong-charactered chief technician with 25 years of professional experience onboard. It shocked me.'
Ms Meijer stressed that the Union is committed to fighting for inclusion and equality for all, and urged all members to get involved by joining the Union's Equality and Diversity Forum.
She also invited members to join Nautilus NL branch staff at two Amsterdam events, the Feminist March on 5 March and a festival, FemTopia, on 8 March.
The next meeting of the Nautilus Equality and Diversity Forum is online on 20 April 2023. Sign up via the Events pages on the Nautilus website or look out for your email invitation.
Transport unions unite over gender equity
Nautilus members were also invited to join the conversation on enhancing women's participation in shipping at the 8 March event Gender Equity in Shipping hosted online on LinkedIn.
Organised by the European Transport Workers' Federation and the European Community Shipowners' Associations, the event featured Nautilus head of international relations Danny McGowan as a panellist.
Seagoing social media sensations
Nautilus members made social media videos for International Women's Day on why they like working in maritime. Watch them on Twitter, TikTok, Instagram and Facebook or catch up with them all on YouTube.
New Off Course episode released
Nautilus has launched the latest in its Off Course podcast series to coincide with International Women's Day. Find out more here.
Seeking female seafarers' stories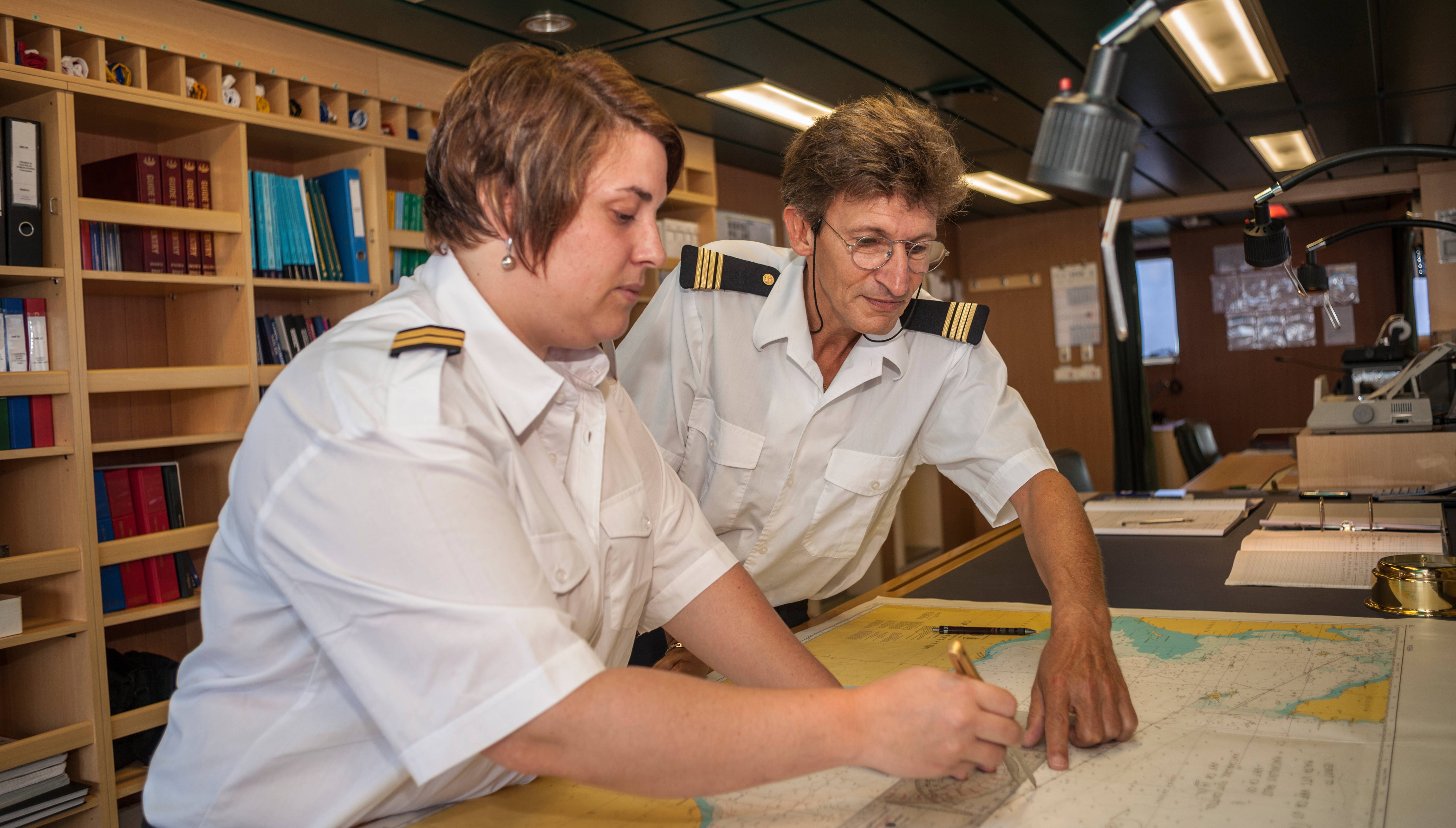 International Women's Day 2023 has seen a fresh call for maritime women's life stories, as part of the project Rewriting Women into Maritime History.
Led by Lloyd's Register Foundation, the project encourages maritime organisations to delve into their archives to find evidence of pioneering maritime women who played a vital role in global shipping through the ages.
Since the initiative was launched in September 2022, more than 25 organisations have offered their support - including Nautilus International and major employers of Nautilus members such as the RFA.
The Seafarers' Charity is one of the partner organisations, and CEO Deborah Layde is also chair of the Maritime UK Women in Maritime Network. She commented: 'Real life stories of women in maritime will provide aspirational role models, and allies, for women seeking a career at sea.'
Initial themes to emerge from Rewriting Women will be exhibited at London International Shipping Week in September 2023, in the She Sees exhibition. It will combine historic accounts with stories of women working in the maritime sector today, using a creative visual approach.
Solidarity across the wider maritime sector
Nautilus members and staff are joining maritime professionals in a range of seagoing and shore-based roles at a special event for International Women's Day organised by WISTA – the Women's International Shipping and Trading Association.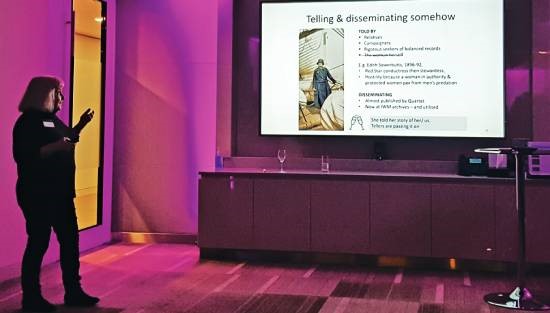 Hosted in central London by the maritime law firm Stephenson Harwood, the event will feature a talk by maritime historian Dr Jo Stanley on 'Safer seas, #MeToo, and pirate queens'.
Dr Stanley is telling the story of historical heroines such as pirates Cheng Yih Sao and Anne Bonney, and is also looking at modern campaigns such as Safer Waves and whistleblowers such as Hope Hicks, who are trying to bring much-needed cultural changes to the industry.
Inspiring future female seafarers
Nautilus strategic organiser Rachel Lynch visited a secondary school near the Union's head office on 7 March as part of a national careers week and the events surrounding International Women's Day.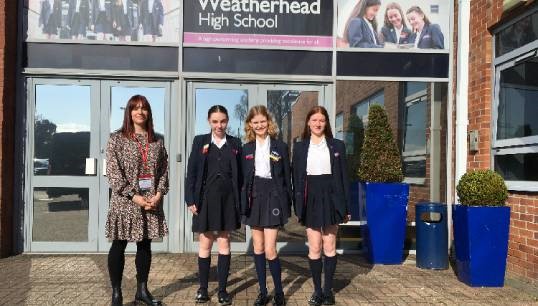 Speaking to girls aged 11-14 at Weatherhead High School, she gave an introduction to the Merchant Navy – exploring the ship types in each maritime sector can have and highlighting the travel and career opportunities on offer in seafaring.
Nautilus highlights health hassles at TUC women's conference
Nautilus members and staff will be drawing attention to the health challenges facing women at sea during the 2023 TUC Women's Conference held around International Women's Day.
---
Tags