Nautilus has helped to develop a free training package to help seafarers cope with the mental health and wellbeing challenges of shipboard life. SANDRA SPEARES heard at the October 2018 launch event why this is considered so important…
Attitudes to mental health have come a long way in recent years, and seafarers' welfare has been pushed up the agenda – but more needs to be done, experts have cautioned.
The warning came at the International Shipowning & Shipmanagement Summit in London, as KVH Videotel launched its new training package Seafarers' Mental Health and Wellbeing, which has been produced in collaboration with a number of industry organisations, including Nautilus.
Available free of charge, the package includes a short video, facilitator notes and information booklets, and gives advice on such things as rest, diet, team activities, and maintaining good relationships. It also offers guidance on sources of support, such as the 24/7 multilingual helpline and chat service at www.seafarerhelp.org and the port-based seafarers' centres run by maritime welfare charities such as the Mission to Seafarers and Apostleship of the Sea.
At the launch event, KVH senior vice president Mark Woodhead said the subject of mental health was close to his heart because of a personal childhood experience. The initiative had attracted strong support from throughout the industry, he added, and reflected the fact that 'seafarers face unique working conditions which can put them under tremendous stress, with fewer opportunities for relief than they would be likely to find on land'.
The director of the video in the package, Keith Purkis, said the programme did something that had not been done before: giving seafarers a voice and the opportunity to discuss mental health issues and how to cope with being at sea.
Seafarers face unique working conditions which can put them under tremendous stress, with fewer opportunities for relief than they would be likely to find on land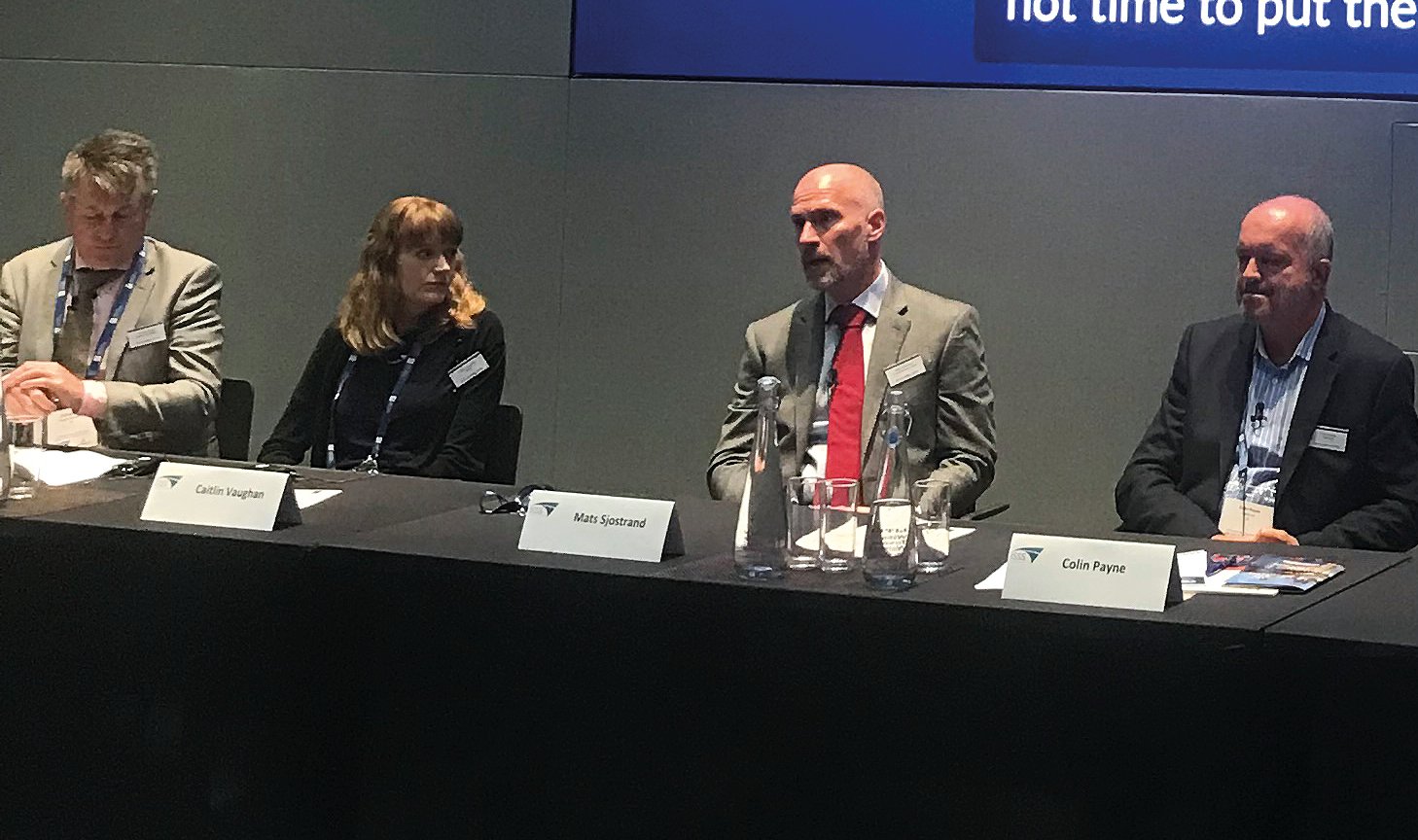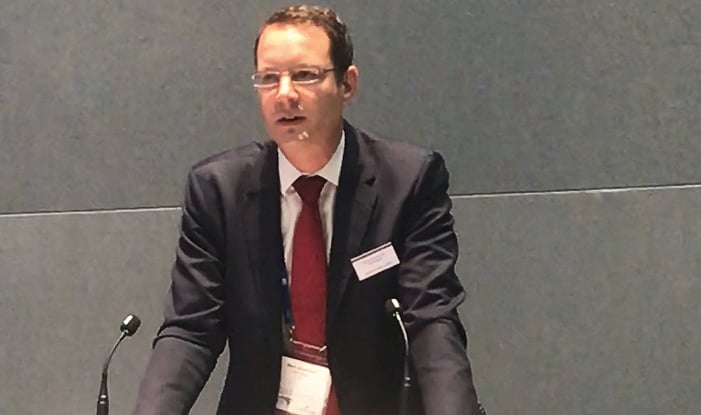 'Seafarers tend to know how tough their lot is; they don't necessarily need to be reminded of it,' he pointed out. What was important with this project, he stressed, was that seafarers were actually talking to seafarers.
So why is this topic being discussed now? Caitlin Vaughan of the International Seafarers' Welfare Assistance Network (ISWAN) said there is a lot more discussion in wider society about mental health issues. As a result, ISWAN started looking at the issues more closely, honing its 24-hour hotline services for seafarers experiencing mental health issues and updating the advice it gives out.
Colin Payne, who recently retired as HR director of Swire Pacific Offshore, said P&I clubs have produced evidence to show the cost of accidents and incidents arising from mental health problems. He also highlighted the impact of changes in crewing policies, with seafarers now serving on ships with up to 20 different nationalities, meaning the 'little village' onboard has gone. His company had tried to stop having 'the United Nations' on every ship, to try and get the community spirit going again.
Mats Sjöstrand, a chief officer at K.Line, said one approach might be to ensure that if there were mixed crews, one nationality was not in an overwhelming majority. Another issue to be considered is that suicide rates among men have generally increased a great deal. Men are not so good at expressing their feelings and are more prone to experience problems, he noted. 'The macho culture is still there in a way.'
Charles Boyle, director of Nautilus legal services, said there are statistics which suggest seafarers suffer higher than average suicide rates. The Union had supported research which showed the impact of issues such as fatigue, social isolation, not being paid on time, and family problems. Crew members will now often spend more time on the internet than socialising onboard with colleagues, he added.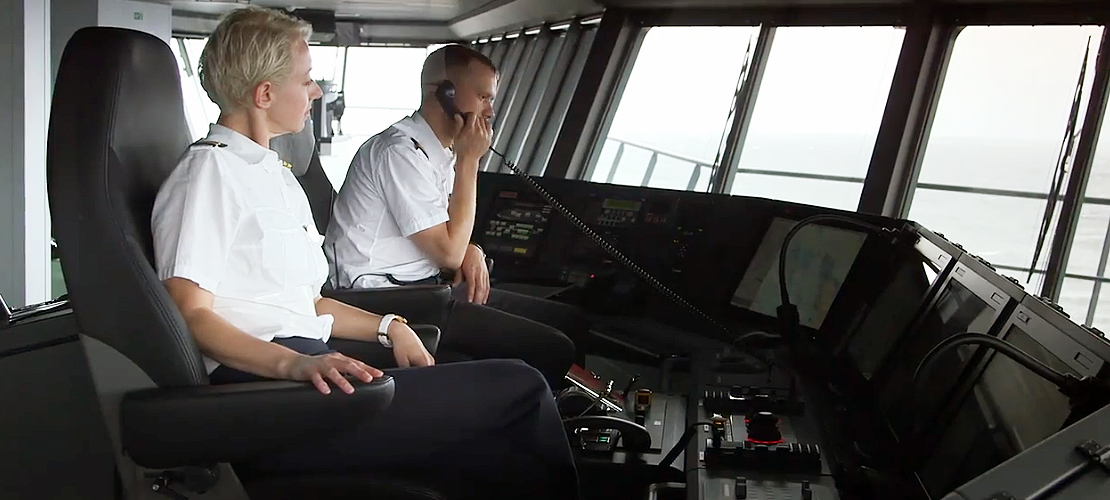 Mr Boyle explained that while the Maritime Labour Convention contains a fair amount of content relating to seafarers' physical health and wellbeing, mental health issues were not covered at present. The Convention is due to be further amended, he pointed out, and its scope could be expanded to incorporate mental health, along with bullying and harassment.
Ms Vaughan confirmed that ISWAN has been dealing with an increase in 'emotional support calls'. These particularly came from cadets who were unprepared for life at sea or found that it was not what they expected.
Mr Payne added that there was a danger of turning seafarers into victims, when they were not. They do work in a tough environment, he agreed, and there is a lot more that could be done including measuring resilience, coaching and preparing the person to thrive in the environment. It would be easy, he suggested, to engage with colleges in this respect.
One of the interviewees for the film was a cadet who talked about his experience off-camera. His initial seagoing experience had been on a training ship, but then he found himself on a chemical tanker with a crew that were a different nationality. Mr Purkis explained that the cadet had found the reality of seafaring life to be a shock, and he had relied on his external community through his social media connections, keeping in touch with classmates who got him through the experience.
Mr Sjöstrand said a happy ship is one where the basics have been got right, including salaries being paid on time, good food, decent cabins, and a gym as well as the internet. That said, a crew member could have all those things, but with colleagues or a captain not behaving properly, or showing poor leadership, the crew member would be depressed anyway.
The overall message from the launch event remains that talking is key to solving the problem.
---
Tags