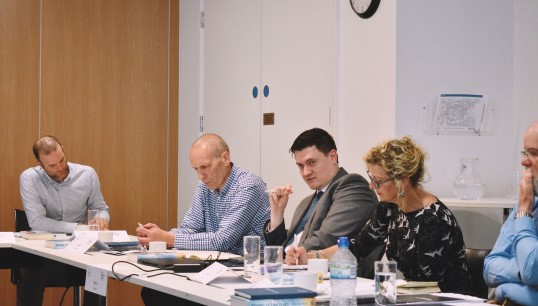 Nautilus took part in the first yacht industry crew welfare round table, which was hosted on 17 May 2023 by the United Kingdom Sailing Academy (UKSA) and The Seafarers' Charity. Rob Coston reports
20 key players from across the superyacht sector took part in the event, which was prompted by a 2021 mental health survey by Quay Crew and Mental Health Support Solutions (MHSS) which showed that 62 percent of respondents were unaware 'of any policies or practices to address psychological problems' while 85% thought they would be helpful.
Panellists discussed current issues with crew welfare and how the industry can improve matters. Other organisations in attendance included the National Union of Rail, Maritime and Transport Workers (RMT), Mental Health Support Solutions, Trinity House, Viking Crew, Edmiston, Quay Crew, and maritime charities ISWAN and The Mission to Seafarers.
The round table addressed issues including poor leadership, job insecurity, and welfare provision, and also suggested a range of practical solutions and looked at positive case studies.
Many attendees were in favour of mandatory training in leadership, mental health awareness, and mental health first aiding as a natural first step. However, there was also agreement that a wider culture shift is required to create a better environment onboard and improved ways of working – from management companies and recruitment companies, but also from crew.
Nautilus executive officer Martyn Gray, representing the Union at the event, said: 'It's something deep and ingrained and cultural that we're going to need to shift, and every part of the industry is going to have to play a part in improving the culture when it comes to these matters.'
---
Tags