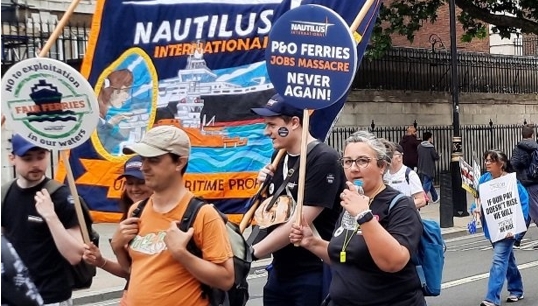 European seafarers are tired of being excluded from national and international legislation that should be protecting their rights at work. The time has come for concerted action to get rid of these loopholes and introduce a new set of policies across the continent, says ETF maritime transport policy officer Nikolaos Koletsis
Since the 2022 sacking of nearly 800 seafarers from P&O Ferries, European countries have woken up to the need to improve legal protections for maritime workers.
In France, the Assemblée Nationale recently approved a law proposal targeting social dumping in the English Channel (La Manche) to block low-wage ferry companies from French ports. It includes, among other principles, the provision that time worked should be equal to time off.
A similar initiative in the UK, the Seafarers' Wages Act 2023, received royal assent on 23 March this year.
Meanwhile, an Act has been proposed by the Norwegian government to promote fair and decent working conditions in Norwegian waters, in the Norwegian exclusive economic zone, and on the Norwegian continental shelf by ensuring that workers onboard ships are provided with Norwegian wages and working conditions.
But we still have much further to go. At the ETF, we're now focusing on getting a set of policies adopted across the EU and EEA which would overhaul maritime employment conditions and state aid. Our concept note is called A European Maritime Space for Socially Sustainable Shipping.
A vision for better maritime employment
The European Maritime Space is the ETF Maritime Transport Section's vision for addressing social dumping and boosting employment for EU/EEA seafarers in an innovative way.
An important principle we are highlighting is the need for a complete reform, if not eradication, of the system of flags of convenience. We are also seeking to address how individual laws and state aid policies are currently failing seafarers.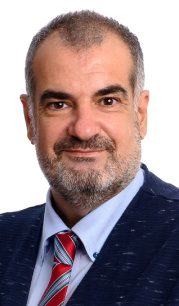 What's wrong at the moment?
Under the current system, seafarers are not treated in the same way as shore-based workers. They are excluded from several EU directives and regulations, including the Posted Workers Directive, and their working conditions and wages are different and of lower standards compared to those of land workers.
If we look at the European Pillar of Social Rights, its 20 principles are far from being reached with regard to seafarers.
Meanwhile, the current state aid system has failed to provide any value for money or protect jobs. It is not acceptable that shipowners can benefit from state aid without any social responsibility.
The EU's maritime subsidies policy must change so that taxpayers' money is used in a far more effective way, and stricter monitoring and enforcement of the obligations are needed by the European Commission through the State Aid Guidelines for Maritime Transport.
How will the European Maritime Space change the situation?
All crew members must be granted European conditions onboard ships operating regularly between European ports, irrespective of their nationality or place of residence, and irrespective of the flag of the ship.
Seafarers working in European waters must be treated in the same way as shore-based workers.
Companies benefiting from EU state aid must give back to the community and provide quality training and jobs.
There is a clear momentum now for action, and we need to see the European Commission and the industry set a level of ambition that has never been seen before.
• The full text of the ETF European Maritime Space concept can be downloaded from the ETF website here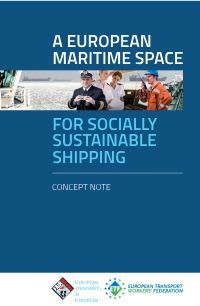 EXPLAINER: what is social dumping?
Social dumping is a term you'll often come across in the trade union movement, especially relating to the shipping industry. It tends to mean a situation where jobs are moved from a country with higher pay and labour standards to a country where workers are offered less, and employers can therefore boost their profits. But sometimes social dumping can happen even within a country's borders when there are loopholes in employment law.
For example, until recently, companies operating within UK territorial waters were not obliged to pay seafarers the UK national minimum wage. This essentially made the vessels themselves equivalent to countries with low pay, and many workers onboard were recruited from nations with lower labour standards than the UK. Since this legal loophole was closed, another persisted – the Offshore Wind Workers Concession – until pressure from Nautilus and the RMT union led to its demise in May 2023.
Across Europe, the ETF is working to end social dumping through creating relatively high minimum labour standards throughout the continent – and the ETF European Maritime Space is an important tool for achieving this.
---
Tags