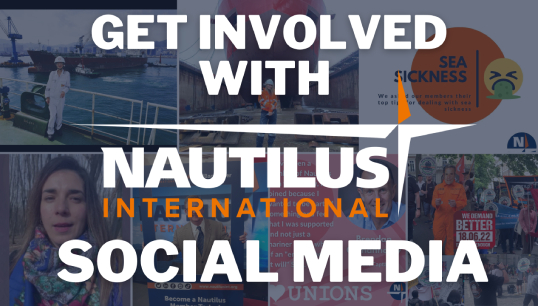 A simple way that members can become more involved with Nautilus, as well as hearing about important upcoming events, is through social media. The Union is on all the major platforms, including TikTok, and updates regularly with news, events and member content. But there's more you can do than just follow, you can be the face of Nautilus too!
Upcoming events
Want to know about marches and rallies to take part in? Social media is the perfect place to do just that. Nautilus has been present at several rallies in the past year, including the TUC's We Demand Better and Defend the Right to Strike rallies.
The best place to find out about Nautilus's involvement in upcoming events is via Twitter. And if you can't make it, there are updates and videos of Nautilus staff and members marching for seafarers' rights.
For those who couldn't attend the November 2022 UK Branch Conference in Bristol, a rundown of the events, symposium and motions were all on Nautilus's social media accounts. If you liked what you saw, make sure you don't miss out on this year's General Meeting. See our online Events for details on how to attend and register here: www.nautilusint.org/gm2023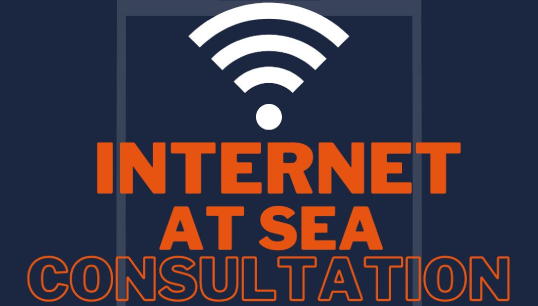 Having your say
Another way that you can use Nautilus' social media to get involved and have your say is through surveys. In recent times, the Department for Transport Connectivity at Sea survey was shared across Nautilus social media, allowing members the chance to impact the future of the maritime industry. Make sure you don't miss out on these opportunities by joining the Nautilus member groups on both LinkedIn and Facebook.
A less important, but very entertaining, survey also collected members' seasickness advice. This tied in with episode 3 of our podcast Off Course, with motion sickness expert Dr. Tom Stoffregen. One member had the creative idea off eating oranges, as they taste the same going down as they do coming up…
It's fair to say that members like to have their say in other ways too. There's plenty of healthy debate, particularly on the Nautilus Facebook page. Last year there was a great deal of constructive discussion around the master's authority onboard, which prompted further discussion at the Professional and Technical Forum.
You can join the debate, find out the news and become the face of the Union, all by following Nautilus on social media.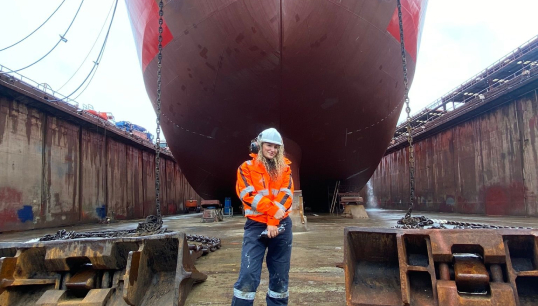 Social media takeovers
Over the past year Nautilus has seen three members take over our socials for a day, answering questions and sharing some of their favourite things about maritime and the Union.
On The Day of the Seafarer in June 2022, third officer Ross Cleland looked back on his career so far, from his first trip to sea to his most recent work onboard. He shared stories of his visit to Costa Rica, the biggest challenges in his career and the importance of a collective voice for seafarers.
Instagram has become a great place for cadet and yacht content, with advice in the form of 'Ask the Expert' and the latest yacht news. Another element of this content was a takeover by deck cadet Scarlett Barnett-Smith.
Scarlett answered questions submitted by fellow cadets and seafarers on Nautilus's story as she stood in front of RSS Sir David Attenborough. She gave lots of helpful advice to those wondering what to pack for their first time onboard, the most rewarding part of being a cadet and more.
If you would like to participate in a social media takeover, email campaigns@nautilusint.org
Image credit: Scarlett Barnett-Smith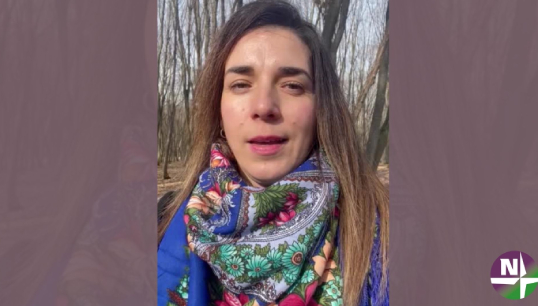 Member content
Takeovers aren't the only way for members to contribute to the Nautilus socials. The Union is keen to help the public understand the work of seafarers by sharing the contributions of our members. For example, some of Nautilus's women members sent in videos saying why they enjoy their jobs during international Women's Day, which were shared across the day to highlight the work of women in maritime.
Image credit: Lead deck hand Andreea Moldovan was one of the members who contributed to the Nautilus's celebration of International Women's Day.
---