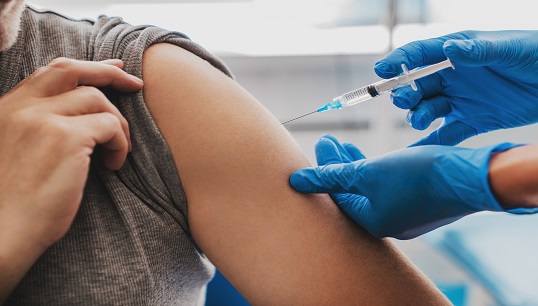 On 18 November 2021, the UK National Institute for Health and Care Excellence (NICE) published draft guidance recommending a long-acting injectable treatment for HIV-1 infection in adults. Saffiyah Khalique looks at how this could affect seafarers
The current situation with oral medication for HIV means there are limits to where seafarers can work, due to various countries having restrictions not only on individuals with HIV+ status, but on their medication. According to aidsmap, being found with HIV pill-based medication in countries with entry restrictions for people with HIV could create problems at border control and result in deportation.
With the new injectable treatment, it is estimated around 13,000 people will now be eligible for treatment with cabotegravir combined with rilpivirine in England. NICE states that this is a recommended option for adults with HIV-1 infection when antiretroviral medicine they are already taking to treat HIV-1 has kept the virus at a low level and where there is no evidence to suspect viral resistance, and no previous failure of other anti-HIV-1 medicines.
Clinical trial results show that cabotegravir with rilpivirine is as effective as oral antiretrovirals at keeping the viral load low. Both are administered as two separate injections every 2 months, after an initial oral (tablet) lead-in period.
Meindert Boysen, deputy chief executive and director of the Centre for Health Technology Assessment at NICE, said: 'Despite scientific advances, HIV is still incurable, but the virus can be controlled by modern treatment. However, for some people, having to take daily multi-tablet regimens can be difficult because of drug-related side effects, toxicity, and other psychosocial issues such as stigma or changes in lifestyle. The committee heard that stigma remains an issue for people living with HIV and can have a negative impact on people's health and relationships.
'We're pleased therefore to be able to recommend cabotegravir with rilpivirine as a valuable treatment option for people who already have good levels of adherence to daily tablets, but who might prefer an injectable regimen with less frequent dosing.'
Will this new treatment make things easier for seafarers?
Dr Sally Bell, chief medical advisor at the UK Maritime and Coastguard Agency (MCA), commented: 'As with any other patient, the treatment would mean that it was not necessary to take daily oral medication but instead requires the patient to visit their clinic for injections every two months.
'Unfortunately, there is no evidence that this will make life easier for seafarers. Customs regulations around travel for HIV+ seafarers and the carriage of oral or injectable medication are the responsibility of country-specific administrations. To travel without any medication would necessitate only very short contracts.'
Last year, Nautilus spoke with ex-seafarer and HIV campaigner Matthew O'Crowley about 'the forgotten pandemic,' who urged seafarers to get tested for HIV as people who are infected with HIV initially can display flu-like symptoms, similar to Covid and fail to test for other common infections including HIV.
More information about the new treatment can be found on the NICE website.
Support for seafarers
Terrence Higgins Trust is probably the best-known HIV charity in the UK. It provides sexual health services and testing centres across the UK as well as THT Direct – its seven-day-a-week helpline
Aids Healthcare Foundation (AHF) Checkpoint Amsterdam and Rotterdam are open for appointments and testing. AHF also offers WhatsApp chats
UK National Maritime Occupational Health and Safety Committee guidance (2011) can be downloaded from the resources section of our website
Members with specific workplace issues can also contact their industrial organiser: industrial@nautilusint.org
---
Tags