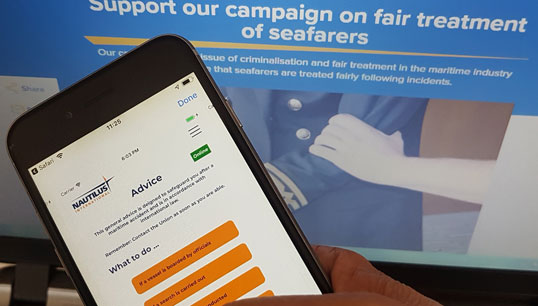 Nautilus International believes that its members deserve to be treated fairly in all aspects of their work, including when accidents occur. Seafarers should not be unfairly blamed nor criminalised for accidents at sea. That belief underpins our Fair Treatment campaign, which covers both working conditions and legal protection. This was a key area in 2021, with the crew change crisis still causing immense harm and highlighting the importance of Union work in protecting seafarers
Top wins:
1. Legal support for members
2. Nautilus Fair Treatment app
Still fighting for:
1. Nationality and Borders Bill
2. MLC amendments
UK Nationality and Borders Bill
In recent months, the Union has begun campaigning on the UK government's proposed Nationality and Borders Bill. Under the current wording, seafarers who rescue migrants in trouble at sea – as is their responsibility under international maritime law – and bring them to safety at a UK port could face prosecution.
The government clarified, in response to a letter from Nautilus, that seafarers will not be prosecuted, but in 2022 the Union will continue to push for the actual wording of the Bill to be changed so as to provide absolute certainty.
MLC amendments
The Maritime Labour Convention (MLC) is the key document guaranteeing fundamental rights for seafarers. Many employers and authorities have disregarded these rights during the Covid-19 pandemic. This year Nautilus lobbied for a United Nations investigation into violations of the MLC.
As a member of the working group of the Special Tripartite Committee of the Maritime Labour Convention, Nautilus general secretary Mark Dickinson said: 'The governance and structure of the industry was brutally exposed during the pandemic. The 97 governments who have ratified the MLC have a duty to make sure crew can get home at the end of their contracts. There are no get-out clauses or special conditions.
'Governments that failed to ensure seafarers are repatriated or prevented crew from getting home, denied them medical care ashore, and that failed to co-operate internationally to guarantee seafarers their rights are in clear breach of the MLC and thus their international obligations.'
The two Resolutions were passed at the Fourth Meeting of the Special Tripartite Committee of the Maritime Labour Convention, which took place virtually from 19-23 April 2021.
The first criticised measures preventing seafarers from exercising their rights to repatriation, maximum periods of shipboard service, shore leave, medical treatment ashore and access to shore-based welfare facilities. It called for the International Labour Organization (ILO) to renew its call on states to designate and treat seafarers as key workers and called on states to take all necessary steps to ensure their fundamental rights are respected and live up to their responsibilities.
The second concerned vaccination for seafarers, calling for them to be given access to a vaccine as soon as possible, for example by establishing vaccine hubs in key ports, and that nations accept other countries' vaccines as valid.
Nautilus director of legal services Charles Boyle said: 'These resolutions called for much-needed action to keep ships, trade and seafarers moving against the backdrop of this unprecedented pandemic.'
A further meeting will take place in 2022 to cover amendments to the MLC. Nautilus will be heavily involved in these negotiations.
Legal support
Nautilus continued to work confidentially with individual members on unfair treatment by employers, as the Union provides protection in a whole range of circumstances.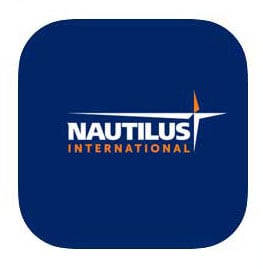 Nautilus Fair Treatment App
Nautilus's Fair Treatment App helps members to record incidents at sea. It is available via iTunes or Playstore.
The app has guidelines on what to do in the event of an incident onboard even when there is no mobile phone signal. It allows members to create an incident report and collate information about any events that occur whilst they are at work and at sea.
When there is an internet connection available, members can submit their incident reports directly to the Union and also find contact details for the Nautilus 24/7 service, the worldwide lawyers list and the JASON network of legal professionals who provide advice and support if they are involved in an incident within a port, territory, territorial waters or onboard a vessel flagged in one of the countries covered by the agreement.
Find out more: log in to My Nautilus
---
Tags