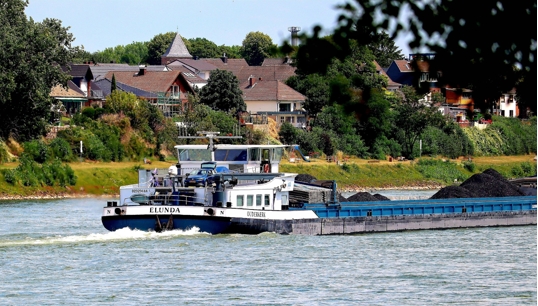 A new Europe-wide crewing standard for inland waterways is on course for further development after consultation with ETF affiliates.
As previously reported in the Telegraph, the Nautilus Netherlands and Switzerland branches contributed to the 2022 consultation, with the input of the Union's lay representatives.
Key aspects of future European crewing regulations were addressed, including modes of operation, rest time, rest days for owner-operators, single-person operation of a vessel and what the entry level should be.
The findings of the consultation have now been published on the website of CESNI, the European committee for drawing up standards in inland navigation. Findings highlighted by the report's authors include:
two-thirds of those consulted were not in favour of regulations based exclusively on the recording of the working time of employed crew members
two-thirds of respondents were in favour of a minimum and uninterrupted rest period of six hours
two-thirds of respondents were not in favour of mandatory rest days for the self-employed
nearly 80% of those consulted were in favour of the principle that a boat could be moved without the minimum required crew
80% also agreed that the boat operator could be allowed to move the boat alone when the minimum crew is two crew members
in general, participants felt that considering a 'light seaman' as a full member of the minimum crew was necessary as the sector faces a shortage of personnel
In her article for the Telegraph last year, ETF senior policy officer Myriam Chaffart stressed that safety must be prioritised in the new Europe-wide crewing standard. However, trade unionists were not the only participants in the consultation, and it may be that some of the findings above reflect competing interests. The ETF will continue to speak up for safety as the CESNI working group develops the legislation, which is due to enter into force in 2028.
---
Tags