Welfare
Dutch maritime charity successfully lobbies for funding of seafarer welfare services
6 September 2021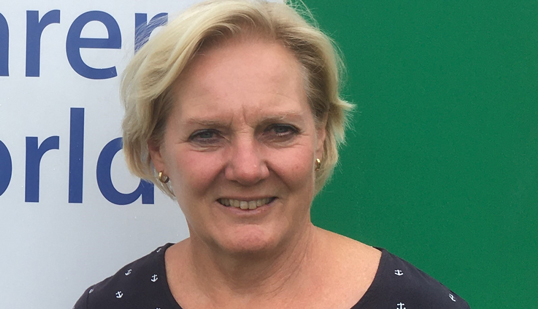 A Dutch umbrella maritime organisation for seafarers' welfare has successfully lobbied its government for funding of seafarer centres and welfare services in port, but questions remain over how the funding will be implemented. Marianne Kloosterboer, president of the Nederlandse Zeevarendencentrale explains
Dutch charity Nederlandse Zeevarendencentrale (NZC) has been concerned with seafarers' welfare for close to 130 years. But as the shipping industry changes time and time again, the foundation also needs to adapt.
The NZC is an umbrella organisation for seafarers' welfare and has contacts nationally in the Netherlands, lobbying, and funding itself, as well as developments in seafarers' welfare. Seafarers' centres and churches are also represented via the umbrella organisation. The NZC is one of the founders of the International Christian Maritime Association.
The present focus is the financial situation of the seafarers' centres. Our lobbying for the motion passed stated that: 'in accordance with the MLC, the Netherlands has a duty to give shape and substance to the care for seafarers' welfare, and while this is mostly done by the seafarers' centres, the functioning of these centres is threatened by insufficient and unstable funding – which has led to closures and had a negative impact on the wellbeing of seafarers calling at Dutch ports.'
The motion called on the Dutch government to consult with the Dutch Ministry of Social Affairs and Employment (SZW), the municipalities involved, as well as welfare organisations and port companies to 'investigate what is needed to ensure stable financing of the centres to ensure their guaranteed survival.'
After some pressure, the minister eventually agreed to put her civil servants to work on a 'quick scan' of the welfare needs of seafarers, as well as the current range of facilities, roles, functioning financing of seafarers' centres.
The Covid-19 crisis complicates the matter. On the one hand, it is clear that funding is necessary; centres lose income now that seafarers cannot visit. On the other hand, for the same reason – that seafarers cannot visit – it is even harder to show that the centres are still very much needed.
The situation in Rotterdam is even worse. Two popular centres had to close in the past because their funding was not properly secured. Although a new, smaller, centre has opened, many seafarers in this largest port of Europe still have no access to welfare facilities.
Government officials point to other Dutch funds. The very essence of the seafarers' centres however is that all nationalities are welcome. Many of those funds are solely focused on Dutch seafarers and reluctant to part with their money. A persistent prejudice – that seafarers centres are an instrument to convert seafarers to Christianity – is also hard to deal with.
Despite these difficulties, the Nederlandse Zeevarendencentrale is confident that seafarers welfare in the Netherlands will improve soon.
---
Tags