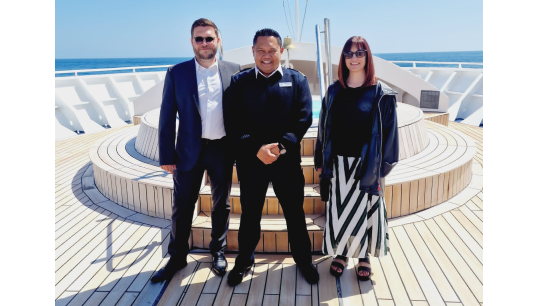 Rob Coston reports on the activities of Nautilus International's industrial organisers in the cruise sector, with positive results seen in recent pay negotiations thanks to strong participation by members
While every part of maritime was badly affected by the Covid-19 pandemic, the cruise sector was particularly hard hit.
With the gradual return to normality, however, Nautilus's new industrial organiser for the sector, Rachel Lynch, has been working hard to help members deal with their day-to-day issues – while also negotiating better seafarer pay during straitened times for cruise companies.
Common issues
Nautilus represents a wide range of maritime professionals at cruise companies. In some cases, the collective bargaining agreement (CBA) includes hospitality staff as well as engineering and deck officers. There is also good member density at cruise companies, which strengthens Nautilus's negotiating position.
During the pandemic, many members were furloughed or took pay cuts 12.5% for several months. Now things have pretty much returned to normal, Ms Lynch says, and most of the issues experienced by crew are common across maritime – around rotations, disciplinaries, and food, for example.
'People tend to work on cruise ships for the lifestyle,' she says. 'It's a social scene, more people to work with, you go to the nice places – but it isn't always easier. You're likely to be sharing a cabin. You have to deal with passengers – some people love that, some don't. It's often lower paid than tankers or offshore, for example, especially for cadets and junior officers.'
Despite the financial situation, Nautilus has managed to win pay uplifts from members at every company where it has a CBA
There are no major problems at the moment specific to cruise, she says, which is good news, and there are also some advantages; for example, companies tend to have stronger policies and better enforcement on issues such as bullying and harassment. Conditions (including pensions and sick pay) also tend to be good.
Garry Elliott, head of Nautilus's organising department, has a great deal of experience in the sector and negotiating CBAs with cruise companies. He says there is one holdover from the pandemic affecting members in cruise.
'On a cruise ship, where they call at a lot of ports, the expectation in the past has been that crew get quite a bit of time shoreside,' he explains. 'The pandemic stopped that to some extent, then additional security measures have curtailed it. There's a feeling among some members that companies are utilising those concerns to keep them onboard.'
Nautilus is currently working on this shore leave issue when it is raised by crew.
Pay wins
The other lasting effect of the pandemic has been the financial hit to cruise companies. Many were forced to spend vast sums and take on debt to stay afloat, and Nautilus has heard that even now voyages are sometimes at 50% capacity. This may be because guests are still not confident about going on a cruise post-Covid, or perhaps because companies may have raised prices to try and recoup their losses.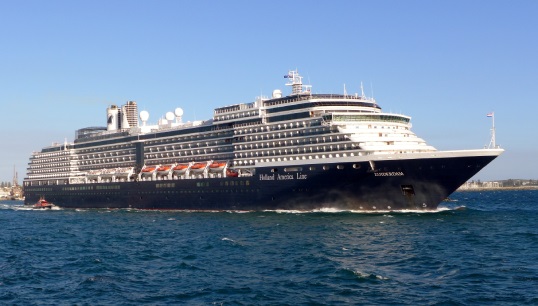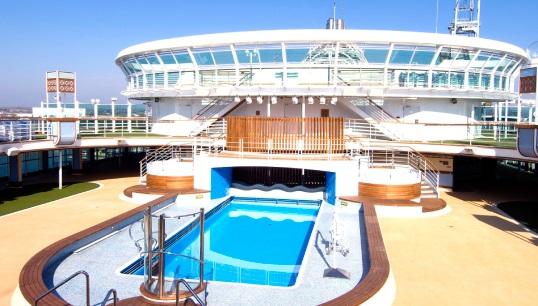 Despite the financial situation, Nautilus has managed to win pay uplifts from members at every company where it has a CBA.
These were all at around 7% – a real achievement given the financial situation – except at Windstar. However, members at Windstar voted to accept the 4% offer largely because unlike other cruise operators, the company kept members on during Covid rather than furloughing them or cutting pay.
Member engagement
There are a couple of key reasons for good performance on pay and conditions in the sector.
'Across the cruise sector, the UK, Netherlands and Switzerland branches of Nautilus work closely together,' says Mr Elliott. 'We also work with the International Transport Workers' Federation (ITF) via Danny McGowan, who is Nautilus's international organiser but also sits on the ITF Cruise Ship Task Force. He comes to a lot of the negotiations, so we can exert joint pressure.'
The most important reason for good results in the sector is the strong participation of members. Seven members of the Nautilus Council work in the sector. In addition, there are good numbers of lay representatives, and at least one lay rep – often two – has been present at all the recent cruise negotiations.
This kind of member engagement is extremely important to make companies understand that the Union has a mandate and is negotiating from a position of strength.
In addition, Ms Lynch has been very successful this year in setting up Partnership at Work committees. Lay rep structures like this give employer and employees a forum to discuss issues other than pay on an ongoing basis.
This helps to ensure that problems are addressed as they arise – making the sector a better place to work for members in the long run.
UK members in the cruise sector who are looking for advice or assistance should get in touch with industrial organiser Rachel Lynch via rlynch@nautilusint.org
Members working in European river cruise who are looking for advice or assistance should get in touch with Holger Schatz at infoch@nautilusint.org
---
Tags