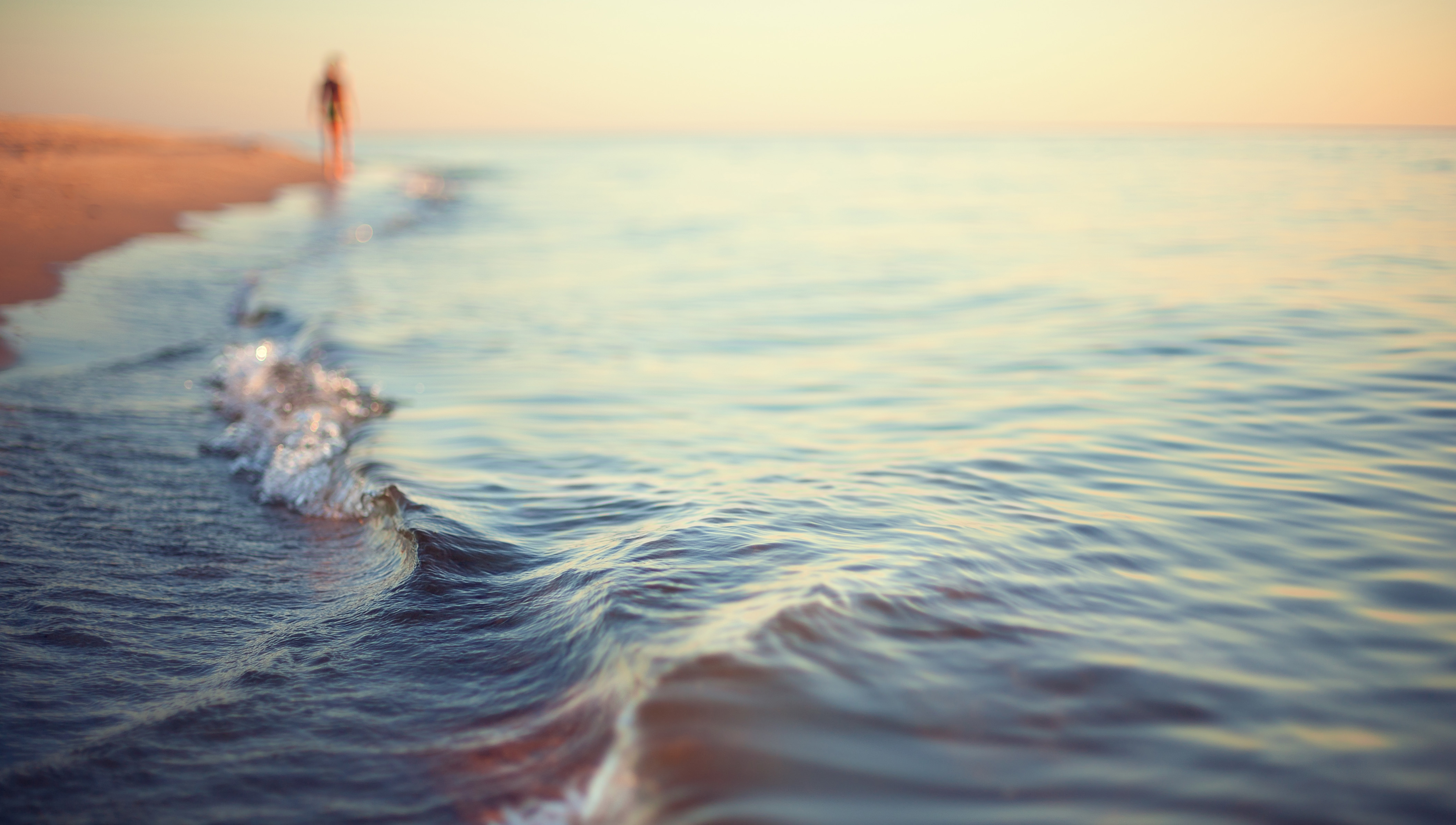 Launched in 2020, the Coming Ashore programme is now entering its fourth year of operation and is well-established with over 400 seafarers having contacted or registered for services.
The programme is the only structured mentoring programme for seafarers who need help to make that challenging transition ashore into maritime roles.
Seafarers' skills at all ranks are highly valued and the need to retain these within the industry remains strong. Nevertheless, without professional support, too many fail to plan their transition effectively and often return to sea after short periods ashore.
That is why the programme's cadre of industry mentors, many who are ex-seafarers themselves, is ensuring a high conversion rate among those who complete the programme. These mentors bring a wide a range of sector expertise including maritime law, insurance, broking, surveying and regulation. This allows the seafarer to be matched with a mentor that meets their career aspirations.
The issue around sea to shore transition was first identified in the UK as part of Project Ulysses, a response to the UK government's 2015 Maritime Growth Study which recommended support for seafarers coming ashore. The Royal Navy runs a well-established resettlement scheme for its personnel leaving the services/coming ashore that is highly valued and successful, but the merchant navy does not. Project Ulysses was therefore commissioned by a group of representative bodies; Maritime London, Nautilus International, Trinity House, Merchant Navy Training Board and The Marine Society. The group sought to understand the skills gap and education/training needs for seafarers wanting to come ashore. Marine Society was seen as the natural organisation to provide this service and Coming Ashore was launched in 2020.
The programme is open to seafarers of all nationality and rank but better suits those who are UK-based. Officers often perceive that they should stay at sea and get their Masters' or Chief Engineer ticket and command or chief experience before coming ashore. Indeed, many may well complete a single trip in command just so they can wear the t-shirt. Broadly speaking, this is relevant advice, especially for those seeking fleet management/ship superintendency or marine engineering but more and more employers are considering those without command experience. In any event, seafarers are best advised to top up their HNC to degree level or equivalent through a distance learning course whilst still at sea.
What employers also value is previous relevant shoreside experience. A particular benefit of this programme is the opportunity to gain valuable experience through a short placement. Coming Ashore operates a Ship to Shore Industry Placement (SSIP) scheme providing seafarers with two or four week placements with participating employers. This can help seafarers gauge how well they are equipped for a shoreside role – it may not be for everyone! Places are very limited and Marine Society are keen to hear from employers that are willing to participate in the scheme (click HERE to register your interest).
The programme also provides a host of free or subsidised resources including personality profiling and psychometric testing, CV writing and interview preparation and discounts on a range of soft skills study courses. For example, a common challenge for ex-seafarers is the difficulty they face in learning how to move from the 'command and control' management style at sea to the team-working ethos ashore.
The programme is seeing more mentees successfully find relevant maritime jobs ashore in companies including Carnival UK, Ocean Technologies Group, MCA, P&I Clubs and Port of London Authority. Testimonials of some of these success stories can be found on the programme's website. A recent development of the programme is the Coming Ashore Podcast. This will feature a range of interviews, tips and insights into working in the world of maritime.
So how do seafarers get involved? The first step is to visit the Marine Society website at www.marine-society.org/coming-ashore where they can register their interest. They'll then receive an invitation to have a telephone interview with the Programme Officer who will assess their need and assign an appropriate mentor. Duration on programme is tailored to need but is typically between 6-9 months.
The Coming Ashore programme has been made possible through generous funding from the Maritime Educational Foundation and ITF Seafarers Trust. Moving forward, Marine Society are keen to hear from maritime employers willing to sponsor the programme as part of their CSR either through financial contribution or an industry placement.
For further information contact Carla Rockson at comingashore@ms-sc.org or visit www.marine-society.org/coming-ashore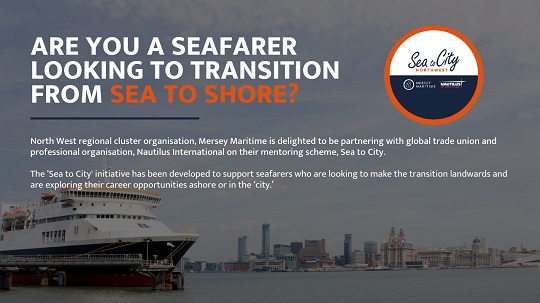 Get involved with expanded Nautilus mentoring scheme in North West
Nautilus members now have more opportunity to access mentoring and professional development with a new partnership with Mersey Maritime in the North West of England.
Sea to City North West brings together Nautilus members considering a move ashore with Mersey Maritime members in the Liverpool region.
With the maritime industry being worth over £5 billion to the Liverpool City Region economy, the North West is perfectly positioned for seafarers to take advantage and bring their skills from the sea to shore-based positions.
Full Nautilus members can register interest at:
---
Tags