Netherlands
Beating blacklisting: court rules on seafarer's migrant rescue discrimination case
25 August 2022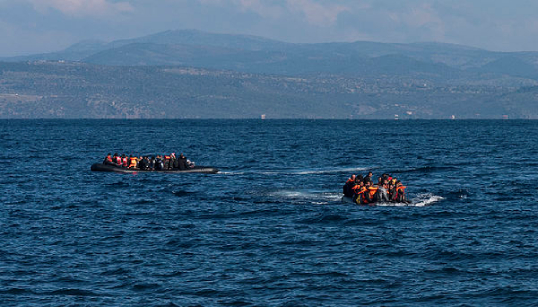 After two years, a Dutch court has ruled in favour of a seafarer who was turned away by a crewing agency due to his work rescuing migrants in the Mediterranean. Rob Coston reports
The Dutch Human Rights Committee has decided that a seafarer was the victim of employment discrimination, after crewing agency Total Crew BV refused to put him forward for contracts due to his charity work onboard a migrant rescue vessel in the Mediterranean.
The Telegraph first reported on the case of Captain Kai Kaltegartner in November 2020. Capt Kaltegartner volunteered with an NGO and spent two years as captain of a migrant rescue vessel, and later applied for a short-term contract with the Dutch crewing agency in 2019.
He was upfront with Total Crew regarding his NGO work, believing that it was good evidence of his skill as a seafarer and his ability to work under extreme pressure. Staff at the agency did not make any negative comments, even though the contract involved serving as first mate on a ship in the Mediterranean, and he completed the contract successfully with no complaints about either his behaviour or the fulfilment of his duties.
However, when he approached the agency for work again in 2020 during a break in his studies, staff sent him an email saying that they were no longer interested in hiring him, and attached an article about migrant rescue operations that quoted him and mentioned his NGO work.
'I received an email saying that they couldn't hire me any more due to that article in an Italian newspaper discussing my work on a search and rescue ship in Venice, to whom I gave a quote about the so-called "Libyan coast guard",' Capt. Kaltegarner says.
'I called the crewing agency, and they said a client refused to hire me because of these activities and quotes, and they would also not propose my CV to other clients so as to not have other problems at all.'
Capt Kaltegartner was advised to explore his legal options. On his behalf, lawyers from the firm Prakken d'Oliveira wrote to Total Crew BV asking the company to explain why it had refused to put the officer forward for other work and asking if it wanted to settle out of court, as its actions could constitute an act of employment discrimination. This offer was rejected outright by the company.
The next step was to file a complaint with the Dutch Human Rights Committee (College voor de Rechten van de Mens). Capt Kaltegartner's insurance did not cover bringing a case before that specific court, and so the Sea-Watch Legal Aid fund helped cover the legal costs. The fund supports people in protecting and enforcing their rights in the field of sea rescue and in seeking asylum. Recently it has helped cover the legal costs of skippers from boats sailing from Libya or Turkey. Some of those inside the boats which made it to Italy and Greece have been accused of people-smuggling, and they can receive a separate charge of up to 10 years in prison for each person who came ashore.
Capt Kaltegartner also discussed his situation with the United Services Trade Union (Ver.di), an ITF affiliate that represents German seafarers.
At a court hearing this year, with Capt Kaltegartner participating online and his lawyers there in person, the Dutch Human Rights Committee ruled on 27 June 2022 that employment discrimination had taken place. Total Crew management argued that they did not want to hire him because of poor performance on the previous contract, but the court decided that Capt Kaltegartner's lawyers had provided enough evidence to assume discrimination had taken place, and that Total Crew had failed to provide enough evidence to prove it had not done so.
The legal process put a strain on Capt Kaltegartner. However, he is not discouraged. 'If I hadn't done this search and rescue work, the outcome would have been unimaginable,' he says.
He also stands by his original quotes regarding the Libyan coastguard in the Italian newspaper article, which was forwarded to him by the crewing company as a reason behind the decision not to offer him further employment.
'There is still this problem of the so-called Libyan coastguard acting like they act, and there are still many seafarers out there having to decide whether to hand people over to them. I think it is a breach of international law to hand people seeking asylum over to them. Many people are still dying in the Mediterranean and they are not safe in Libya.'
In March 2022, the German government said that its military will no longer will provide training to Libya's coastguard because of, for example, concerns about its treatment of refugees, migrants, and NGOS.
---