Nautilus news
A trade union like no other: the full history of Nautilus International
3 November 2023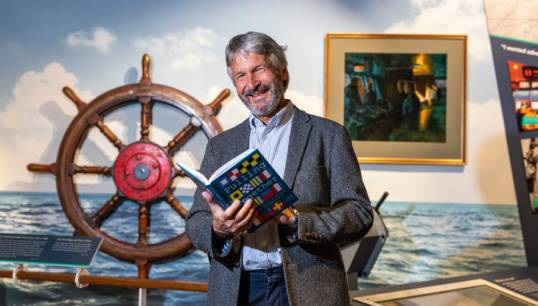 The full story of our unique Union has been told for the very first time in a new book by former Telegraph editor Andrew Linington. Rob Coston spoke to the author about the surprising things readers can expect to learn from the book, and why discovering the Union's history is so important today
Pulling Together: The Making of a Global Maritime Trade Union was launched to great applause from members at a special dinner held during Nautilus International's Fourth General Meeting, held at Liverpool's Maritime Museum.
The book is a labour of love for author Andrew Linington, who drew on both original research and his decades at Nautilus International to write the book over the course of several years.
'One of the first jobs I ever did at Nautilus was writing an article for members about the history of the three component trade unions that were coming together to form [Nautilus predecessor union] NUMAST. So in a way the history has always been there for me,' he says.
'Plus, you're always reminded about history while working at Nautilus. Often you're campaigning on issues which have their roots going back a long time. One of the things that struck me when writing the book was that criminalisation of seafarers, for example, has been a constant over 160 years. There's a strong element of the past shaping the present.'
Not just academic
So, the past is not just history? I ask Andrew what kind of readers would get the most out of the book.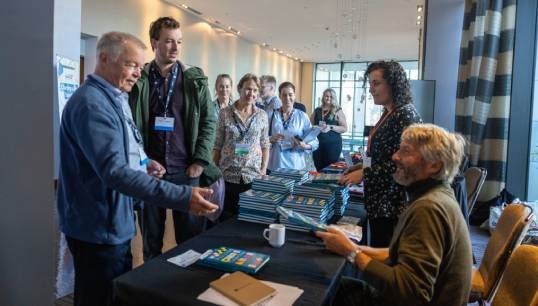 'I hope it's for anybody with an interest in trade unionism, maritime history, and the society in which we live!' he says.
'There's lessons for everyone about the unfair relationship between workers and employers. It hit me very strongly how much shipowners have impeded progress over the years, and their resistance to so many social and welfare advances for seafarers was really shocking.
'But it's inspiring the way that our Union has evolved to deal with the unfair realities of globalised shipping and globalised employers. I think it's got immense continued relevance as a story.'
Highlights
Pulling Together goes right back to the founding of the MMSA in the 19th century to defend ships' officers from criminalisation, and shows how dire life at sea could be in the pre-union era. It details not just UK unions, but of course has plenty of detail on the development of the Swiss and Dutch unions that are now part of Nautilus International (for which Andrew offers his thanks to Hans Walthie and Nick Bramley for their assistance).
And not all of the history is from the distant past – the book brings us up to date with the beginnings of the Union's campaign against P&O Ferries.
In 2024 Telegraph will serialise the book, but I ask Andrew to give us a few highlights in advance and share any surprises he had while doing his research.
'Where do I begin! First, just how many attempts there were to set up unions for officers, including one in Sunderland that got the shipowners really worried, as it was closely linked to the ratings union and the owners were clearly petrified by the idea of ratings and officers forming a combined front. That led to them setting up the shipping federation as an anti-strike mechanism.
'I think as well, there's a common perception that ships' officers are very "conservative" and don't take strike action, but the history shows that it was far more common than is usually believed – especially the radio officers in the 1920s, who got spectacular pay rises by taking united strike action with solidarity support from other unions.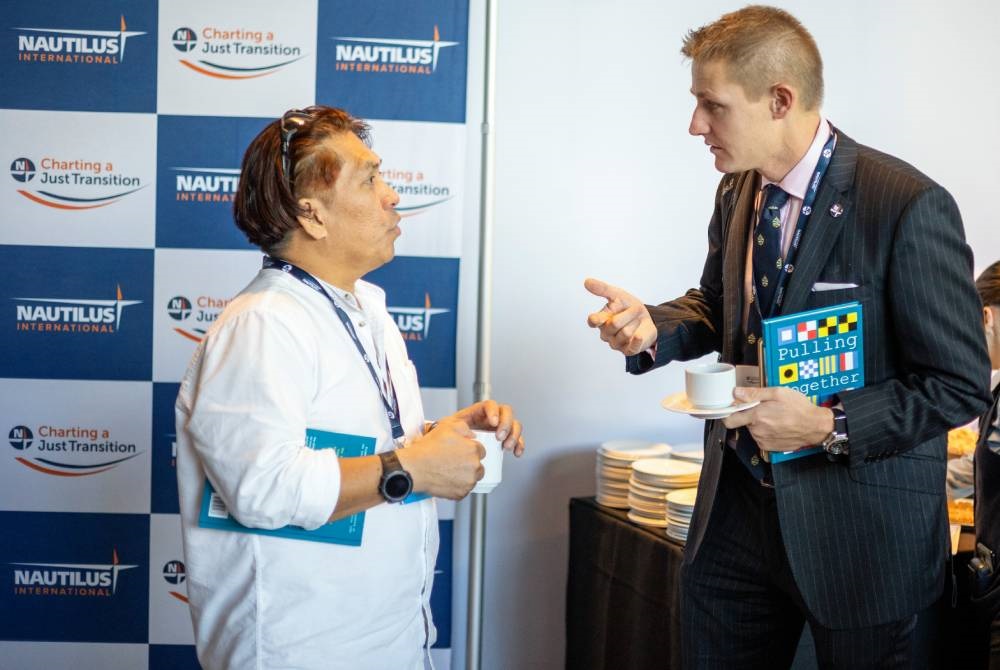 'Then there's the international aspect. When you read the old UK union journals, you find very early recognition that because this is a transboundary industry, you need to have transboundary cooperation between workers to avoid the classic shipowner divide and rule tactic. The cooperation with other unions began very quickly. You feel very proud of Nautilus and its predecessor unions for being prominent players in this – for example in getting the International Labour Organization's maritime section underway and constantly campaigning for advances in the status of seafarers at the international level.
'It was fantastic to see the successive seafarer charters the unions developed. They had a sense that we need to be striving for globalised mechanisms and have a set of objectives to campaign for across borders. It was quite visionary stuff.
'That's one of the things I hope the book really demonstrates. We all now live in a world of globalised industries and pretty unstable working conditions, but after international Union campaigning for decades, Nautilus helped to create the Maritime Labour Convention, and the model it provides to counter some of that is remarkable.'
The list of what our Union has achieved is just incredible. It makes you think how different the industry would be if Nautilus hadn't been there Andrew Linington, book author
A success story?
On that note, Andrew highlights one particularly valuable bit of reading for members who pick up the book – an appendix detailing all the wins that Nautilus has achieved.
'Early on in my research, I started making notes of all the achievement Nautilus and its predecessor unions have made.
'One thing I used to hear a lot from people – non-members and wavering members – is "what's the Union ever done for us?" but my God, when you look at the list of what our Union has achieved it's just incredible. It makes you think how different the industry would be if Nautilus hadn't been there.
'There are so many truly remarkable achievements, from providing homes and welfare support for seafarers to successfully lobbying at national and international level. There are big things like the Maritime Labour Convention, or the Seafarers Earnings Deduction – which has not only helped individual members in terms of savings but also kept people at sea and encouraged employers to keep British seafarers. I'd encourage people to look at and reflect on that list. It's something to be proud of, a real legacy that shows what unions can deliver.'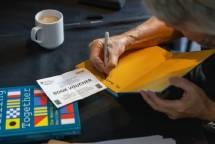 Pulling Together - Nautilus history
Buy the book Pulling Together: The Making of a Global Maritime Trade Union online for £19.99 from the Nautilus Bookshop.
Buy the book
---
Tags