Nautilus partnerships
A 'baker's dozen' of wellbeing strategies employed by crew placement partner
13 October 2020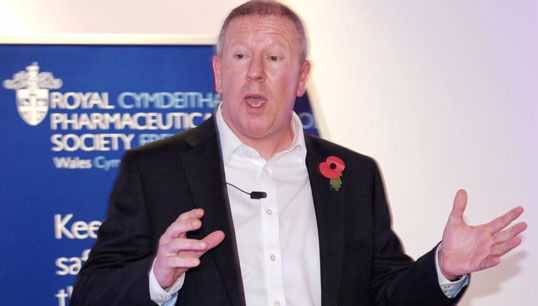 Nautilus Telegraph spoke with MCA certified yacht crew placement agency Insignia Crew's Annalise Holme and consultant Andy McCann about trauma resilience training and placing former military personnel into civilian jobs
Insignia Crew launched in 2017 and specialises in placing former military personnel into the expedition and superyacht industry. About 70% of the crew it works with have backgrounds in the UK Royal Navy, Royal Marines and the wider British Armed Forces. Insignia also provides a peer delivered programme of 'Crew Resilience Training' for supporting crew following exposure to stress and potentially traumatic events
Nautilus Telegraph (NT): How does the Crew Resilience Training work?
Annalise Holme (AH): The course has been developed by subject matter experts and experienced educators and uses a range of blended learning including online learning resources, video tutorials and webinars.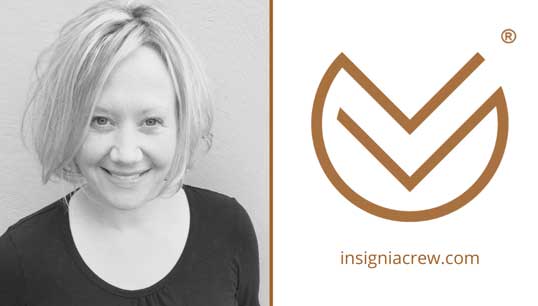 We have award-winning consultants who have held accountable operational and academic roles (UK Special Forces, Royal Navy, Royal Marines and Human Performance Specialists). They are experienced in operating under pressure and challenging situations within varying environments worldwide.
The course is about helping crew help each other to deal with a range of 'low lying clusters' of daily stressful challenges, as well as more traumatic events such as being mugged ashore, or a death onboard.
The course offers various approaches for coping strategies, including our 'Wellbeing Baker's Dozen', a list of wellbeing strategies that can be used in times of crisis, through to a calendar of prompts for managing stress.
NT: How does it help after a traumatic event?
A: All the evidence is clear that immediate, non-clinical interventions can make a significant difference to crew. We teach crew about the nature of psychological stress and trauma, (such as spotting how stress might manifest, and how to respond), and this helps them offer meaningful peer support in turn if needed.
AM: The content has been developed from 40 years of submariners' experiences. The trauma psychology element draws on modelling from the British Military – how to understand what a normal reaction in a traumatic event is. The military recognised this and moved it to grass roots support level.
AM: Yachts very often cruise in remote areas and there is often poor or no reception to use the internet or phone for crew to gain help, and even whilst alongside, cultural and or language barriers can present obstacles. Mental health is just as important as physical health and measures should be put in place to ensure support is always readily available to crew.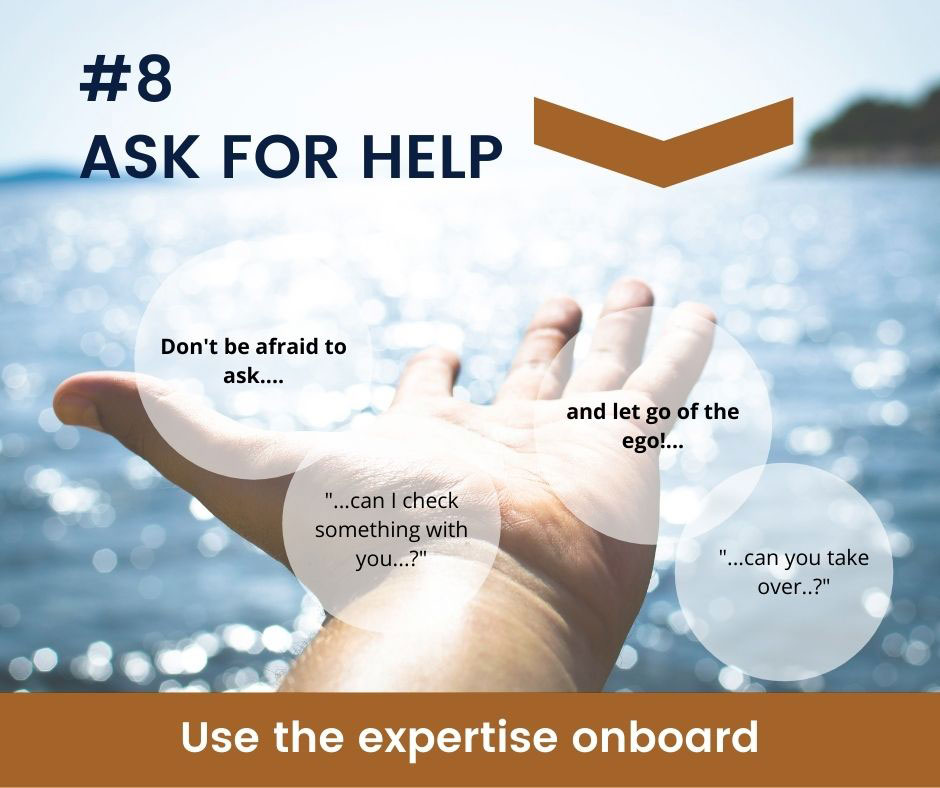 'Baker's Dozen' tips for wellbeing
The 'Baker's Dozen' is a term commonly used to describe coping strategies for reducing stress and anxiety. They were developed out of the Royal Marines' Trauma Risk Management (TRIM) training.
Change perspective
Become more optimistic
Become a stress management expert
Keep a gratitude diary
Take a break to meditate
Get better sleep
Improve your decision making
Ask for help
Learn to deal with conflict
Do physical exercise every day
Learn something new regularly
Take care of yourself
Smile and visualise success
---
Tags