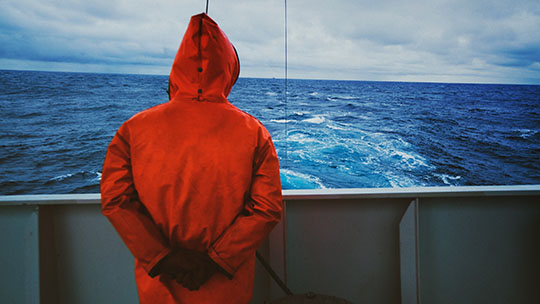 Covid-19 continued to severely affect the wellbeing of seafarers in 2021, according to the Seafarers Happiness Index by the Mission to Seafarers charity.
Seafarer happiness rose and fell throughout the year, mirroring the waves of Covid infections globally. The 'yo-yo' nature of the pandemic, caused by unpredictable variants and different rates of outbreaks across the world, is having a serious impact on mental health.
Seafarers raised concerns about the 'draconian nature' of repeated Covid testing and the quality of quarantine provision. The charity noted that relationships onboard are strained and there is an increasing number of seafarers reporting bullying and harassment onboard. More seafarers are planning for a career change, which could lead to an imminent shortage of replacement crews and a drain of seafarers away from the industry.
Connectivity at sea remains an important issue to seafarers and the survey notes that more and more seafarers are stating they always check what access they will have before accepting new contracts.
Seafarers expressed concerns over limited freedom of movement, a shortage of vaccinations, and a perception that the profits of shipping companies are not being invested back into the workforce that keeps the industry moving.
There were several worrying responses regarding watchkeeping and hours of work and rest. Seafarers reported a rise in a six on/six off watch patterns, which is not felt to be sustainable. Engineers reported that planned maintenance onboard was not being done, and sometimes not to the necessary standards.
Mission to Seafarers secretary-general Andrew Wright said: 'Looking at the results of 2021 as a whole, we hope this report will encourage organisations to recognise the lessons for 2022 when it comes to investing in their seafarers, whether it is continuing to improve connectivity, adjusting working hours, or enhancing training. It is about understanding the challenges and making a difference to support the men and women serving at sea. Thank you to all those seafarers for sharing their experiences so the industry can continue to develop with seafarer well-being at its heart.'
---
Tags