International
Virgin Voyages strips stripes from uniforms prompting social media backlash
1 October 2019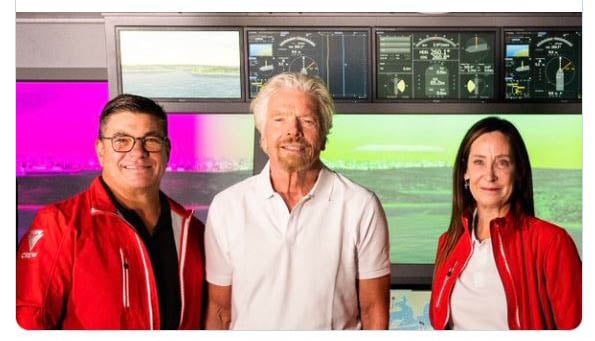 A Virgin Voyages decision to cull stripes showing ranks of responsibility from its crew uniforms has drawn a barrage of criticism from seafarers on social media.
An @VirginVoyages tweet on Monday 30 September announced: 'It doesnt matter if you're a founder, a Captain, or a CEO – our onboard Crew's uniforms don't include any epaulette stripes or rank displays, because every individual is ready to provide RockStar Service at all times.'
A seafarer, replied: 'Sounds great but doesn't detract from the fact that there's still a hierarchical structure on a ship and no amount of being 'cool' detracts from that.'
Marine engineer @keithalock said: 'Doesn't work in a crisis, passengers look for rank markings which provide reassurance. New crew members become disorientated as to who is who which again causes confusion and ultimately the system breaks down.'
The Port of Galway's twitter handle @portofgalway also wondered: 'Who do the passengers look to in times of crisis? The Master in a t-shirt and flip flops? Have Virgin Air removed the braid from the airline pilots?'
Master mariner Viresh Pratap singh (@vireshprtsingh) pointed out: 'Not a good idea. Stripes are not symbols of authority but responsibility.'
But not everyone was convinced that a uniform is necessary for good leadership. An historical archaeologist and guide at the Galway Fishery Watchtower Museum David Martin Byrne @byrnesorg said: 'enough with the clothing prejudice OK!'.
Others reckoned most cruise ships had experienced a huge escalation in meaningless 'stripes' and so it was confusing regardless, while others countered that it was all part of founder Richard Branson's 'brand of unconventional'.
Virgin Voyages has so far not responded to the comments.
Have your say in the next Telegraph. Email your comments to telegraph@nautilusint.org along with your membership number before the print deadline of Friday 4 October.
---
Tags