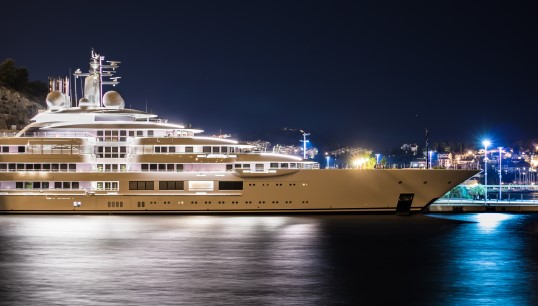 Seafarers' Union of Croatia (SUC), an affiliate of the Nautilus Federation, has warned that Croatian seafarers working overseas could lose their jobs as a result of vaccination delays.
SUC officials have received reports that Covid-19 vaccinations are now an employment condition for some vessels on which Croatian seafarers are employed.
In one case, SUC has assisted a seafarer in the superyacht sector who had a job offer rescinded because they were not vaccinated against Covid-19.
'Poor organisation of vaccine procurement, both in the European Union and in Croatia could cause tragic consequences for up to 16,000 Croatian seafarers,' SUC general secretary Neven Melvan said.
'It is becoming urgent within Croatia that a system is established for those seafarers required to board, to be able to access a Covid-19 vaccination in advance of joining their vessels. We have contacted the Croatian Ministry of Health but we are still waiting for an answer,' Mr Melvan added.
'Croatian seafarers do not seek priority over fellow citizens with health conditions that put them in high risk groups. They do however need an immediate solution for those seafarers who require a jab for a job.'
---
Tags