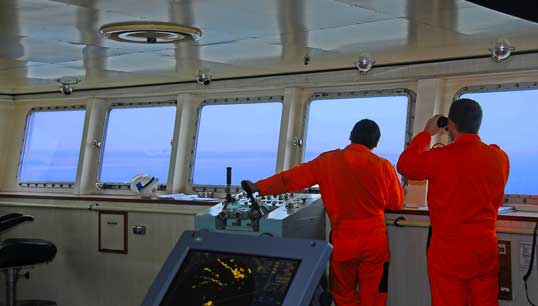 The ILO minimum wage for seafarers has been increased to $673 from $648 following negotiations between seafarers' representatives and shipowners' representatives in Geneva, Switzerland.
The new deal represents a three-stage increase in the minimum wage for able seafarers, to $658 in 2023, $666 in 2024 and $673 in 2025, applied on 1 January each year.
The UN International Labour Organisation (ILO) convened the negotiations between shipowners and seafarers' unions from across the world, with the International Transport Workers' Federation (ITF) and International Chamber of Shipping (ICS) coordinating the respective groups.
'Today's agreement recognises the huge sacrifices and professionalism of the men and women working at sea and is a testament to the collective milestones the social partnership between seafarers and shipowners have historically achieved. Especially over the past few years,' Mark Dickinson, general secretary of Nautilus International and spokesperson for the seafarers group said.
'We look forward to continuing to work together alongside our social partners to safeguard financial stability for the world's seafarers.'
---
Tags