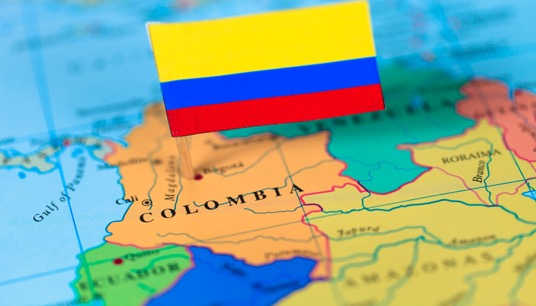 Nautilus general secretary Mark Dickinson has signed a joint letter from British and Republic of Ireland unions that condemns state violence against striking workers in Colombia.
Colombian police have killed at least 18 people and injured many more at union-led protests that began on 28 April. Reports have also emerged of sexual violence perpetrated by security forces, as well as attacks on journalists and human rights observers.
The protests have arisen in response to tax reforms that threaten to throw more people in the country into poverty.
'We cannot stay silent in the face of these brutal attacks against protesters,' the letter states. 'We support the right of every Colombian to protest and to raise their voice to call for a brighter future. We congratulate the trade unions, the social movements and particularly the thousands of young people who have had the tenacity to stand up and continue their protest in the face of so much intimidation and violence from the police. The Colombian state must respect the citizens' democratic right to peaceful protest and freedom of assembly.
'On behalf of the millions of workers across both Britain and Ireland who our unions represent, we call separately on both our governments, in Britain and Ireland, to publicly condemn the state violence which has taken place over recent days and to demand an end to the violence and full accountability for the perpetrators.'
As well as Mr Dickinson, 26 union officials have signed the letter including Frances O'Grady, general secretary of the Trades Union Congress and Michael Lynch, general secretary of the National Union of Rail, Maritime and Transport Workers.
---
Tags