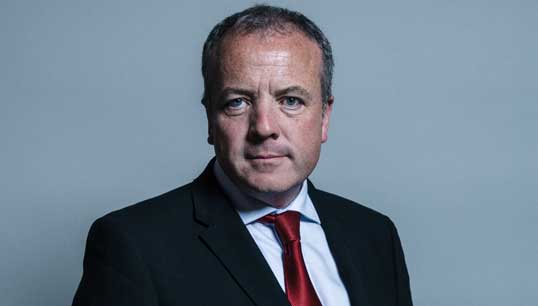 The UK shadow maritime minister has promised to support Nautilus raising vital concerns and issues in Parliament follow a meeting with the Union's general secretary.
Mark Dickinson met online with Mike Kane, MP for Wythenshawe and Sale East, for the first time to discuss the maritime brief that Mr Kane was given last month, as part of Sir Kier Starmer's new Labour shadow cabinet.
High on the agenda was the current coronavirus pandemic and its effect on seafarers; both those at sea who are facing continued contract extensions, and those at home unable to work who are being excluded from some of the government's financial support measures.
Mr Dickinson also raised 'broader horizon' subjects including a review of the Tonnage Tax scheme, National Minimum Wage for seafarers, flags of convenience and the need for a tripartite maritime strategy on the future of the sector post Covid-19.
Mr Kane agreed to raise maritime matters in Parliament and potentially look at the possibilities of having a maritime debate held in Westminster to allow a more detailed discussion to take place.
Mr Dickinson described the meeting as productive. 'Mr Kane was very interested in Nautilus and our members and keen to be able to help support them in any way he could,' he added. 'He is going to look into potential questions he could ask in Parliament to ensure that UK seafarers are respected as keyworkers long after the current pandemic has subsided.'
---
Tags