Health and safety
Union steps in as Carnival suspends Princess Cruises fleet for 60 days
12 March 2020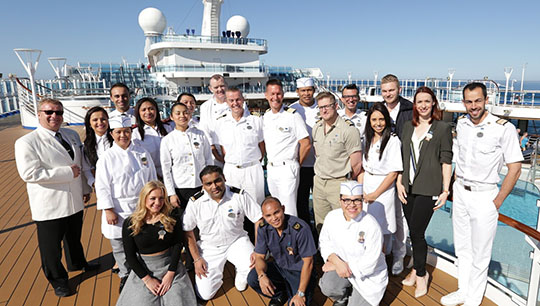 Nautilus officials have stepped in to help members employed by Princess Cruises following its fleet suspension announcement on Thursday.
Owner Carnival Corporation grounded its Princess Cruises fleet for 60 days to halt the spread of Covid-19.
Its fleet of 18 ships will suspend trading from March 12 to May 10, the company said in a statement on its website.
Nautilus industrial organiser Lisa Carr is in contact with Princess Cruises to ensure members working for the cruise company are fully supported.
Princess President Jan Swartz said in a statement: 'By taking this bold action of voluntarily pausing the operations of our ships, it is our intention to reassure our loyal guests, team members and global stakeholders of our commitment to the health, safety and well-being of all who sail with us, as well as those who do business with us, and the countries and communities we visit around the world."
Princess voyages that are underway and scheduled to end before March 17 will carry on as planned, the company said.
Voyages that extend beyond March 17 will be ended at the 'most convenient location for guests', it added.
Nautilus has also been working with members onboard the Diamond Princess and Grand Princess, which recently suffered Covid-19 outbreaks onboard.
Members with any concerns about coronavirus should contact their industrial official or the Nautilus 24/7 helpline.
---
Tags