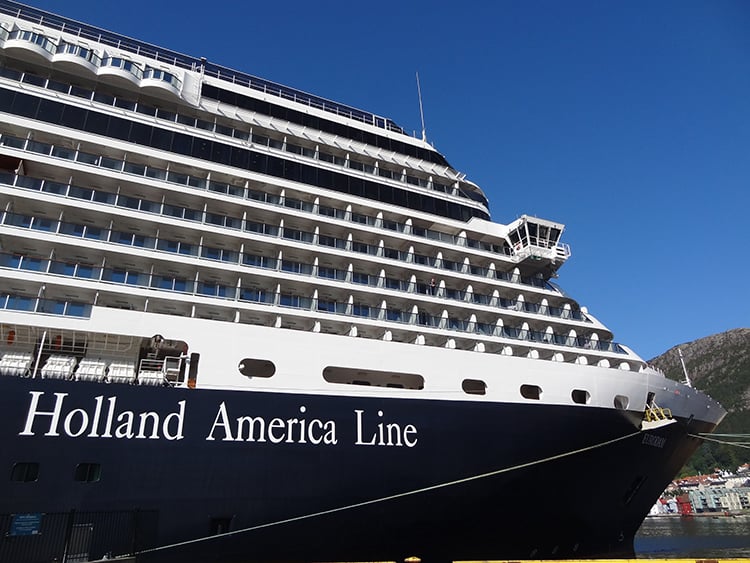 Nautilus efforts have resulted in improved severance packages for officers who are being made redundant by Holland America Line (HAL).
Some 32 officer jobs are being cut across various ranks after HAL sold four of its ships. Nautilus has vowed to do everything it can to firstly ensure that the redundancies are genuine, and thereafter to avoid/reduce statutory redundancies across the fleet.
In November 2020 the company engaged in an informal consultation process with Nautilus's UK branch to mitigate the consequences for members engaged on HAL vessels. HAL has separately engaged in a consultation process with Nautilus's Netherlands branch, as a slightly different process is required under Dutch law.
The company had already committed to making an ex gratia payment equivalent to UK statutory redundancy pay for those with more than two years' service. However, national organiser Steve Doran told members employed by Marine Manpower Services (Guernsey) Ltd (MMSG) serving on the affected HAL vessels that after further constructive talks, HAL has offered additions to the previously outlined severance package, particularly for those that volunteer.
Other entitlements – such as a payment for accrued leave, no repayment of training/study costs and notification of future vacancies for six months on request – will still apply.
Nautlius will continue to work with the company to avoid redundancies including the possibility of alternative roles, Mr Doran added.
---
Tags