Nautilus news
Union members recognised in top honours in Merchant Navy Medal ceremony
7 November 2019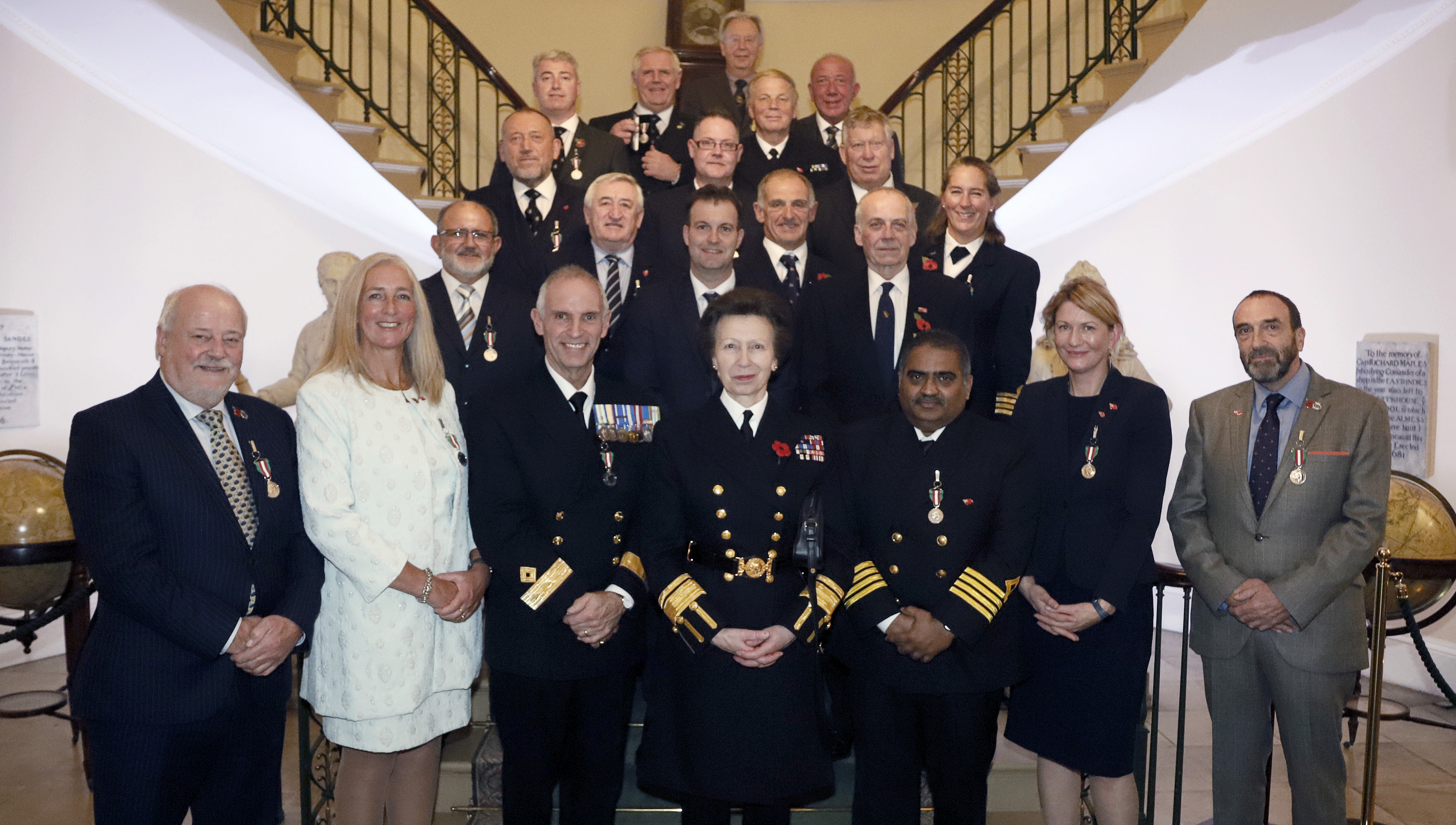 Nautilus International members have been recognised for outstanding service to the maritime sector at this year's presentation ceremony for the Merchant Navy Medal for Meritorious Service.
The Merchant Navy Medal is British shipping's highest honour, and since 2015 has been a state award – part of the UK honours system with a place in the Order of Wear.
The awards were presented on 6 November 2019 at Trinity House in London by HRH The Princess Royal, who is well known for her love of sailing and the sea and is patron of many maritime organisations. In 2014 she opened the multi-million-pound Trinity House Hub at the Nautilus Mariners' Park retirement estate in Wallasey, on the banks of the River Mersey.
Twenty men and women received the Medal this year, of whom five are Nautilus members: Captain Jessica Tyson (a member of the Union's governing Council), Captain Rachel Dunn, chief engineer officer Phillip J. Dick, Captain Ian Chapman and Captain William (Bill) Bennett.
Princess Anne thanked the recipients for their work in raising the profile of the maritime industry. 'There is certainly a wider range of individuals joining us,' she noted, 'and the impact that they make is equally important.'
UK maritime minister Nusrat Ghani said she was delighted to see Capt Jessica Tyson, Capt Rachel Dunn and Capt Fran Collins recognised, as this showed a successful maritime career is just as much for women as it is for men.
Among the other awardees were 93-year-old Captain Angus McDonald, who began his nautical career at the height of the Second World War.
Red Funnel CEO Captain Fran Collins received an honour for services to the marine passenger sector; and Britannia Maritime Aid (BMA) chairman Captain Kevin Slade for services to seafarer training and a maritime charity. Nautilus general secretary Mark Dickinson is a BMA board member.
Captain Sunil Kumar Menon, master of the Stena Impero – a UK-flagged tanker which was seized by Iranian military forces in the Strait of Hormuz and detained for 70 days – was recognised for his exceptional leadership and professionalism throughout the incident.
The crew were subjected to extremely difficult conditions which tested their physical and mental resilience to the limit. Captain Menon maintained both the morale of his crew and the integrity of his vessel, even when that put him at significant personal risk.
In 2018, eight Nautilus International members were recognised with the Merchant Navy Medal for Meritorious Service – including Mr Dickinson.
Honourable members
Captain Jessica Tyson MNM - received for services to the careers of young seafarers and women in maritime
Captain Jessica Tyson, who chairs the Nautilus Women's Forum as well as sitting on the Union's governing Council, was at sea for 19 years before moving into marine consultancy surveying and port work. She was appointed as deputy harbour master and an authorised pilot of the Port of Bridgwater in 2014.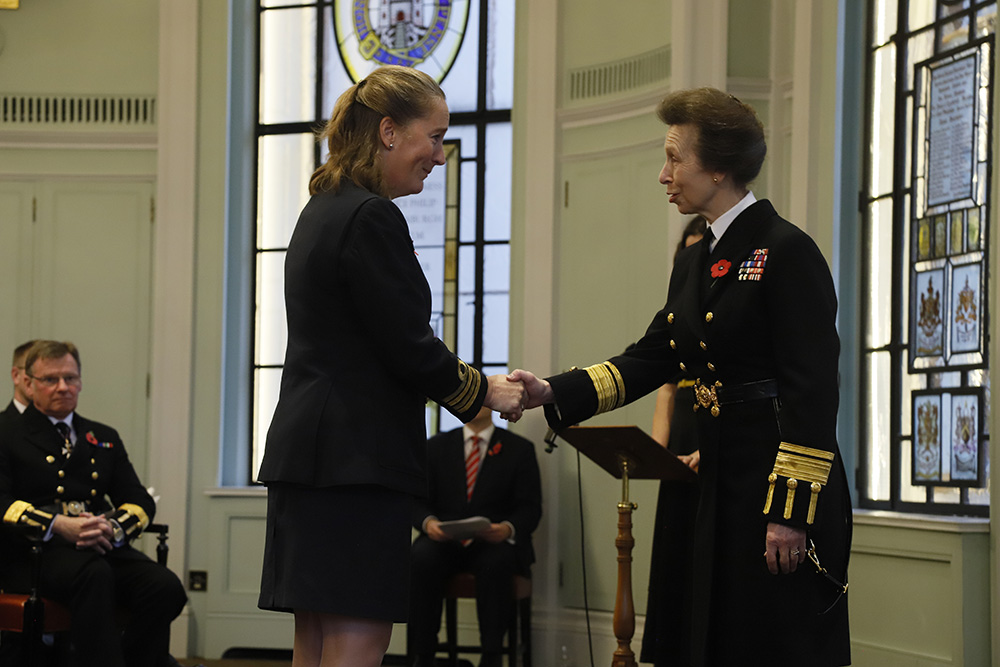 Captain Tyson is passionate about the opportunities for all seafarers but especially women in the Merchant Navy. She is an active member of the marine community and regularly gives talks at schools and other venues to raise the profile of the Merchant Navy.
Captain Rachel Dunn MNM - received for services to the careers of young seafarers
Captain Rachel Dunn started as a cadet in 1984 with Shell Tankers, obtaining her master's certificate before joining Wightlink as their first female officer, rising to the rank of senior master.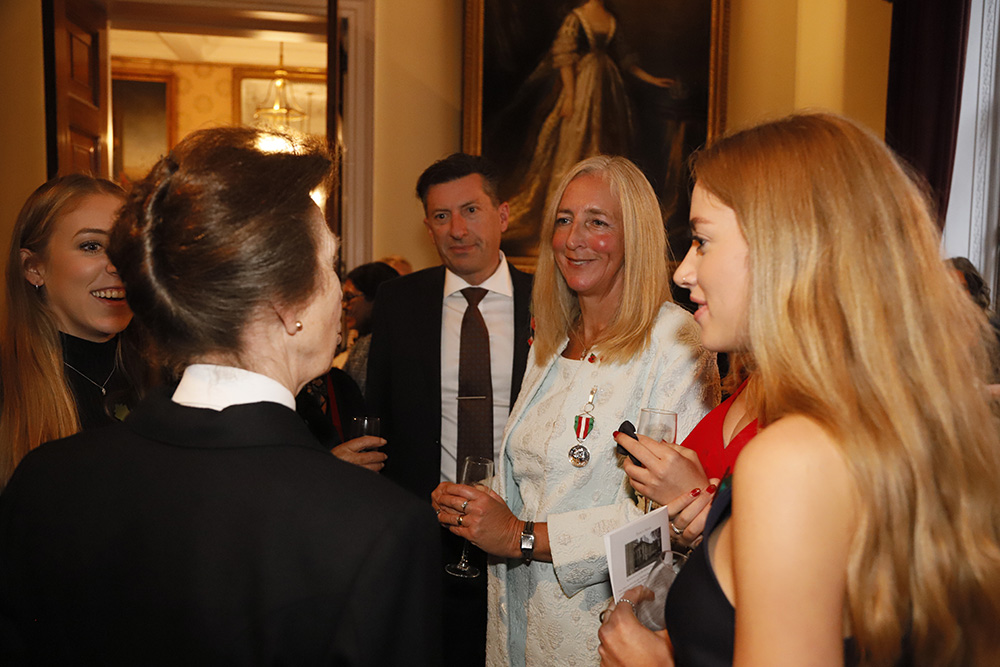 Capt Dunn left Wightlink to become an Admiralty pilot in Portsmouth Harbour. She is a Younger Brother of Trinity House, Captain of the Southampton Master Mariners, a Trustee of the Seafarers Hospital Society and a Trinity House liaison for the Portsmouth Sail Training Trust. Captain Dunn was a recipient of the Victoria Drummond Award in 2011 for raising the awareness of women in the marine industry.
Chief engineer officer Phillip Dick MNM - received for services to the maritime industry
Chief engineer officer Phillip J. Dick has completed 46 years' service in the maritime industry, starting as a cadet with Bibby Line, through to chief engineer officer with Trinity House.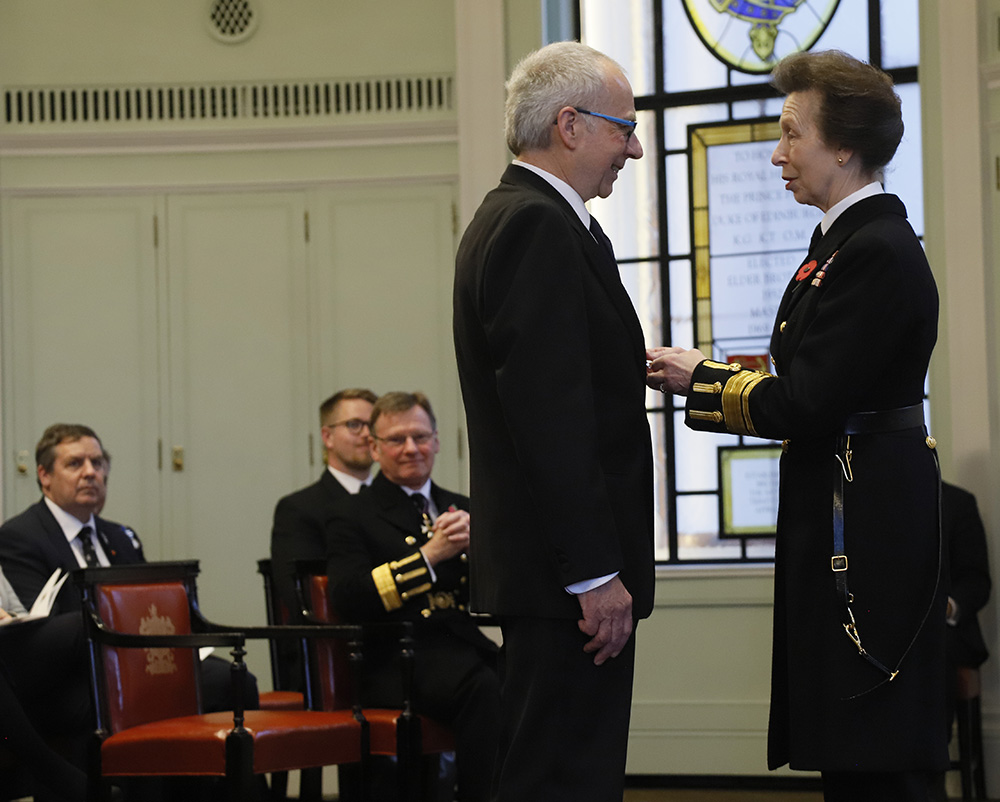 Mr Dick has a wealth of experience globally, both onshore and at sea, including being in charge of vessel lay-ups, newbuildings, recruitment and training cadets. In 2017 Mr Dick represented Trinity House and the Merchant Navy at the Royal Albert Hall Festival of Remembrance. He has recently retired; however, he maintains contact with numerous aspects of marine engineering.
Captain Ian Chapman MNM - received for services to the careers of young seafarers and a maritime charity
Captain Ian Chapman, who is 44 years old, was at sea for 23 years on various vessels worldwide. He was appointed as a marine surveyor for CSL Global UK in 2016 and travels all over Europe for project surveys, liability claims, P&I condition surveys and hull and machinery claims.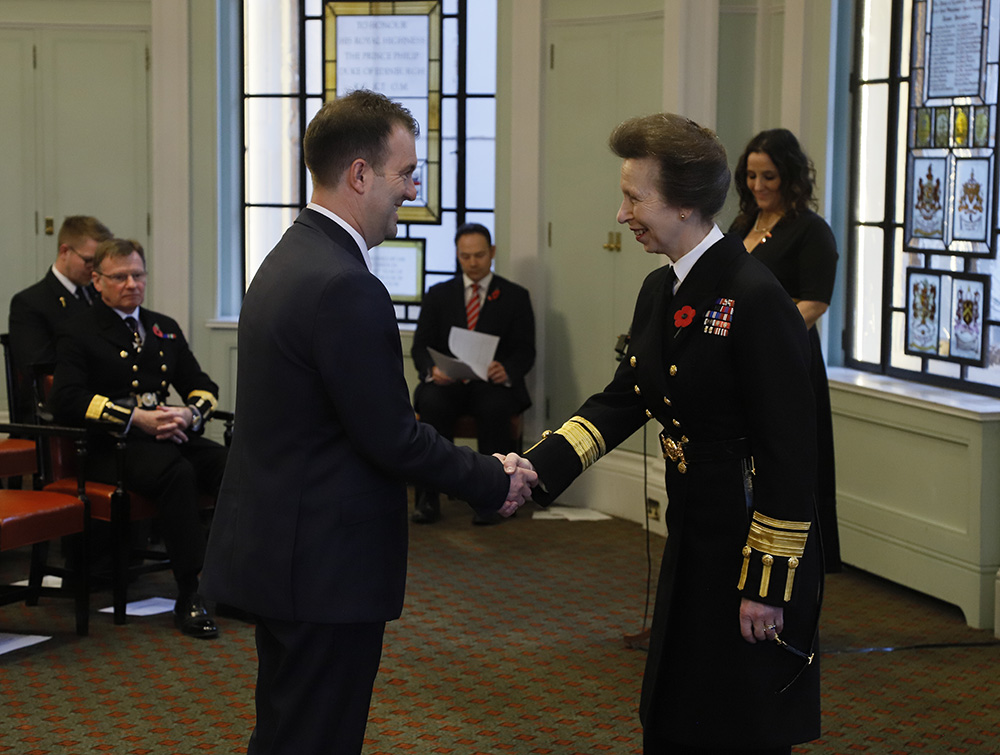 During his spare time at home, he was involved as a trustee in restoring the historic Steam Tug Brent (ex-PLA) at Malden Waterfront, Essex. Mr Chapman now lives in Essex and helps lead volunteers, sharing his marine expertise.
Captain John William Bennett MNM - received for services to the welfare and safety of seafarers
Captain William (Bill) Bennett, a 66-year-old master mariner, served for 15 years in the Merchant Navy. A 15-year career in HM Coastguard followed in the Isle of Man and Northern Ireland before ending in the East of England as the district controller.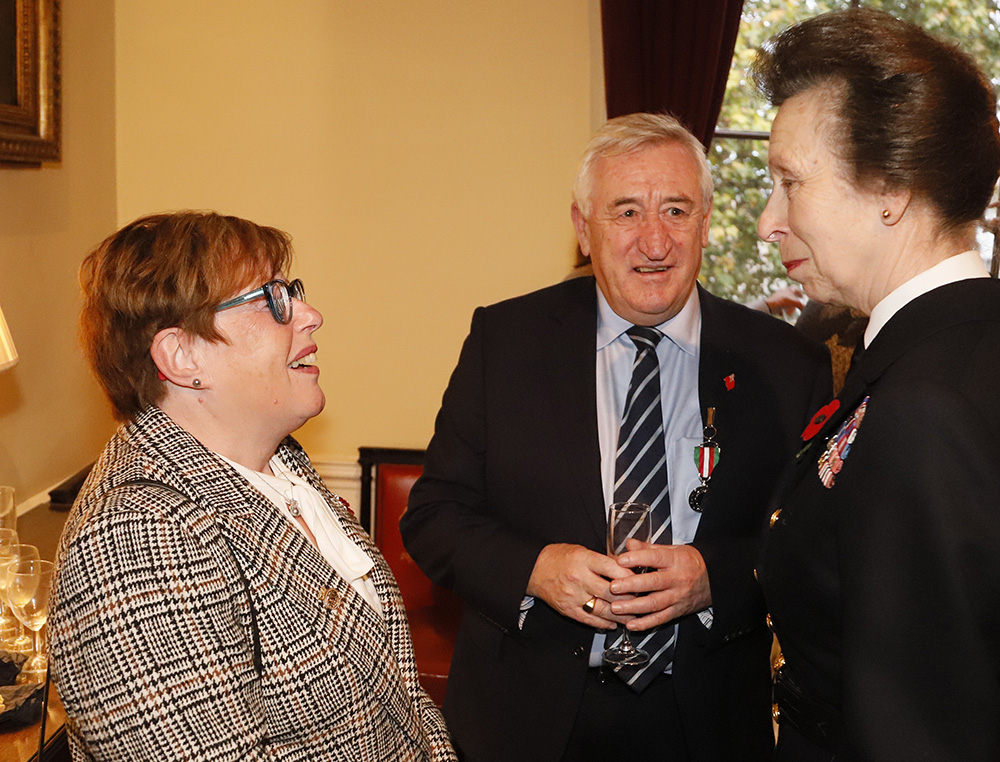 Capt Bennett then became deputy harbour master at the port of Belfast before joining the MCA's Survey and Inspection branch at the Belfast Marine Office as surveyor in charge and technical manager responsible for the safety of commercial shipping and the fishing fleets of Northern Ireland. Capt Bennett's current role involves marine safety in UK ports, and he is an examiner of masters and mates.
The full list of awardees is:
1. Captain John William Bennett, for services to the welfare and safety of seafarers
2. Captain Ian Chapman, for services to the careers of young seafarers and a maritime charity
3. Captain Fran Collins, for services to the marine passenger sector
4. Michael Davies, for services to the maritime industry
5. Chief Engineer Officer Phillip Dick, For services to the maritime industry
6. Captain Rachel Dunn, for services to the careers of young seafarers
7. Captain Matthew Easton, for services to the maritime industry and the careers of young seafarers
8. Captain Nigel Hope, for services to a maritime charity
9. John Howard, for services to the jack-up barge sector
10. Captain Adrian McCourt, for services to maritime safety
11. Captain Angus McDonald, for services to the safety of seafarers and to the maritime industry
12. Captain John Mark Meade, for services to the Workboat sector
13. Andrew Parker, for services to the maritime industry and a maritime charity
14. Alain Reynier, for services to the careers of young seafarers and seafarer welfare
15. Captain Kevin Slade, for services to seafarer training and a maritime charity
16. Commodore David Smith, for services to maritime training and the careers of young seafarers
17. Captain Jessica Tyson, for services to the careers of young seafarers and women in maritime
18. Captain David Wheal, for services to maritime safety
19. Michael Willis, for services to seafarer employment, training and the careers of young seafarers
20. Captain Sunil Kumar Menon, for exceptional leadership and professionalism to maintain crew morale and vessel integrity
---
Tags