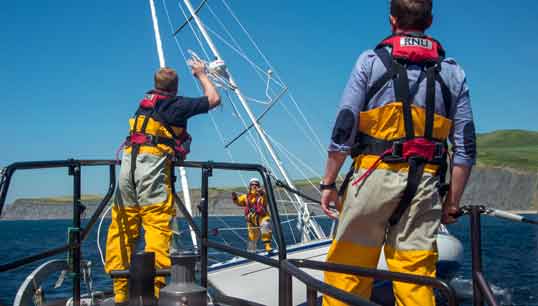 The Shipwrecked Mariners' Society has launched its 2020 'Ultimate Sea Views' photo competition with a timely pandemic twist.
Given the impact of coronavirus on the nation's travel plans, the UK maritime charity is encouraging people to look back through their photo albums as well as considering shots taken recently, as all will be accepted as valid entries for this year's competition.
Successful entries could land the winners up to £500 worth of photographic equipment vouchers.
Any images taken this year should be done responsibly and in line with government guidance, but people can enter as many images as they like, says the Society.
The charity provides financial aid and support to retired seafarers, fishermen and their families in need and has paid out a total of £1.4 million in grants during the past year. The annual competition is supported by The Fishmongers' Company, one of the Twelve Great Livery Companies of the City of London, and among the most ancient of the City Guilds.
To find out more about the competition and how to upload your entries before the deadline of 31 August, visit the Shipwrecked Mariners Society website.
---
Tags