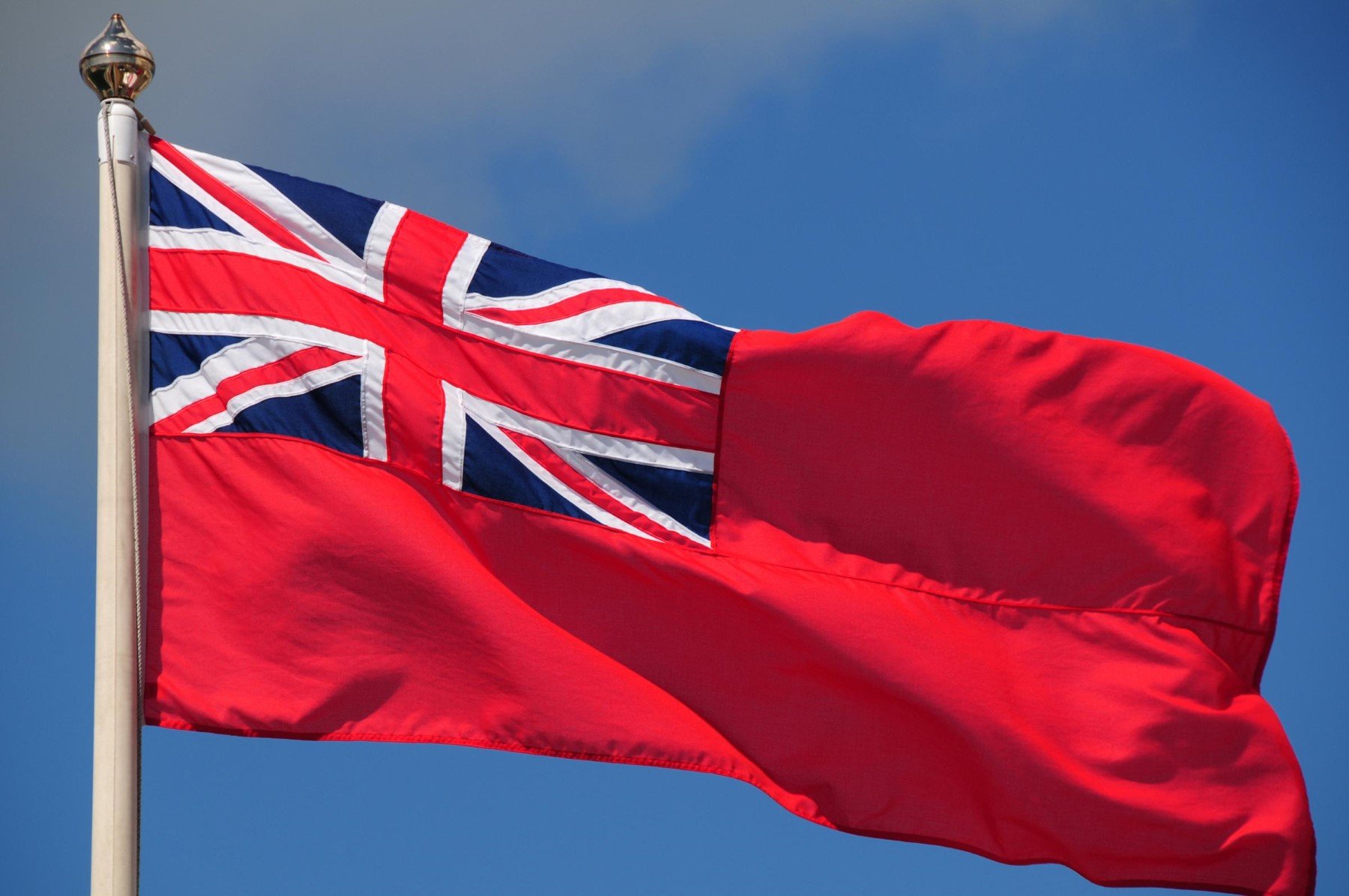 Communities across the UK raised the Red Ensign on Merchant Navy Day 2020 to honour maritime professionals and recognise the vital contribution that they make as key workers.
The Merchant Navy Day website Roll of Honour shows that the Merchant Navy flag was raised in more than 1,000 locations across the UK despite many events having to be cancelled because of the coronavirus pandemic.
Due to the cancellation of high profile events including the service at the Merchant Navy Memorial in Tower Hill, councils, organisations and communities took to social media using the hashtag #MerchantNavyDay to spread the message.
Some physical events did still go ahead with ceremonies including flag-raising ceremonies and services in Romford, Margate, Liverpool, Colchester, Glasgow and Gravesend, where veterans and dignitaries gathered at the usual Bawley Bay location and the flag was flown in Community Square.
In the Orkney Islands, Lord-Lieutenant of Orkney Elaine Grieve laid flowers at the war memorial in Stromness to mark the occasion. Orkney and Shetland MP Alistair Carmichael joined those marking Merchant Navy Day elsewhere.
'The Merchant Navy has a longstanding and proud connection to the Northern Isles. Merchant navy sailors and officers play a vital role in our economy which has been amplified during the current crisis,' he said.
Workington mayor Janet King raised the flag at Workington Town Hall. 'Even in the current situation, we are pleased we are still able to mark these important days with a flag raising,' she said.
'We thank those men and women for their sacrifice and for ensuring our country and people were able to survive during those difficult times. We thank them also for their efforts in bringing essential imports into the country and their continued dedication to the people of the UK.'
In Sunderland, the council did not hold their usual communal ceremony but still hoisted the Red Ensign. Mayor David Snowdon said flags were the 'principal means of communication at sea for centuries'.
'This is our opportunity to pay tribute to the men, women and ships of the United Kingdom's Merchant Navy who have served our country so heroically over so many years,' he said. 'The merchant marine fleet has a long and illustrious history, that has seen it play a vital role in protecting our country's future and commercial interests, proudly flying the Red Ensign across the oceans of the world. In peace-time and throughout dangerous conflicts, the Merchant Navy has worked tirelessly and bravely to help keep our economy buoyant, providing employment on land and sea.'
---
Tags