Government
UK Immigration Bill: Nautilus and UKCS seek amendment to prevent seafarer criminalisation
12 November 2021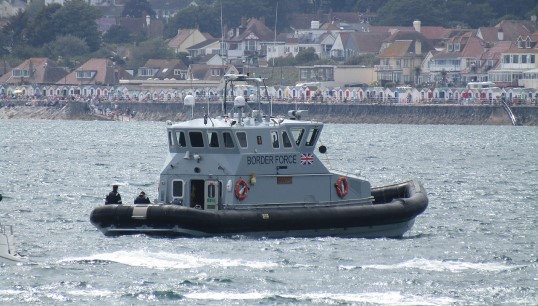 In a joint letter, Nautilus International and the UK Chamber of Shipping (UKCS) have requested a meeting with the minister for Immigration Compliance and Justice Chris Philp, seeking an amendment to the proposed Nationality and Borders Bill so that seafarers cannot be criminalised for rescuing migrants.
The two organisations had previously expressed concern that, under the current wording of the Bill, seafarers who rescue migrants in trouble at sea – as is their responsibility under international maritime law – and bring them to safety at a UK port could face prosecution and even harsh prison sentences.
In August 2021, Mr Philp responded to these concerns by assuring the two organisations that the Bill does not seek to punish humanitarian actions, and that the Government 'recognises and welcomes the desire of individuals and community groups to help'.
'The Nationality and Borders Bill targets ruthless criminal gangs who put lives at risk by smuggling people across the Channel,' he said.
However, the Bill has not been amended to reflect this clarification.
In the new joint letter, Nautilus general secretary Mark Dickinson and UKCS CEO Sarah Treseder say: 'We were very pleased to note that the government is fully cognisant of the binding obligations under international maritime law to protect lives at sea, and that there is no intention to punish humanitarian actions. However, our members are clear that this must be specified in the Bill itself, and not merely addressed in policy guidance. It is imperative that the crews of merchant ships have statutory protection from any risk of prosecution if they are obliged to undertake rescues of persons in distress at sea and land them in the UK.
'The criminalisation of seafarers is an increasingly significant concern… You may recall last year's incident involving the mv Maersk Etienne, the crew of which recovered 27 persons from the Mediterranean Sea, including a pregnant woman, but was prevented from disembarking them for over a month, causing great mental distress to the crew and serious disruption to the ship's schedule.
'We once again ask that a formal amendment be made to Section 40 of the Bill, to exempt from any risk of prosecution the crews of merchant vessels who have performed rescues of persons found in distress at sea in fulfilment of their duties under international maritime law.'
---
Tags