Government
UK government ministers address questions on satellite backup and seafarer quarantine
26 February 2021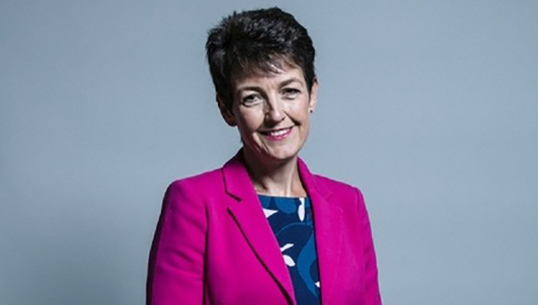 Following concerns raised by Nautilus, UK parliamentarians have been challenging government ministers on two important maritime issues through asking formal questions.
Backup arrangements if satellite communications fail
Lord West of Spithead asked in December 2020 what assessment the government had made of whether UK ocean-going merchant ships will be able to use the Global Maritime Distress and Safety System (GMDSS) in the event of the failure of satellite-based communications, and whether those ships will be able to use the GMDSS to communicate in the event that commercial coast stations are closed.
The following response was issued on 23 February 2021 by Baroness Vere of Norbiton, parliamentary under-secretary at the Department for Transport:
UK-registered ocean-going merchant ships operate under the International Convention for the Safety of Life at Sea (SOLAS) convention which contains common rules for radio equipment installations. The International Maritime Organization's view is that it is important to maintain medium frequency (MF)/ high frequency (HF) communication systems in case of failure of satellite systems.
The UK relies on the IMO's assessment of the availability of maritime HF communications in its ongoing review and modernisation of the Global Maritime Distress and Safety System (GMDSS). The availability of coast stations for general communications is considered adequate.
Should a coast station close, nation State search and rescue services will continue to respond to HF GMDSS Distress, Urgency and Safety radio traffic. Should the IMO consider the provision of service through HF GMDSS coast stations to be a concern and that could only be addressed at the international level, then it would take action.
Nautilus will continue to pursue this issue through its Professional & Technical Forum.
Seafarer exemption from hotel quarantine
The South Shields MP Emma Lewell-Buck recently asked the secretary of state for health and social care Jo Churchill what discussions her department has held with stakeholders on whether seafarers and other maritime key workers will be exempt from hotel quarantine measures relating to the Covid-19 pandemic.
In a response on 24 February 2021, the minister said that it would not be possible to answer this question within the usual time period. An answer is being prepared and will be provided as soon as it is available.
---
Tags