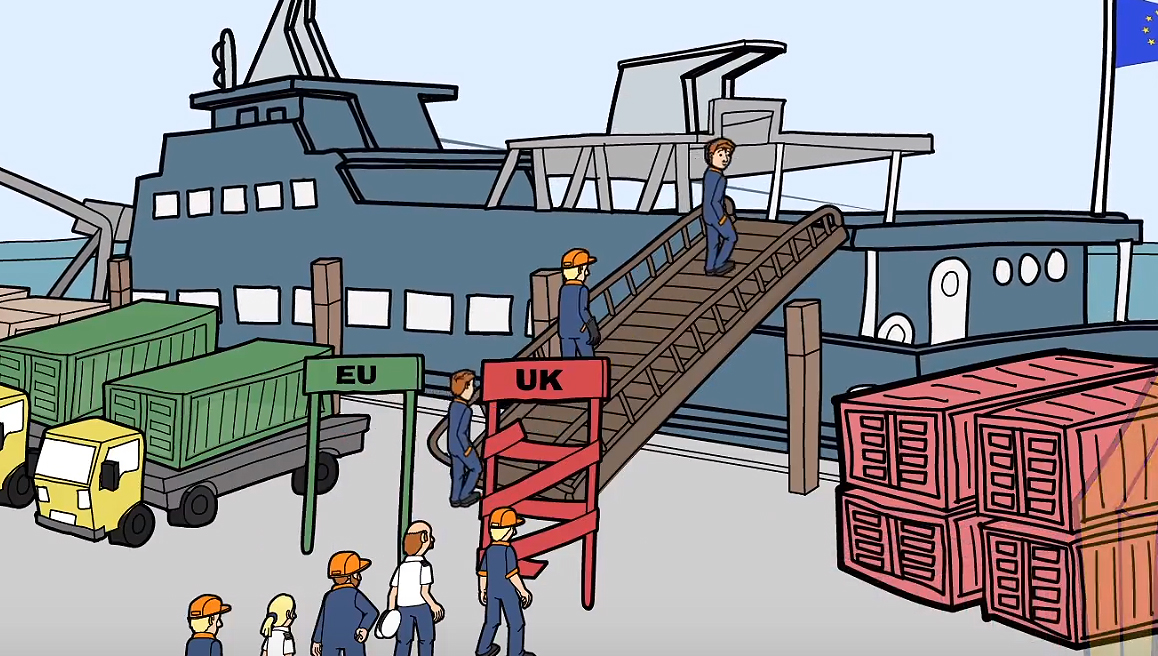 With less than a year to go until the UK's departure from the European Union, Nautilus International is warning that the nation's maritime reputation could be at risk if the government does not ensure essential EU legislation is retained after Brexit.
The Union is seeking the support of political parties and the industry to do more ahead of the departure from the EU to ensure that all existing health, safety, environmental and employment standards are maintained.
Unless the government does more to uphold pre-existing rights for seafarers, Nautilus warns that the UK could become increasingly dependent on other nations with stronger shipping industries.
To highlight the issue, the Union has released an animation which forms part of its 10-point Charter for Jobs campaign to encourage the UK government to deliver decent training and working conditions for seafarers.
General secretary Mark Dickinson commented: 'Time is running out for negotiations on what the UK's relationship with the EU will look like post-Brexit, and the government needs to place the maritime industry at the heart of these discussions.
'UK seafarers will need support to ensure they have the best chances of securing training, decent jobs and career progression at sea and ashore, both within the UK maritime cluster and beyond,' he pointed out.
'We hope this animation will contribute to raising awareness of just how important the current protections are at such a critical time for the UK. To ensure the nation's transport and economic security in a post-Brexit world, we must protect and maintain a sustainable and well-funded maritime industry which puts jobs for UK-resident seafarers at its core.'
---
Tags