Health and safety
Treatment of Covid-positive seafarer shows lack of consideration by health authorities
7 December 2020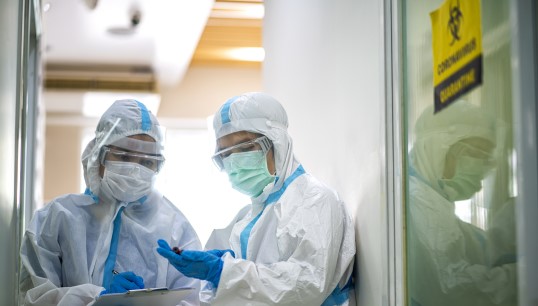 The plight of a seafarer diagnosed with Covid-19 has highlighted the inadequate response of health authorities to maritime professionals who contract the virus while on duty.
The Russian seafarer was serving as chief engineer aboard a small cargo vessel calling at Hamina, Finland, when he developed symptoms and was taken to hospital.
He tested positive for Covid-19 but was told that as his symptoms were mild at the time he should return to his ship, despite the risk of spreading the virus to the five other crew aboard.
Under the Maritime Labour Convention (MLC), seafarers have a right to proper medical care.
In addition, when the company responsible for the seafarer asked a local agent for help him find somewhere else to self-isolate they were told that no local hotel would take someone who had tested positive.
The seafarer returned to the ship, following which another member of the crew tested positive for the virus. When the seafarer's condition worsened and he was forced to return to hospital, the hospital authorities reportedly considered transferring him 2,000km to Russia by road.
The hospital also refused to take the second crewmember as he did not have any symptoms, despite the risk that his condition might worsen if he were forced to remain on the ship during its upcoming voyage.
Fortunately, the situation has now been resolved, but this was not due to any action by the authorities.
'The rest of the crew have now tested negative, including the second seafarer who did not show symptoms, and a new chief engineer is on board. The company has disinfected the accommodation and the vessel will sail shortly. The chief engineer is still in hospital and is doing slightly better,' ITF inspector Tommy Molloy said. 'There could be more problems if he needs to be isolated once discharged.'
'It is unbelievable that even when the company reached out to local authorities, embassies and other third parties for help they did not seem to contribute to a solution at all.'
---
Tags