Health and safety
Treated like 'freaks': Seafarers latest happiness index shows the continued long reach of coronavirus
21 November 2023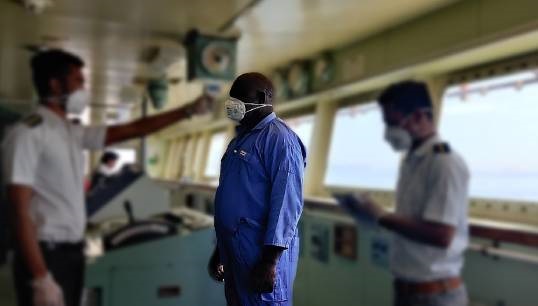 The erosion of shore leave, possibly exacerbated by the COVID-19 pandemic, has led to services ashore becoming less empathetic and less tailored to the needs of seafarers, according to the latest Seafarers' Happiness Index.
Many seafarers have encountered issues with medical and dental treatment due to a lack of understanding from onshore providers, according to the Q3 report.
This erosion of support during has left seafarers feeling like they are treated poorly and misunderstood. One commented: 'I had to have a tooth removed because the dentist was unable to provide a treatment plan I could take away with me'.
It seems there has been an evaporation of support structure ashore despite the coronavirus health emergency being declared officially over in May 2023 by the World Health Organization (WHO), says the report. 'Seafarers feel they are "treated like freaks" when they try to access services ashore. It seems there is a significant gap in awareness of the demands and challenges of maritime life.'
One respondent also commented: 'Even if port authorities allow it, our captain won't allow shore leave, citing COVID and the load of paperwork.'
While some areas showed marginal improvements, concerning declines emerged in other areas, and there was an extended downturn in happiness across three consecutive reporting periods in 2023.
Overall happiness remains hampered by persistent challenges including limited shore leave, extensive workloads, insufficient connectivity, and stagnant wages. These issues point to larger systemic shortcomings in supporting seafarer welfare. Targeted efforts to address these pain points through enhancements to leave policies, workload balancing, modernised infrastructure, and salary benchmarking could significantly boost morale, said the report.
Meanwhile the key findings from the final quarterly Crew Change Indicator report set up by the Neptune Declaration initiative and reported on by the Global Maritime Forum showed that 1.9% of seafarers from the sample size had remained onboard vessels beyond the expiry of their contracts, and 0.1% have remained onboard vessels for more than 11 months. The percentage of seafarers vaccinated had further increased to roughly 96.6%.
The second quarter 2023 Crew Change Indicator was the last indicator in its current form after WHO marked the end of the pandemic in May 2023.
In collaboration with its relevant partners and stakeholders, the team behind the Crew Change Indicator planned to review key learnings from the initiative and investigate the need for an updated Neptune Indicator 2.0 focused on collecting data on seafarer wellbeing.
The Neptune Declaration on Seafarer Wellbeing and Crew Change, launched in 2021 during the Covid-19 pandemic called on industry and government to end the crew change crisis. It was signed by more than 300 signatories, but seafarers caught up in the crew change crisis called the Declaration 'empty rhetoric', telling the maritime world to stop patting itself on the back and understand the reality of travel restrictions and quarantines for seafarers.
---
Tags