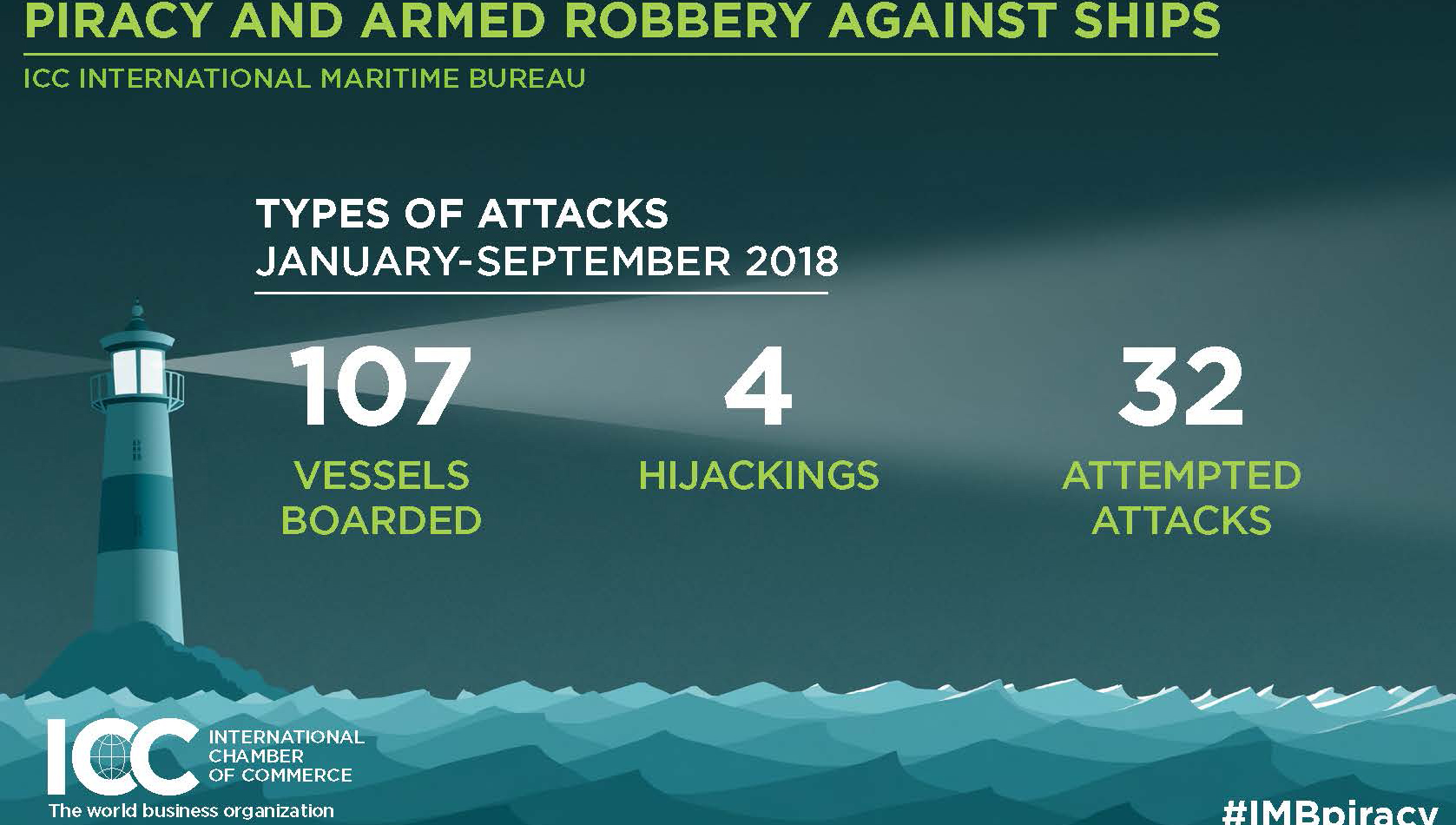 As 12 seafarers were freed after being kidnapped from a Swiss-flagged merchant ship off Nigeria a month ago, the International Maritime Bureau's (IMB) Piracy Reporting Centre issued a new warning about the risks of attack in the Gulf of Guinea.
Lengthy negotiations between Geneva-based Massoel Shipping and the kidnappers led to the release of seven Filipino, Bosnian, Croatian, Romanian, Slovenian and Ukrainian crew from the bulk carrier Glarus, which was seized by pirates on 22 September.
Nautilus national secretary Holger Schatz welcomed the release of the crew. 'We have been in close contact with Massoel Shipping and the Swiss authorities over the past four weeks and urged them to do everything they can to resolve the issue,' he added. 'The company did its best for the kidnapped seafarers and also supported the seven crew members who were not kidnapped.
'It is clear to us that the authorities in Nigeria and internationally need to intensify their efforts to ensure the safety of seafarers on ships in the region,' he said.
The attack on the vessel was one of 156 incidents of piracy and armed robbery recorded by the IMB in the first nine months of 2018. The total compares with 121 for the same period last year and includes 107 vessels boarded, 32 attempted attacks, 13 vessels fired upon and four vessels hijacked.
The number of crew members held hostage has increased from 80 in the first nine months of 2017 to 112 by the third quarter of 2018.
The IMB said the Gulf of Guinea accounted for 57 of the 156 reported incidents. While most of these incidents have been reported in and around Nigeria (41), the Nigerian Navy has actively responded and dispatched patrol boats when incidents have been reported promptly, it added. There has also been a noticeable increase in the number of vessels boarded at the Takoradi anchorage, in Ghana.
The IMB said 37 of the 39 crew kidnappings for ransom globally have occurred in the Gulf of Guinea region, in seven separate incidents. A total of 29 crew members were kidnapped in four separate incidents off Nigeria and the IMB advises that all waters off Nigeria are deemed 'risky' and crews should remain vigilant in the area.
---
Tags