Health and safety
Support grows for Union campaign to prioritise seafarer vaccination
10 February 2021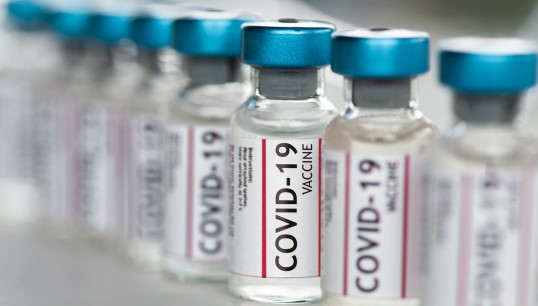 The Union's campaign to prioritise seafarers for Covid-19 vaccination has received an outpouring of online support.
Supporters have called on nations to follow the lead of Singapore in prioritising seafarers for vaccination following a Nautilus report on the issue.
At the beginning of December when effective vaccines began to be rolled out, Nautilus took a lead in calling for seafarers to be treated as a priority group for vaccination against Covid-19.
At the time, more than 10,000 maritime workers were due to be vaccinated by the end of January 2021.
More than 1,500 people interacted with the Union's social media posts about the issue, with the vast majority calling on their own governments to follow the lead of Singapore.
Social media reaction
'This is an absolute no-brainer. The fact that the rest of the world isn't doing the same is unbelievable'


'It makes sense that those on a ship (confined space) will be vaccinated - considering it was cruise ships that were at the beginning'


'Finally. This makes complete sense if you look at manning setup, availability of medical equipment on board, relief problems, travel restrictions, off service risks, disruptions to logistics networks'


'Thank you, Singapore, for walking the talk, which is becoming rare, despite IMO and UN protocols'


'This is really fantastic initiative and news. Hope more countries and governments will follow this!!'
Follow us on LinkedIn
Follow us on Facebook
Over 300 maritime organisations have recently signed the Neptune Declaration on Seafarer Wellbeing, which urges countries to recognise seafarers as key workers and give them priority access to Covid-19 vaccines. Signees include, ship owners, charterers, flag states, and maritime services companies.
In 2020 the UK General Assembly called on all governments to designate seafarers as key workers in recognition of the vital role that they have played in moving essential goods, including the vaccines themselves, during the pandemic.
However, while many countries have now provided this recognition, examples of vaccine prioritisation for seafarers remain few and far between.
---
Tags