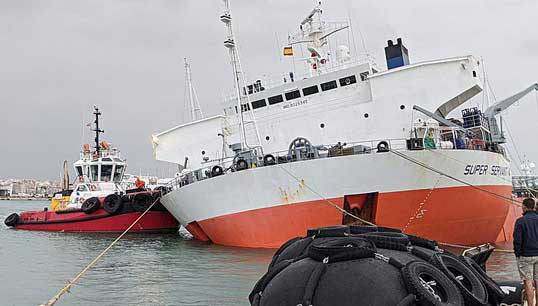 A heavy lift cargo ship owned by DYT Yacht Transport moving seven luxury yachts, began to sink in Palma de Mallorca on 8 June, due to a ballast problem which resulted in it listing to starboard.
Balearic Ports Authority tugboats were able to manoeuvre and stablise the Super Servant 4, a 169-metre and 12,642 tonnes semi-submersible vessel, which had come from Fort Lauderdale and was on its way to Genoa.
DYT issued a statement soon after the incident confirming that the situation was under control with no injuries or marine pollution.
On 10 June the company issued another statement saying the vessel was undamaged after the ballasting incident, and that the last of seven yachts on DYT's semi-submersible vessel Super Servant 4 in Palma were safely discharged.
---
Tags